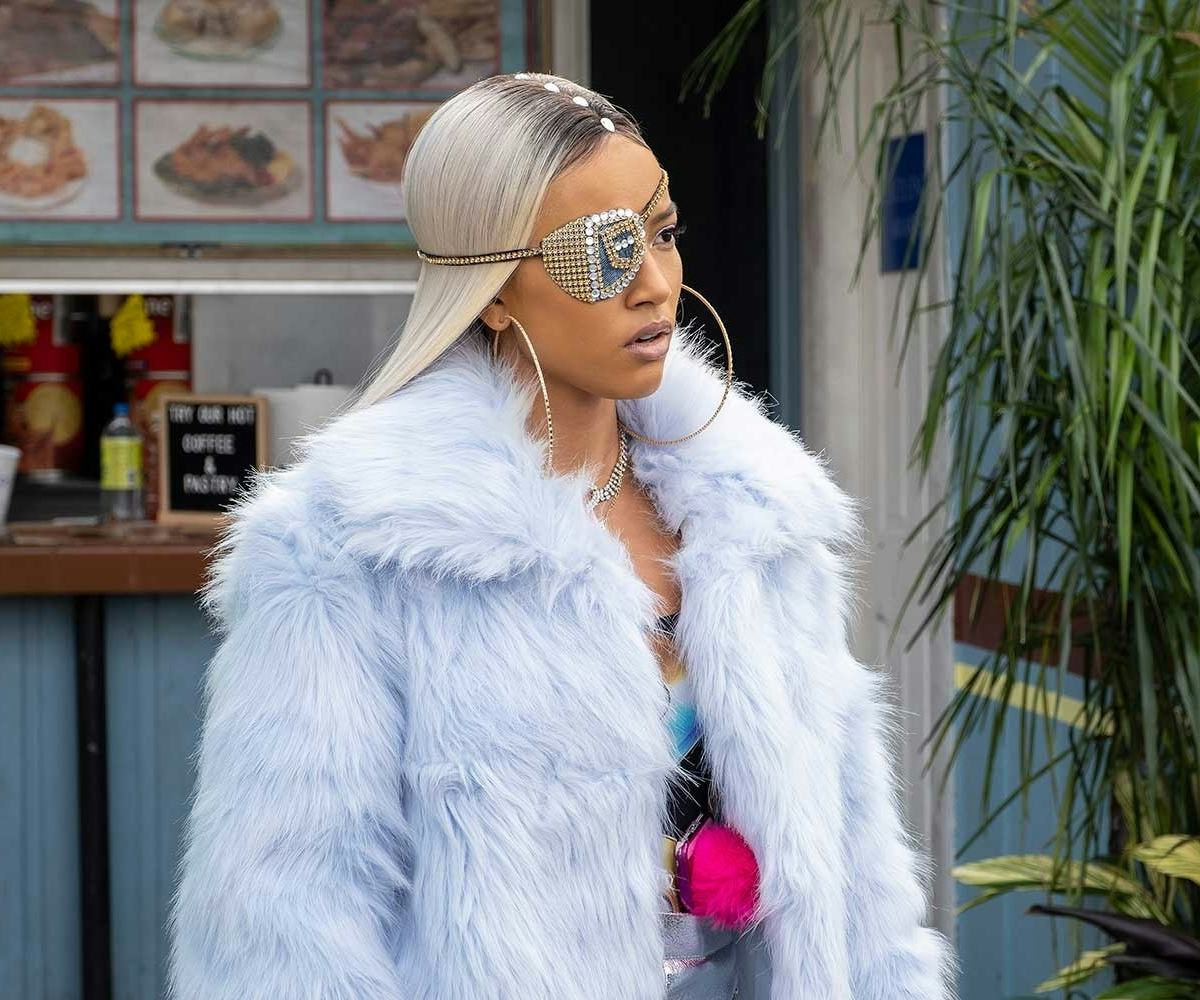 Photo courtesy of TNT.
Karrueche Tran's Eye Patch Owns The 'Claws' Season 3 Trailer
The gang takes on a casino this season
For its third act, the TNT series Claws is here to prove that it's still the gaudiest show on television.
Claws follows a criminal underworld in Florida that lurks just beneath the surface of a local pain clinic, a strip club, and, most prominently, a nail salon. Despite wanting to make a legit business out of her nail salon, HBIC Desna (Niecy Nash) has spent the past two seasons getting deep into a life of crime. She has had the help of her autistic brother Dean (Harold Perrineau) and the four women she loves the most—Southern belle and con artist Polly (Carrie Preston), silent possessor of Big Strap Energy Ann (Judy Reyes), restlessly sober Jenn (Jenn Lyon), and former stripper Virginia (Karrueche Tran)—who are all back together in the new trailer.
Spoiler alert: Virginia was shot trying to protect Desna at the end of last season. But she survived, and now she's rocking a bedazzled eye patch as the gang takes on their next venture: a casino. "We own a casino," says Desna in the trailer, as we see shots of people gambling and money thrown in the air. "If we play this right, we can all level up." As always, trouble follows, the manicures are over-the-top, and, as an extra treat, Dean is still pursuing his dream of being an adult dancer.
Claws
returns for Season 3 on June 9. Check out the trailer, below.