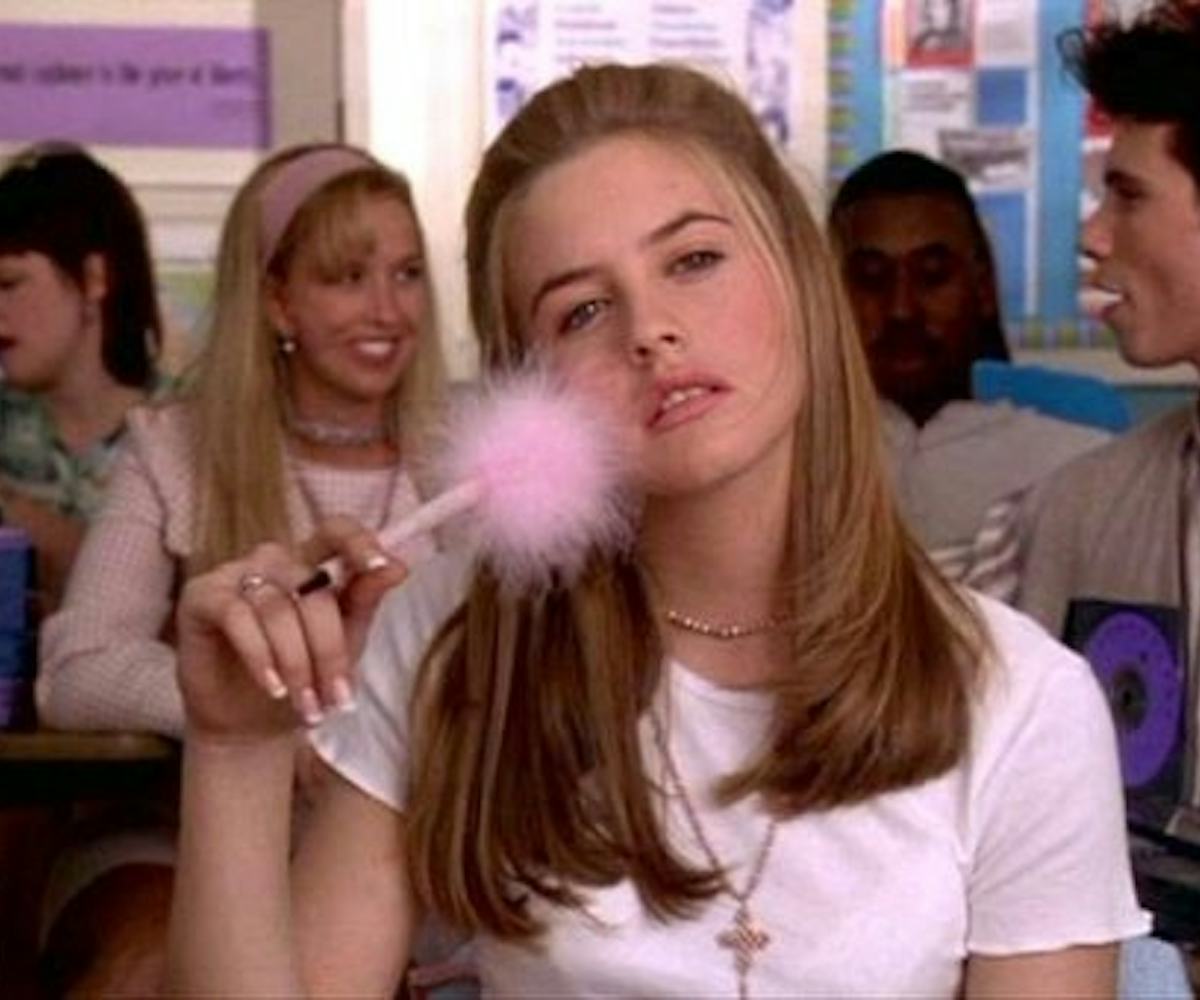 Photo courtesy
Hot Topic Dropped A 'Clueless'-Inspired Eyeshadow Palette
Just what every '90s girl needs
Hot Topic brings us the best beauty products inspired by cult classic films, or so we've decided. The retailer has already released an eyeshadow palette based on Mean Girls, and an entire beauty line inspired by The Nightmare Before Christmas, but it's taken it to an entirely new level with its new palette, inspired by Clueless.
The "Totally Buggin'" palette is in the shape of a spiral notebook, which references the scene where the film's main character, Cher Horowitz, gives her iconic speech comparing the Haitian refugee crisis to one of her father's garden parties. There's even an eyeshadow brush that looks like the one that she used in the class, topped with a light pink pom-pom. We're in love.
The shades look to be influenced by the film's visual colors. We're particularly drawn to their names: Totally Betty, Whatever, Homies, and Totally Buggin' are just a few of them, and, of course, there's a yellow shade called Ugh, As If. Like, as if there wouldn't be a reference to that line.
Probably the best part of the palette is its price point: It rings in at $13.52, so you can rep a makeup look inspired by your favorite movie without breaking the bank. You can snag it now, at Hot Topic's website.
Hot Topic, Clueless Totally Buggin' Eyeshadow Palette Hot Topic Exclusive, $13.52, available at Hot Topic.