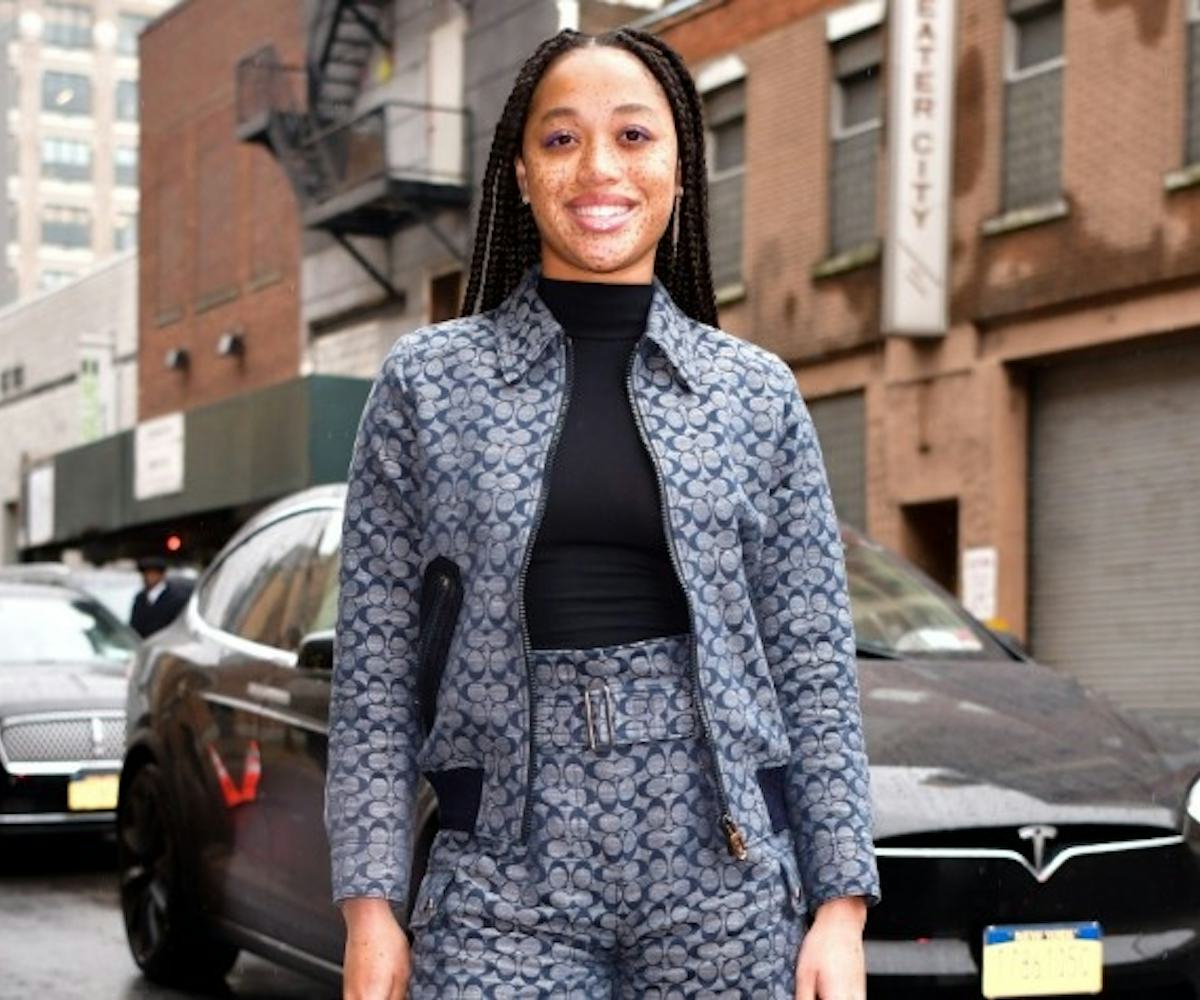 Photo by James Devaney/GC Images
Go Behind The Scenes With Salem Mitchell At Coach
The model shares her photo diary from the Fall 2020 runway show
Coach made sure to put on a Fall 2020 show that no one would want to miss on Tuesday. The front row was packed with people like Michael B. Jordan, Megan Thee Stallion, Camila Morrone, and Zoey Deutch who watched Stuart Vevers's latest collection walk down the runway, which also included a collaboration with the estate of Jean-Michel Basquiat.
"We have always been fans of Coach. It's such an iconic New York brand with really beautiful craftsmanship. To see this collection come together has been truly exciting. Coach has done a great job in capturing the texture, detail and energy of Jean-Michel's work," said Jean-Michel's sister, Lisane Basquiat.. "We are really impressed with Stuart's vision and attention to the spirit of the work."
Perhaps the most memorable moment was an appearance by New York icon Debbie Harry, who performed Blondie covers live with the Coathangers as her backing band.
While the Coach show was a can't-miss event, perhaps you are one of the millions of people who was unable to attend. Luckily, model Salem Mitchell was there to document her own experience of the show for NYLON. From getting ready at the hotel with some blue mascara to the brand's after-show dinner, Mitchell snapped enough photos to make you feel like you were there along for the ride with her. Well, almost.
Below, check out Salem Mitchell's Coach photo diary
"Doing my blue mascara to match my look at the show."
"My products for my beauty routine."
"My make up look, love a blue shadow!"
"My full look and Wildflower case for the show today!"
"My bag and its bright color details!"
"Heading to the show in my super cute short set."
"Backstage with the beautiful Paloma Elsesser."
"One last full look picture!"
"Stuart Vevers and Blondie at the show finale!"
"After the show with Gabby Richardson."
"Time for dinner with coach."
"Dara, Tyrell, and me at the Coach Dinner."