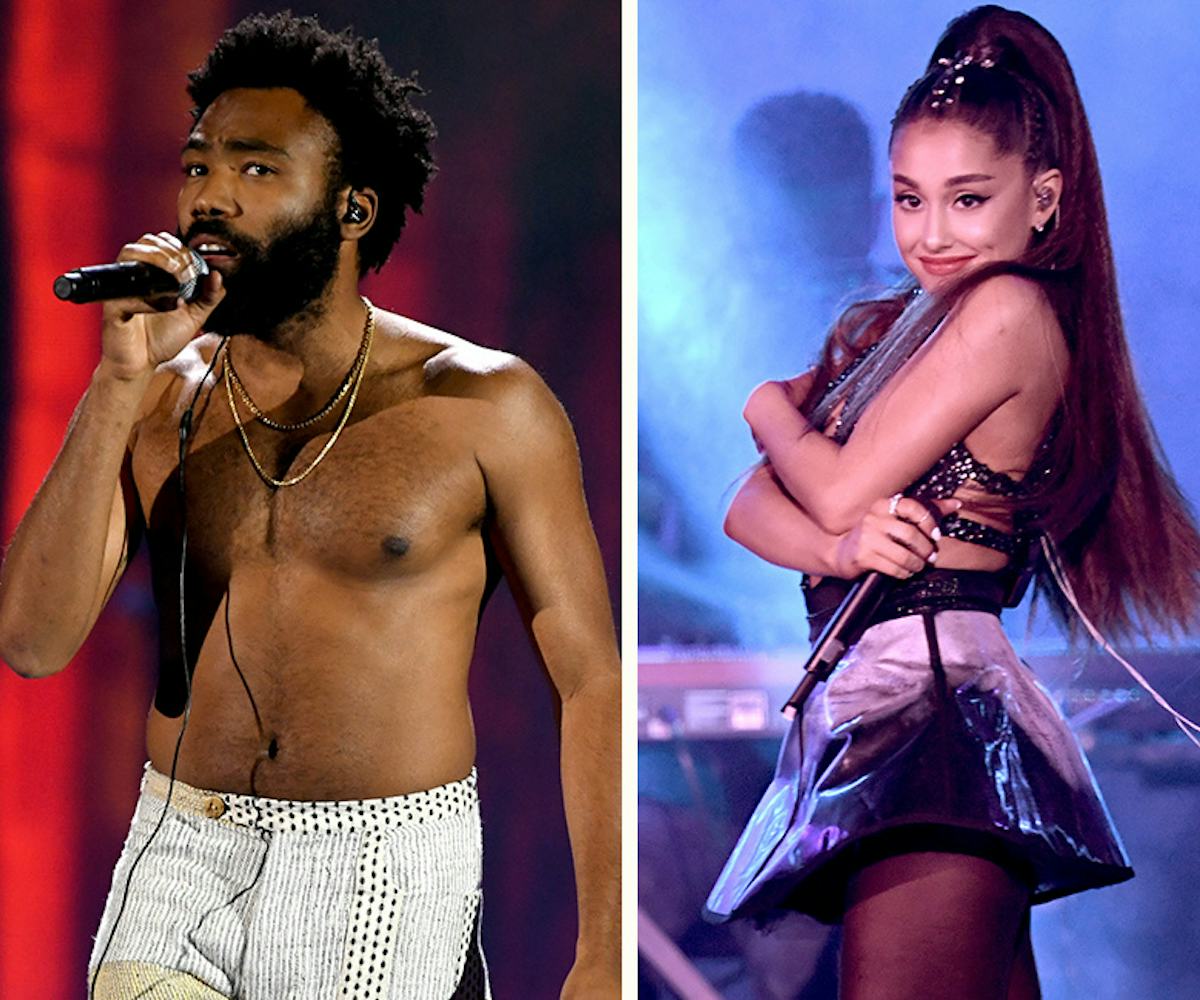 Photo by Kevin Winter/Getty Images for iHeartMedia; Photo by Victor Moriyama/Getty Images; Photo by Kevin Winter/Getty Images for iHeartMedia.
Ariana Grande, Childish Gambino, and Tame Impala Headline Coachella Lineup
There are also a few surprise appearances this year
It's almost that time of year again when bandanas and flower crowns flood Indio, California. That's right, Coachella is on the horizon, and the full lineup for the festival has just been announced.
The headliners include our favorite Ariana Grande, soon-to-be-retired Childish Gambino, and Tame Impala. Kanye West reportedly backed out of headlining because of the "artistically limiting" stage, but we don't think it's a stretch to say he won't be missed much given this lineup; other acts include the 1975, Kacey Musgraves, Janelle Monáe, SOPHIE, Blood Orange, Lizzo, Billie Eilish, and many, many more.
There are some surprise appearances on the lineup as well. Blackpink will become the first K-pop girl group to perform at the festival. Solange's name is in the mix, which means we'll likely be getting new music from the singer before April. Some might also be confused to see Idris Elba and Virgil Abloh on the list, given the fact that this is neither a film set nor a fashion show, but both have made side gigs out of DJ'ing, so it looks like they'll be taking their skills to a larger stage.
We won't be getting Beychella or a pregnant Cardi B twerking on stage at the festival this year, but it's bound to be memorable nonetheless. Check out the full lineup below. The festival takes place on April 12 to 14 and April 19 to 21. Tickets go on sale this Friday.