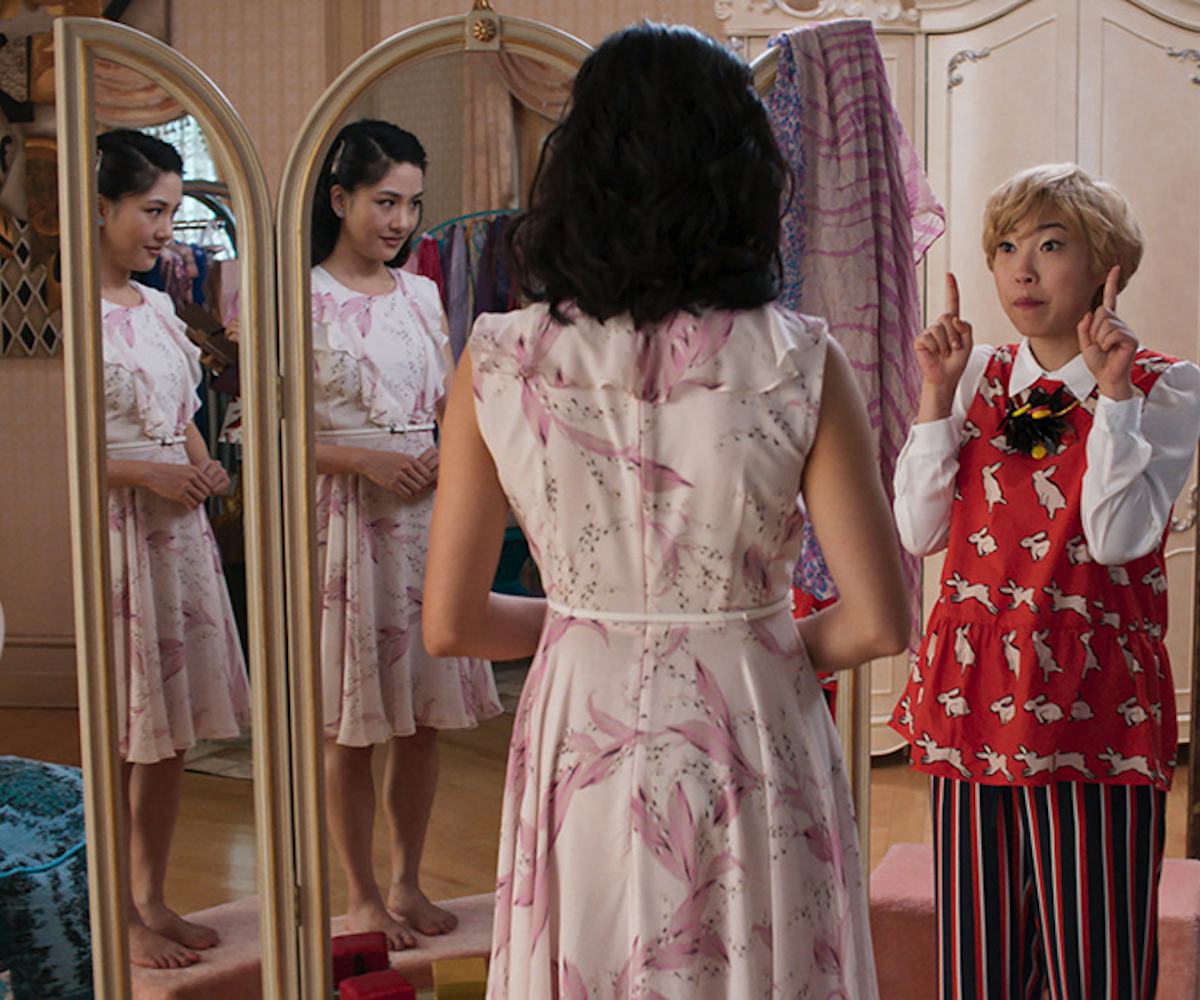 Photo courtesy of Warner Bros.
'Crazy Rich Asians' Co-Writer Exits Sequels After Being Paid Less Than Male Counterpart
Crazy Rich Asians co-writer Adele Lim has stepped down from working on the film's sequels after finding out that her white male co-writer, Peter Chiarelli, was being paid significantly more than her. Rates sourced from The Hollywood Reporter show that she was being offered eight times less than Chiarelli for the sequel.
Though Lim didn't reveal how much she was offered, sources told THR that Warner Bros.' starting offers were between $800,000 and $1 million for Chiarelli and $110,000-plus for Lim. According to the article, Warner Bros. told Lim's representatives that these quotes are "industry standard established rates based on experience"—Chiarelli has written feature films before while this was Lim's first after writing for television—and that paying her more "would set a troubling precedent in the business." It sounds like it would actually set a great precedent: that women deserve to be paid the same as their male counterparts.
Said Lim, "Being evaluated that way can't help but make you feel that is how they view my contributions." She also said that she thinks women and people of color are often looked upon as "soy sauce" and "hired to sprinkle culturally specific details on a screenplay, rather than credited with the substantive work of crafting the story."
It should be noted that the first film made $238.5 million and snagged the top spot at the box office. "If I couldn't get pay equity after CRA, I can't imagine what it would be like for anyone else, given that the standard for how much you're worth is having established quotes from previous movies, which women of color would never have been [hired for]," she told THR. "There's no realistic way to achieve true equity that way."
After she declined the deal given, other writers were looked into before she was given another offer, which was closer to Chiarelli's rate but which was only given because he had offered to split his salary with her. She didn't take this either, saying, "Pete has been nothing but incredibly gracious, but what I make shouldn't be dependent on the generosity of the white-guy writer."