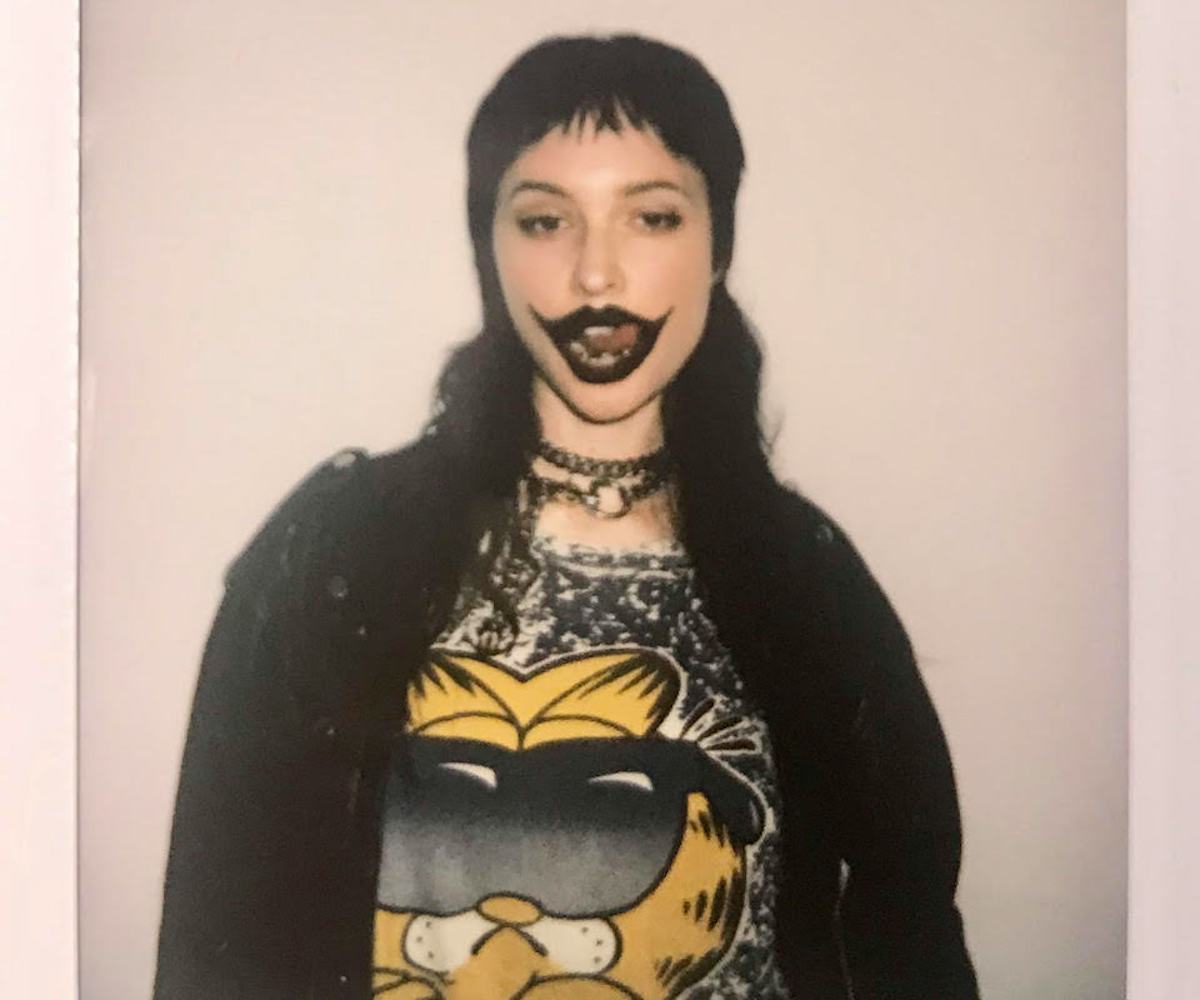 Photo courtesy Dana Dentata
Dana Dentata Celebrates 'Female Chauvinism' In "4WD" Video
The former metal band frontwoman turned rapper premieres her latest video off new EP, 'Daddy Loves You'
Dana Dentata first made her mark on the music scene as the frontwoman of Dentata, an all-female punk-metal band named for the surrealist vision of a man-eating vagina with teeth. Having moved on after the group broke up in 2013 to work on solo music following a confidence-raising stint as a stripper, the Toronto-raised Dentata has found her groove with sex-positive, femme-centered hip-hop.
"'4WD," the video for which premieres exclusively below on NYLON, is a perfect encapsulation of Dentata's spirit. "The song lyrics are just me having fun being a female chauvinist, since most songs we hear today are men speaking to women like that and it's normal," she tells NYLON. "We did a lot of riding around in trucks last summer and '4WD' seemed like a good summer truck song to go along with our travels, from The Gathering of the Juggalos, to my family friend Gage the stunt rider's sweet 16 birthday in Indiana, all the way back to the lot in Etobicoke, Canada where I'm from with my cousins."
"4WD" is featured on Dentata's new EP Daddy Loves You, available for streaming now.
Watch the video for "4WD," directed by Dentata herself and filmed by Nahall Pouransari, below: