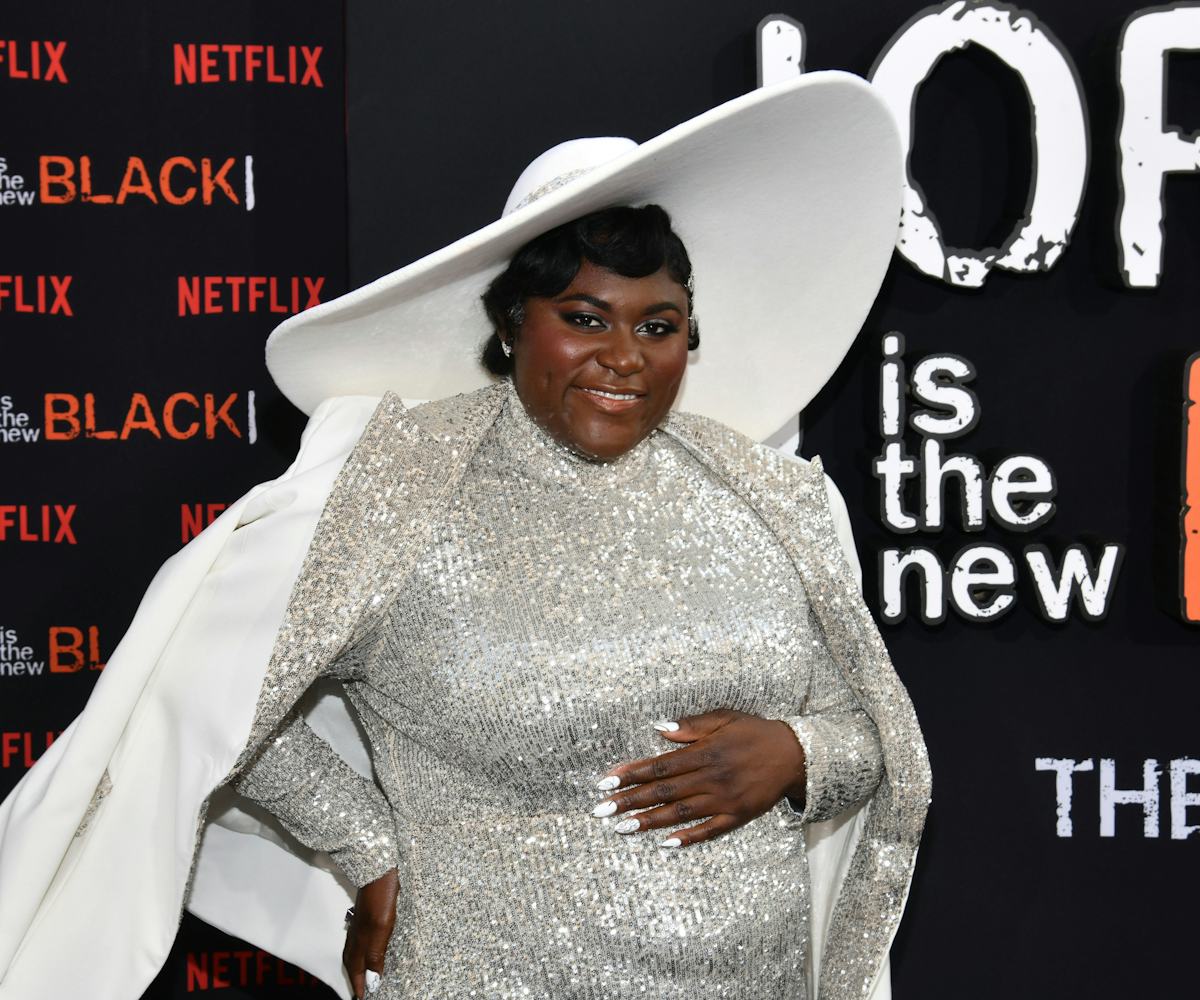 Photo via Charles Sykes/Invision/AP/Shutterstock
Danielle Brooks Was A "Glammed Up Pimp-Mama" At The 'OITNB' Premiere
The actress shared how the fitting for this helped her accept her pregnancy body
Danielle Brooks, who plays Taystee in Orange Is the New Black, brought herself and her baby bump to the premiere of the show's final season wearing an incredibly sparkly white-and-silver look, complete with an oversized white hat. I'm living for the drama that this look has.
Brooks showed up to the premiere held at Lincoln Center's Alice Tully Hall wearing a Christian Siriano floor-length sequined gown. She wore a white blazer, that featured sequin lapels, and topped off her look with probably the largest white hat that's graced a red carpet in a while. In a Twitter post about her outfit, she described herself as a "Glammed Up Pimp-Mama," and thanked Siriano for "making [me] look and feel so rich and expensive once again."
This is Brooks' first red carpet look with her baby bump. In an Instagram post about the fitting for the dress, she shared that it helped her accept her pregnancy body. "It's taken time for me to adjust to my new mommy body, and it hasn't been easy," she wrote. "This fitting brought me to tears, because while wearing [Siriano's] clothes I was reminded the expansion of my body is perfect, and should be celebrated. I'm a goddess and a creator of a soon to be beautiful child." She sure is.