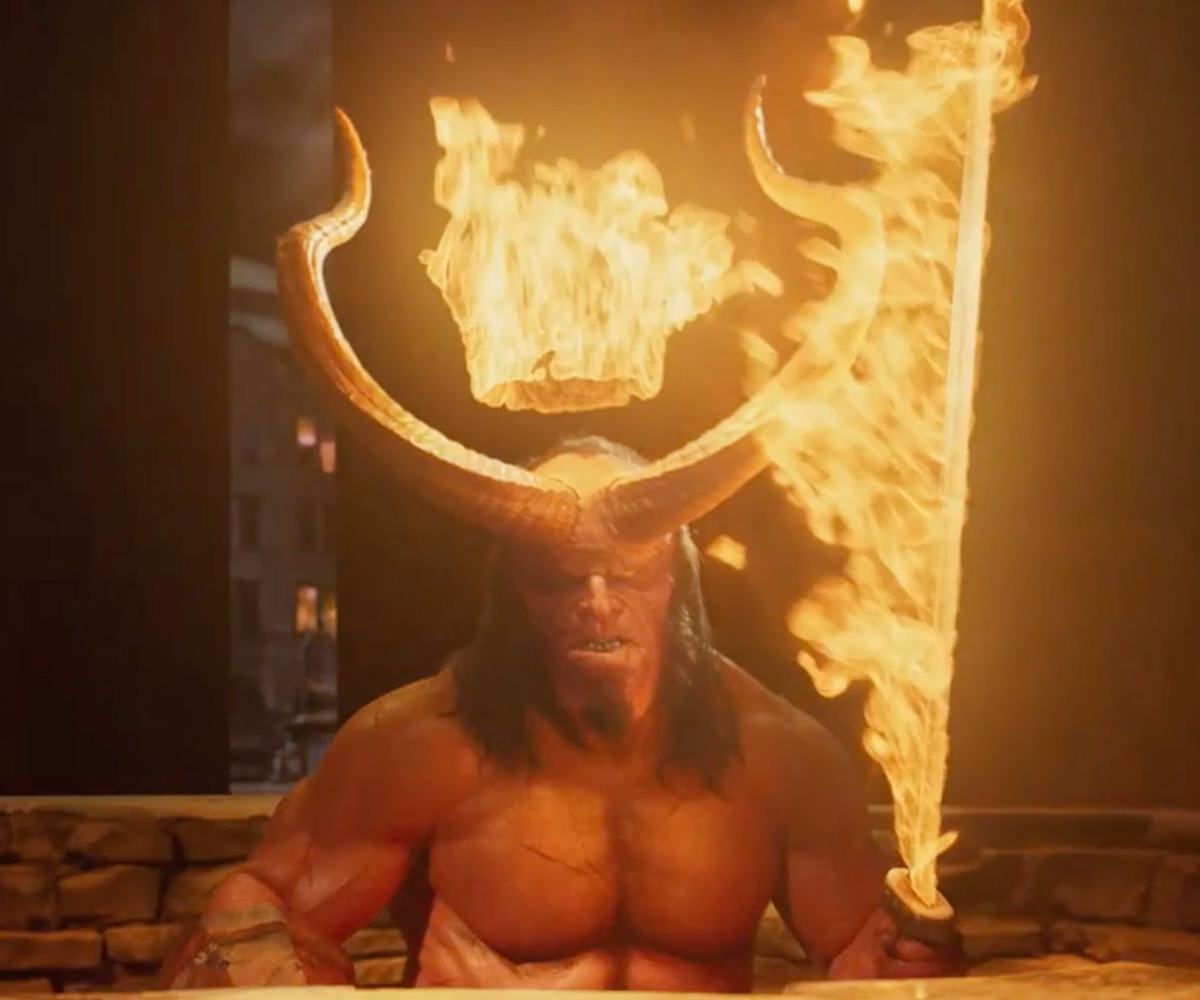 Photo via YouTube
'Stranger Things' Star David Harbour Has A Weird, Bloody Make Out Sesh In 'Hellboy' Trailer
Lionsgate just released the fiery trailer for Hellboy, a reboot of the 2004 Guillermo del Toro film, starring Stranger Things' David Harbour. And, by the looks of the gory action shots and apocalyptic chaos, the new film is taking full advantage of its R rating.
The uncensored trailer gives a glimpse into Hellboy's journey to take down sorceress Nimue the Blood Queen, complete with lots of battle scenes. Because that's only fitting for an anti-hero from hell, right?
The film also features Daniel Dae Kim (Lost), who replaced Ed Skrein as Ben Daimio after he dropped out of the film following a whitewashing controversy, Ian McShane (American Gods) as Trevor Buttenholm, and Sasha Lane (American Honey) as Alice Monaghan. It also appears that the film is staying true to its comic origins with a Hellboy-Alice romance plotline, if that's what you're into. Speaking of romance, the trailer also has a bloody make out session.
If you're tuning in to get a Stranger Things fix, you might be just as shocked as I was. Harbour is clouded in CGI and some pretty intense prosthetics, making the role vastly different from his affectionate, paternal character, Jim Hopper. But, strangely enough, he plays the devilish role with grace.
Hellboy hits theaters on April 12.