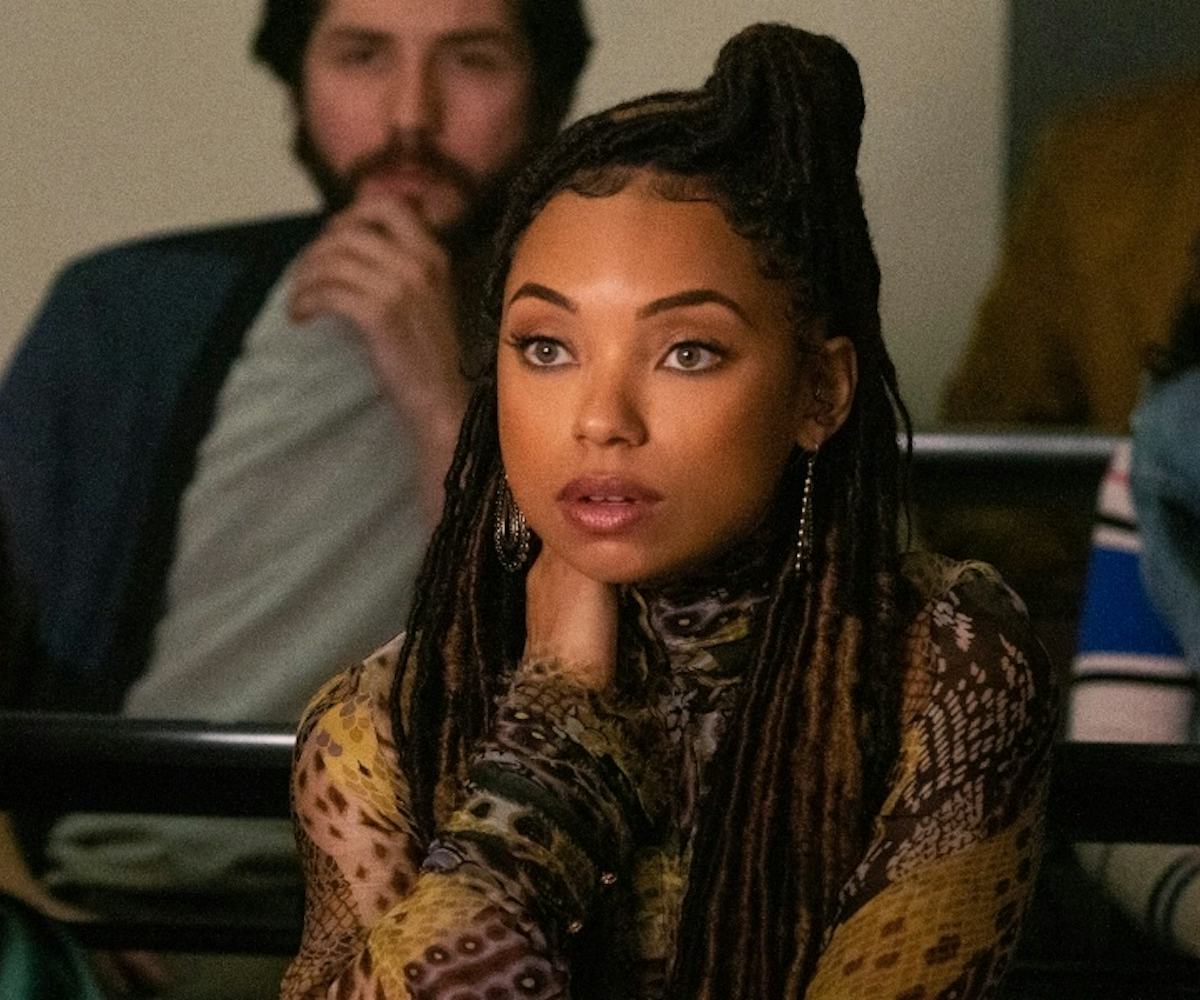 Photo courtesy of Netflix.
What 'Dear White People' Gets Right—And Wrong—About Black Student Life
We talked to Black alums about the Netflix series
The third season of Dear White People is here, and the Black student population of Winchester, the show's fictional Ivy League university, is burnt out. After a couple years spent fighting the power, many of our favorite characters are trying to move on to less troubled waters. This means that sex, secret societies, and a lot of weed are filling in for the exhaustive battle against anti-Blackness that took place in the shows first two seasons.
But that doesn't mean everything has changed: Dear White People still has a knack for capturing some of the realities of student life. But there is a specificity to Winchester, and not all Black students experience higher education the same way. So I spoke to a few fans of the show to see how much of themselves they see in the show.
Devin Murphy is especially passionate about Dear White People for a couple of reasons. He was student body president at UCLA, where some of the Netflix series is filmed. He's found the show to be "triggering AF," because it "highlights critical experiences that Black people go through." Murphy told me he ran for student body president to take on fraternities and sororities that were frequently being accused of sexual harassment and racism, since, he said, the UCLA administration was disengaged and inactive in addressing these issues. However, Murphy ultimately resigned from his position as a result of the hostility directed at him when he tried to make changes on the campus.
Jessica Byrd attended the predominantly white Chatham University when it was still an all women's school (it went co-ed in 2014). Byrd identifies with what she calls the "behaviors of the white people and the incessant demand that they be allowed to do whatever they want in the name of their fun." Byrd's realization that white expression often happens at the expense of people of color, demonstrates the maxim that, wherever there are white people, there is white privilege.
And yet, even as Byrd recognizes the white people in the Netflix series, she doesn't love the depiction of all the characters, and told me, "The Black people are such caricatures that it's hard for me to relate." In particular, she has a problem with the main character, Sam (Logan Browning), who is biracial and in a constant state of identity crisis; Byrd said, "The 'tortured mulatto' thing is just annoying."
Black viewers who attended historically Black colleges and universities necessarily have a different experience with the show, because battling it out with white students, faculty, and administrators wasn't their struggle. Landas Fisher, who attended Florida Memorial University, said that the biggest social clashes at his school happened between American Black students and those with Caribbean roots. And a Howard alum, who prefers to remain unnamed, also brought up the class issues she experienced at her HBCU, saying that the most significant conflicts happened because "there's a difference between poor Black and third-generation Howard Blacks."
Of course, Dear White People was never meant to define what it means to be a Black student; Justin Simien's show resonates with people not only because of the unifying properties of weed, sex, and the allure of secret society knowledge, but also because it's a reminder of why representation matters—because Black people are not a monolith, and true diversity on television, and elsewhere, will depend on telling more and more of our stories.
Dear White People Season 3 is out on Netflix now.