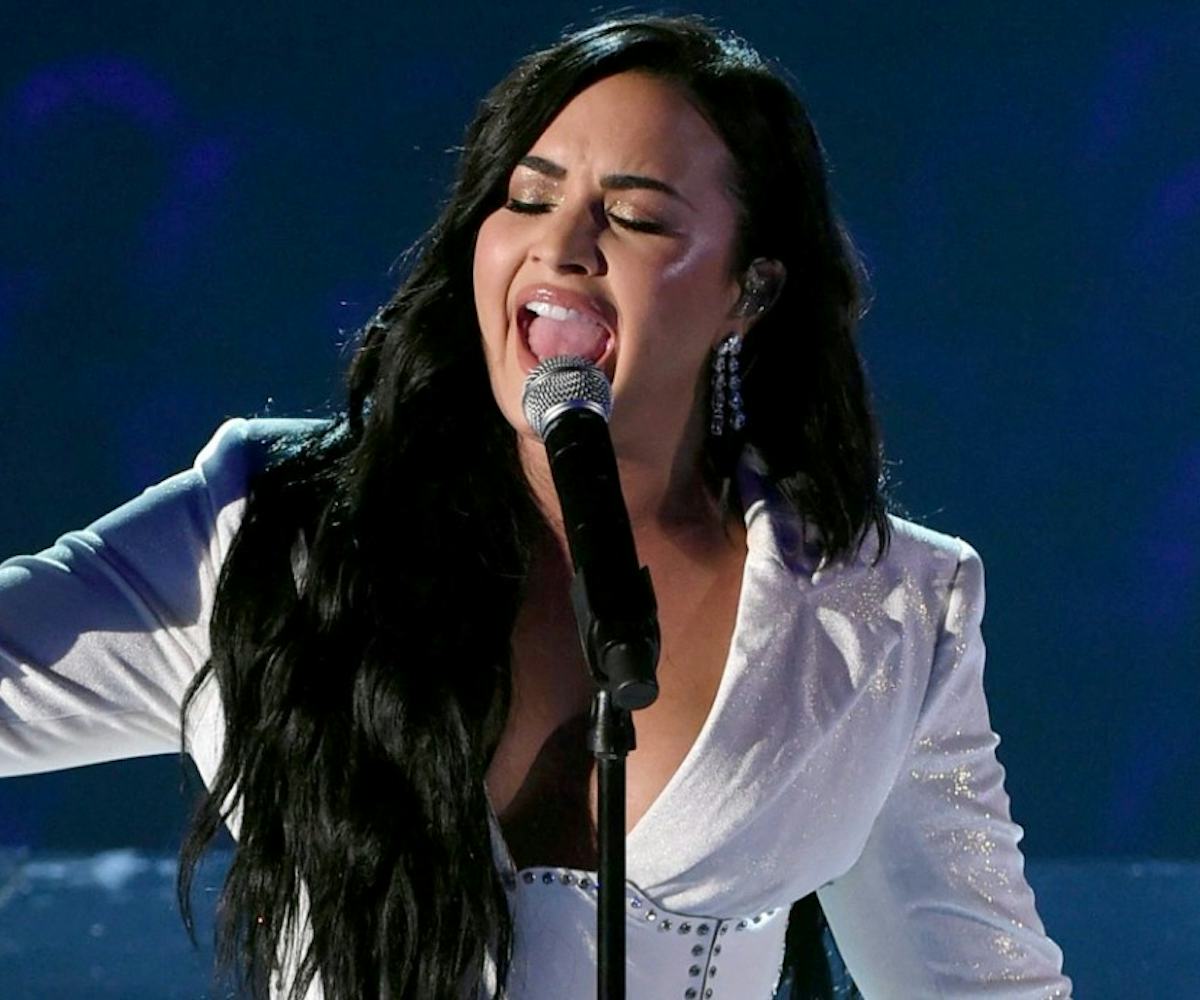 Photo by Kevin Winter/Getty Images for The Recording Academy
Demi Lovato Staged A Triumphant, Emotional Comeback At Grammy Awards
The pop singer was visibly crying throughout the performance
Demi Lovato made her triumphant return to music at the 2020 Grammy Awards with her first live performance since her 2018 overdose. Lovato announced the comeback performance weeks before the award show with a simple Instagram post captioned, "I told you the next time you'd hear from me I'd be singing." On Sunday night, she made good on that promise, premiering an emotional new song called "Anyone." Per Rolling Stone, the singer announced that she would be debuting the track days before the award show, saying that she had written it just four days before her overdose.
Lovato, who was visibly crying during her performance, had to restart the song after just the first few words, before beautifully belting her way through the new song and receiving a standing ovation. Backed simply by piano, "Anyone" is a heart-wrenching recount of what was surely going through Lovato's mind prior to her overdose: "Anyone, please send me anyone/ Lord is there anyone/ I need someone." If anyone deserves a sterling 2020 and career comeback, it's Lovato. See her performance below.
Lovato's battles with drug addiction have been well documented in her music, and she has publicly spoken about her experiences in the past. Nearly a month before her overdose, she released the single "Sober" in which she revealed that she had relapsed after six years of sobriety. Following her discharge from the hospital, Lovato allegedly checked into rehab on her own volition, a source told People at the time. The first Instagram post she made following the stint was at a voting booth, in which she said that she was "so grateful to be home in time to vote!"
Lovato was last nominated for a Grammy in 2019 in the Best Pop Duo/Group Performance category for her song "Fall In Line" with Christina Aguilera. The 2020 Grammys took place on January 26 at the Staples Center in Los Angeles, with Alicia Keys as host. See all the night's winners and the best red carpet looks.