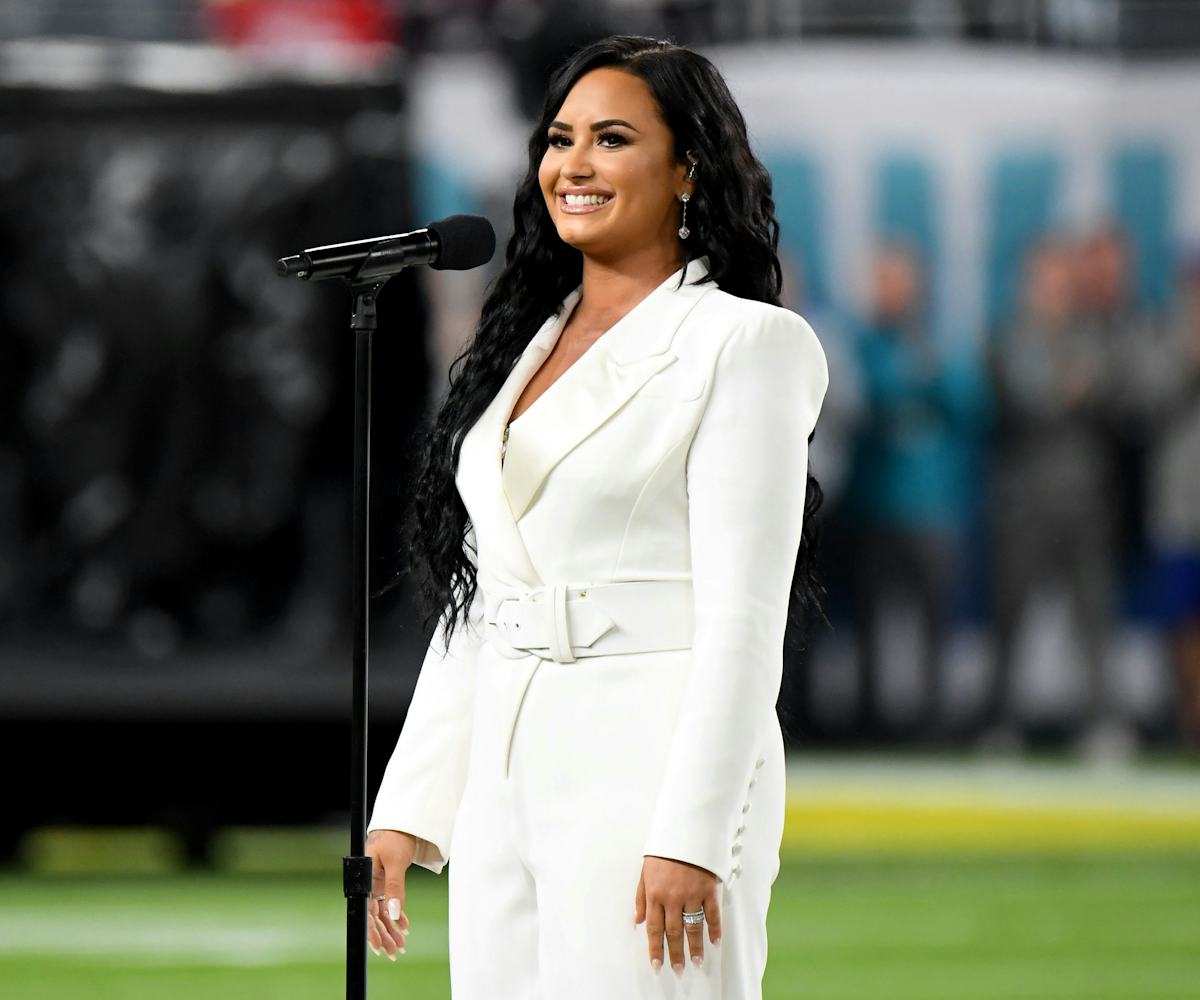 Photo by Jeff Kravitz/FilmMagic
Demi Lovato Celebrates Self Love With A Makeup-Free Selfie
"Proud of myself for loving and accepting myself the way I am"
After taking some time to recover from an apparent overdose, Demi Lovato has gradually stepped back into the spotlight. After sharing new music at the Grammys and performing the National Anthem at this year's Super Bowl, she participated in a social media hashtag as an act of self-love. On Monday, Feb. 24, Lovato shared a selfie for #NoMakeupMonday, giving followers a peek at her without any makeup for the first time in years.
Going without makeup isn't that unusual for many, but as Lovato explained, she often finds herself glammed up for the cameras. "I figured after posting so many glamorous pics with tons of makeup and hair pieces, it's important to show myself underneath it all," she captioned her Instagram selfie. "This is what I look like 85%-90% of the time."
For the selfie, Lovato is bare-faced and shares a small smile. Her hair is pulled back, giving followers a full glance at her beautiful freckles. "Proud of my freckles, proud of booty chin and proud of myself for loving and accepting myself the way I am,"she wrote. "#LoveMe."
Other celebrities on Instagram encouraged Lovato's participation in #NoMakeupMonday, with Normani writing, "beauty," Vanessa Hudgens commenting, "Love that babe," and Chrissy Metz declaring the photo a "Stunnnnerrr." The selfie followed two photographs of Lovato from recent Hollywood appearances, and as she wrote, "2 selfies, 1 day.. can't help it. Mama's feeling herself cause her glam team killed these lewks todayyyyy."
Check out Lovato's #NoMakeupMonday selfie, below.