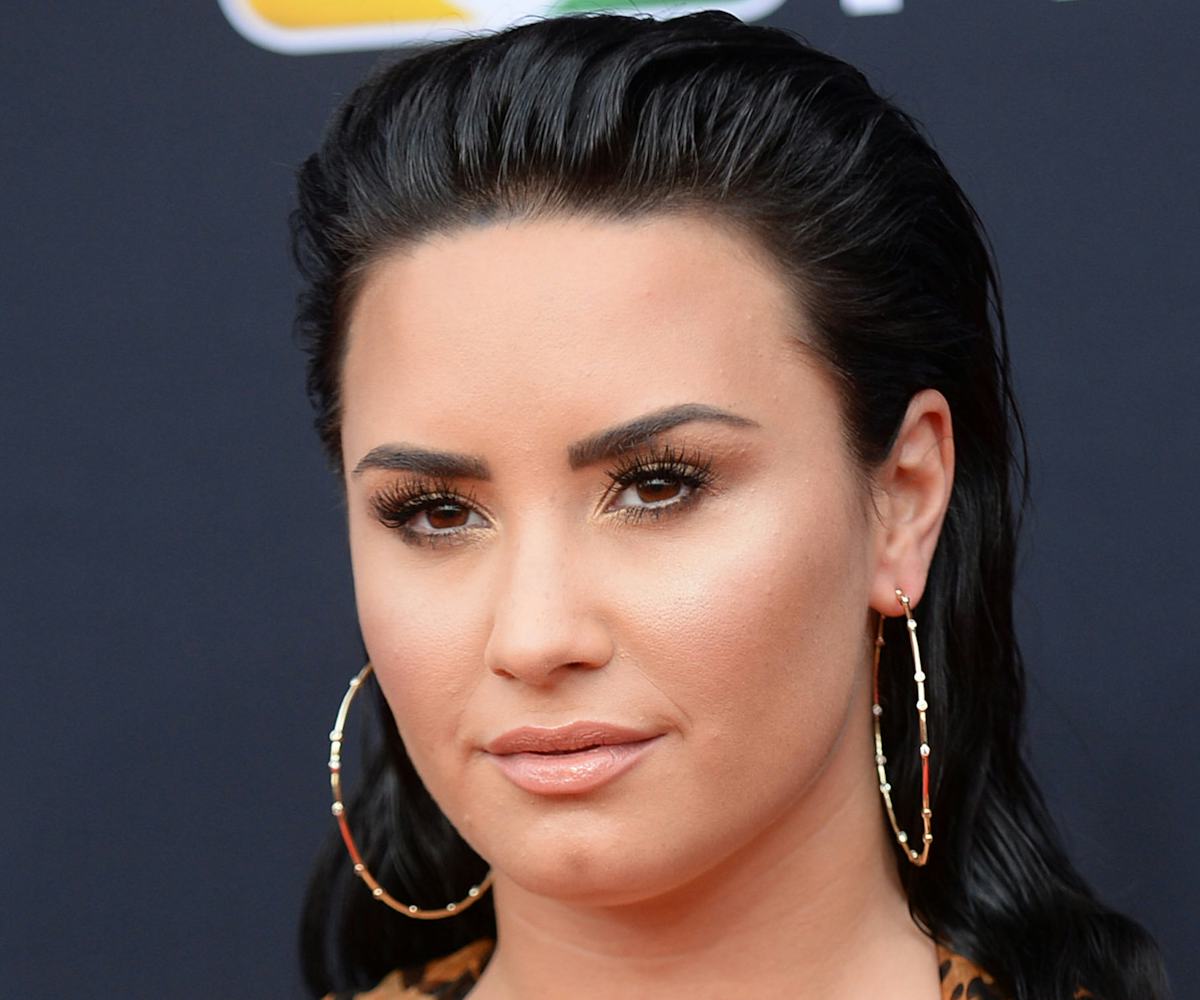 Photo by Broadimage/Shutterstock
Demi Lovato Stuns With Marie Antoinette Halloween Beauty Look This Year
She also channelled Pennywise for another party
Demi Lovato doesn't play about Halloween. Her Instagram caption says so. As do the Halloween makeup looks she turned out over the weekend. The first look embodied the spirit of Marie Antoinette, with Lovato donning the mini-dress version of an 18th-century gown with pale white makeup to match (sans the lead, of course). The look was created with the help of makeup artist Etienne Ortega, who incorporated the colors and textures from the costume into the makeup. Stick-on pearls surrounded her teal-gray smokey eye, brought together by greyed out brows and heart-shaped metallic lips. The look was topped off with an ultra-dramatic blonde wig styled by hairstylist Paul Norton in a sky-high bouffant.
But Lovato didn't stop there. She swapped out Marie Antoinette for Pennywise a few days later for her Halloween party, trading blonde curls for ginger-red space buns and bangs. Her glammed-up version of Pennywise, created by makeup artist Makeup by Judi, featured red contacts, dramatic lashes, and face-contouring slashes of red. To complete the look, she wore a ruffled, off-the-shoulder white dress and ruffled collar, making the creepy clown damn near fashionable.
See both looks, below.