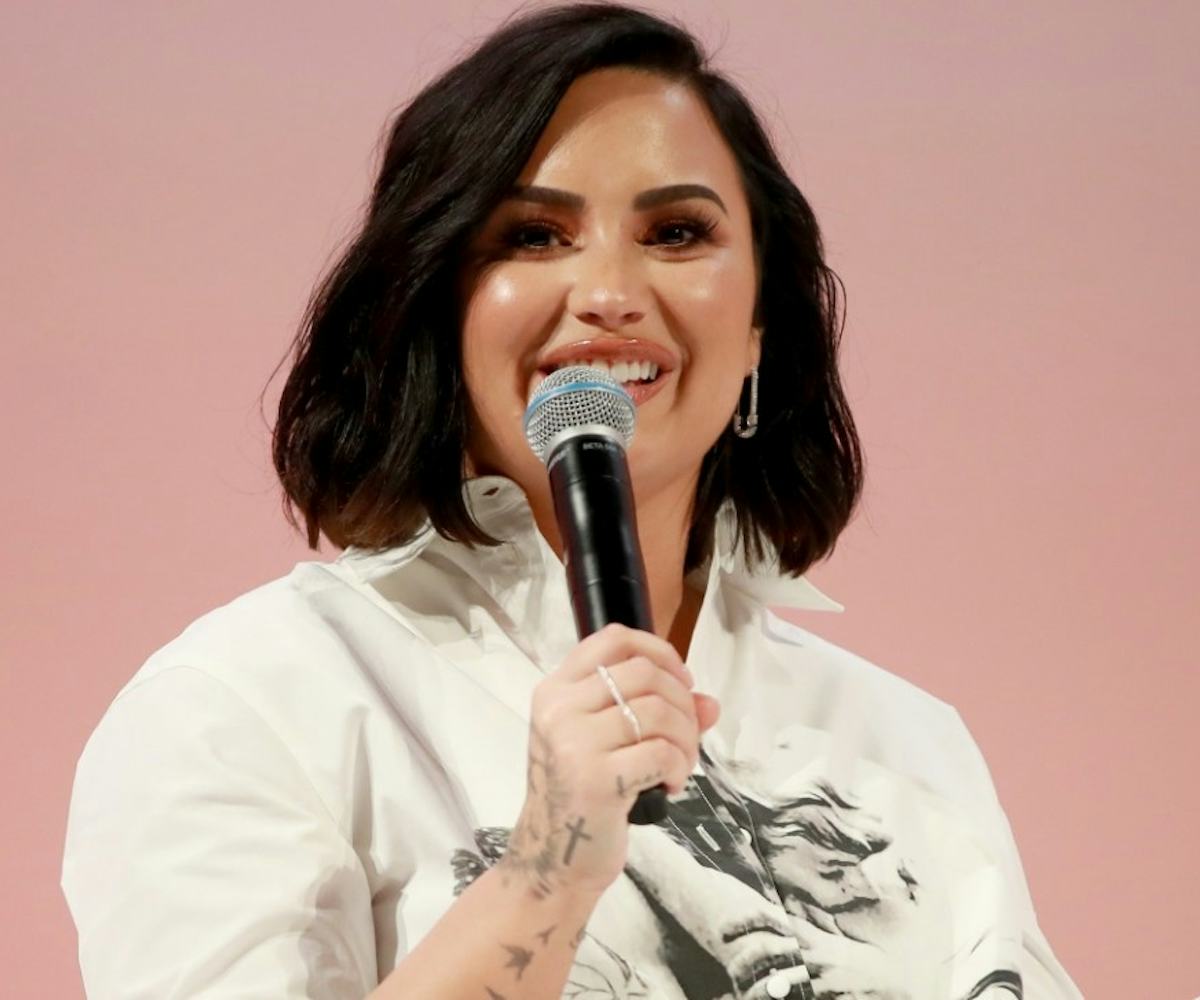 Rich Fury/Getty Images for Teen Vogue
Demi Lovato To Make A Comeback With 2020 Grammys Performance
Her first live show since she was reportedly hospitalized for an overdose in 2018
On December 4, 2019, Demi Lovato made a prediction: "The next time you hear from me, I'll be singing....." she wrote on Instagram. A little over a month later, it seems her prediction's come true; Lovato announced Tuesday on the social media platform that she will be performing at the 2020 Grammy Awards, an appearance that will mark her first live performance since her reported July 2018 drug overdose, for which she was allegedly hospitalized for over a week. The pop star has maintained a relatively low profile since then, having not releasing any music and only periodically posting on her social media accounts — and it seems this moment may be her tentative re-entry into the spotlight.
Lovato's battles with drug addiction have been well documented in her music, and she has publicly spoken about her experiences in the past. Nearly a month before her overdose, she released the single "Sober" in which she revealed that she had relapsed after six years of sobriety. Following her discharge from the hospital, Lovato allegedly checked into rehab on her own volition, a source told People at the time. The first Instagram post she made following the stint was at a voting booth, in which she said that she was "so grateful to be home in time to vote!"
Lovato joins the previously announced roster of performers for music's biggest night, which already includes Ariana Grande, Billie Eilish, Lizzo, Aerosmith, Gwen Stefani, and Blake Shelton. The 2020 Grammys will take place on January 26 at the Staples Center in Los Angeles, with Alicia Keys as host. See everyone who's nominated here.