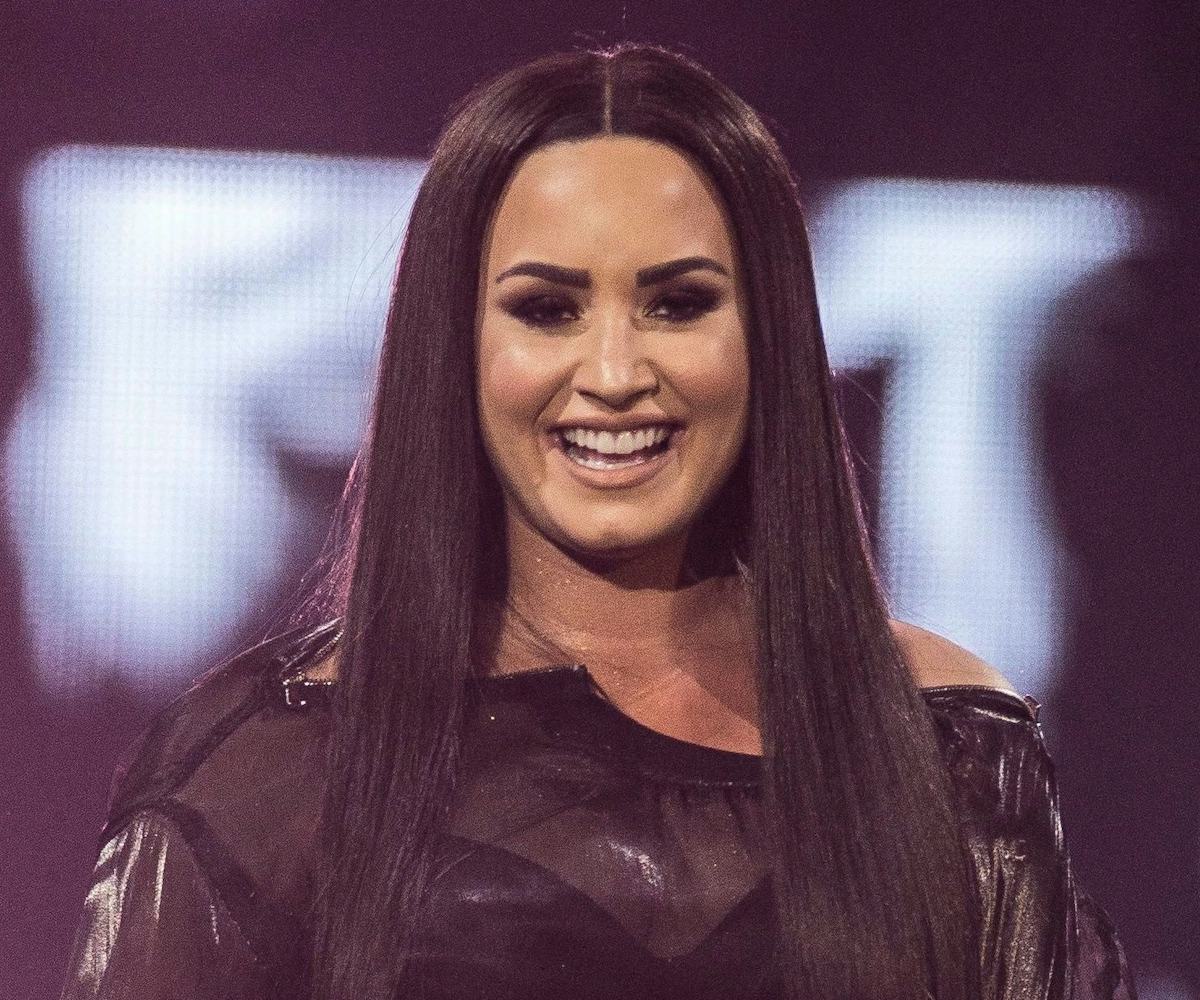 Photo via Joel C Ryan/Invision/AP/Shutterstock
Demi Lovato Joins Billie Eilish In The Slime Green Hair Trend
She debuted a new look last night
Billie Eilish has influenced many since she dyed the roots of her hair slime green. Halsey got in on the trend by dyeing her roots rainbow colors, and now Demi Lovato looks to have been inspired, too. Last night, the musician debuted a new hair look, featuring very bright green tips, on Instagram, and now I'm waiting for Eilish's seal of approval.
Lovato's new hair makes it look like she dipped the bottom inch or so of her tresses in slime, in the best way possible. She posted a photo to her Instagram story that made it sound like we may have missed it when she first made the debut, noting her hair color "[in case] y'all forgot."
Though it's unclear when she debuted the look first, the choice to get the tips of her hair dyed is also reminiscent of Taylor Swift's blue-dyed hair, which you can see on the cover of her most recent album.
Lovato seems to be really into her lime green look. She showed on her Instagram story that her hair matches the color of her hair, which has me hoping that she'll wear a monochrome green look next time we see her on a red carpet.