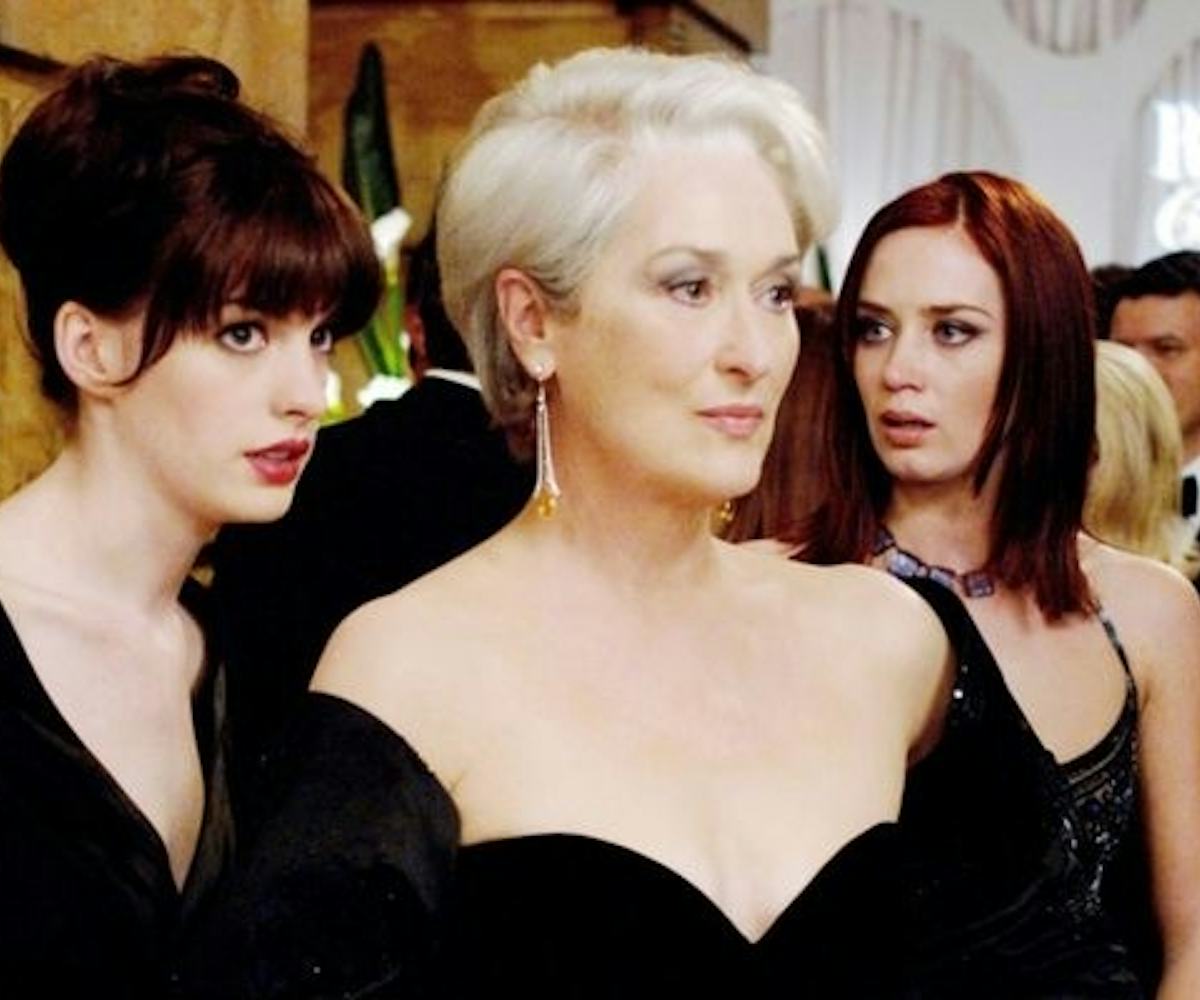 Photo courtesy of 20th Century Fox
Elton John's 'The Devil Wears Prada' Musical Will Premiere Very Soon
Who's coming to Chicago with me?
The long-awaited musical adaptation of The Devil Wears Prada, featuring music by Elton John, is finally gearing up for a release, and will premiere in Chicago next summer.
The 2006 film version (based on the 2003 novel by Lauren Weisberger) has managed to stay culturally relevant over a decade after its debut, with quotable moments being memed over and over again, so it's only fitting that we would be getting a new adaptation of the story. Elton John has written the music for the stage production, with lyrics by Shaina Taub and a book by Paul Rudnick.
The musical will open at the Broadway in Chicago James M. Nederlander Theatre, and though it's expected to move to New York for the 2020-21 Broadway season, lead producer Kevin McCollum didn't set a specific date for when that would happen in an interview with the Chicago Tribune. I'm fully ready to pack my bags for a weekend trip to see the show either way — Chicago is beautiful in the summer, after all.
Tickets go on sale on October 7, and the musical will be playing from July 14 through "at least" August 16 of 2020.