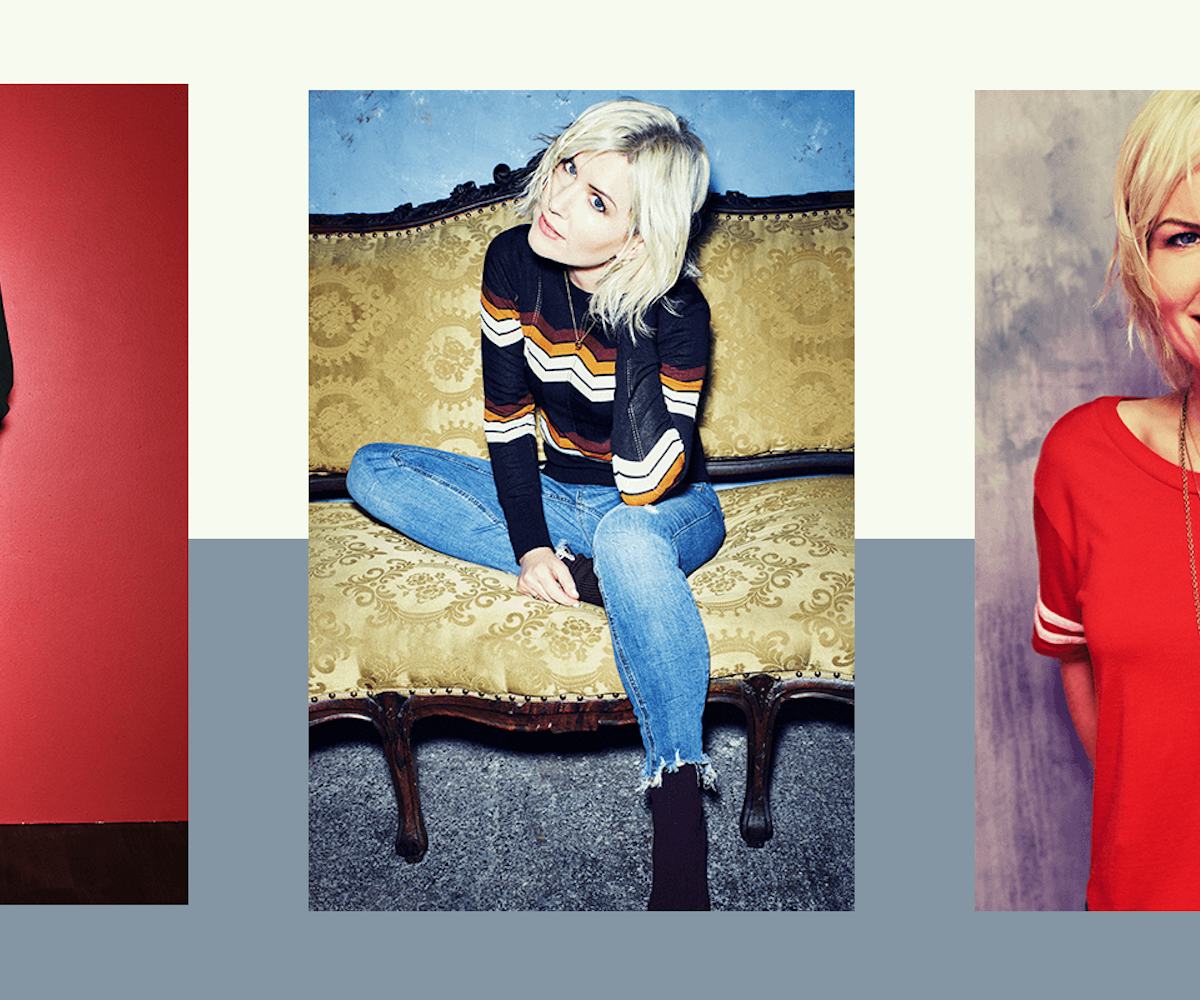 Dido Reflects On Grief, Heartbreak, And Her Love Of Khalid
Her new album 'Still On My Mind' is out today
After five years of silence, Dido Armstrong has finally returned with new music. For those who grew up in the early aughts, the English singer's haunting voice has become a fixture in the folk-pop scene, as she shared cinematic ballads ("Here With Me") and provided snapshots of her gratitude for purely existing ("Thank You").
But Dido's life has become quieter since the early 2000s. She dealt with the death of her father, she had a son, and she stopped touring. In fact, Dido, who once toured nine years in a row, has been off the road now for nearly 15 years. Her last release came in 2013 with her fourth studio album, Girl Who Got Away, which charted in the Top 5 in the U.K.; its release coincided with the birth of her son, though, so she didn't tour.
But now, with her fifth album Still On My Mind, Dido has returned in full-force meditating on heartbreak and hope through the lens of motherhood, still blending the sounds of trip hop, folk, and pop.
Ahead of the album's release, we spoke with Dido about songwriting, motherhood, and getting back on the road.
It's been a while since you put out an album; in between your last record and now, what were you up to?
Well, I'm always writing and the slightly longer gap this time is because I had a kid. So I spent quite a lot of time hanging out with him, and somehow time just slips away.
Is there a theme to your new record Still On My Mind?
I don't know. Other people might get themes. There's a sort of theme [in terms of] the way I made it—a natural, easygoing way. I made it with family and friends. It's an easy record and sort of warm. I'm sure other people will come to me and say there's a theme of something running through that I haven't quite realized I put in there.
Why did you release "Hurricane" before the album release?
I just wanted to put out something that was a flavor of the record. It's just a really good flavor of what's not expected. It goes from the simple, guitar beginnings to the songs at the end. I was just really proud of it, and I was like, It just sums up a lot of the sounds of the record. So it's just a fun track to put out there and see if anyone likes it.
Were there any artists that influenced you in terms of making this record?
I don't think so in that I tend to go into my own head a bit when I'm making a record and gravitate toward songs that move me. You can't help but be influenced as you go about your day. But I think in a funny sort of way, I was more going for the sounds that brought the memories back for me or really moved me. It's a very electronic album, there's a lot of dance sounds on there. The first time I ever heard my voice in public, I'd be in a club and we'd given the DJ the tape of the first song I'd ever done and you'd hear it playing... it was such a special time when I was doing dance music.
Why did you choose Still On My Mind as the record title?
Partly, it's one of my favorite songs on the record, and also it's a reference to the songs I've had on my mind. The fans, the music... it's all still there.
What prompted you to make the breakup anthem "Give You Up?"
I actually didn't write it. Somebody sent it to me. I get sent some songs, and I'm a songwriter, and I'm like, Why would I want to sing someone else's song? [But this] so sums up for me this feeling I've never put into words. It's this moment after a breakup where you're beginning to feel strong again—or you're telling yourself you are. It's about this specific moment in time. This is the only song in my whole career I've not written. I've always seen myself as a songwriter who sings. But I just loved it, singing something someone else had written. It was different from what I have done, but it actually fit in so well with the sort of things I'd write, but the rest of the album I wrote. Then we went and wrote a load of songs together as well.
Why haven't you toured in 15 years?
It was sort of an accident. I love touring, but I toured for nine years pretty much straight, which is a pretty long time to be on the road. There was just a point in 2004, where I was like, I just need to go home. Then my dad was ill, and I just wanted to be with him. So I went home, and it stretched to 15 years. What happened was I made the third record and that was a very personal record. A lot of it was about my dad, and then he died. I just couldn't sing those songs live, and I knew I couldn't tour that album. I just thought, This is a beautiful record I'm really proud of, and if anybody discovers, then great, but I'm not going to do anything around it. The fourth album I had a brand-new baby, so I was like, I'm not going anywhere.
How was collaborating with your brother again?
Really fun, really lovely. We've been writing songs together since I was 16 or 17, so that's 30 years or something. I just feel like we're so lucky we get to make the music we want to make and nobody's telling us what to do. It's a real gift.
How has motherhood influenced this record if at all?
I think in a lot of ways it's just influenced me. Funny enough, it's made me a lot more confident. I find it much easier now to get into the writing and the creative brain really quickly because you have less time. It was amazing how quickly things would actually happen. In a way, being around kids, they're not self-conscious, and they're so honest. They just say what they think, and it's so inspiring. I've learned a lot from being around my fam.
Tell me about the heartbreak we see shine through on the record.
I guess songs like "Still On My Mind," "Give You Up," and "Chances." I can't help myself, there's always little moments of heartbreak everywhere. I've always written songs about that duality. "Thank You" is a classic example. It's a love song saying I'm having the best day. But it's also saying I'm having a bad day and because you're there, I'm having a good day. It's that light and dark that inspires me, so in a lot of songs, there are moments of heartbreak. I think there's a lot of happiness on the record. It's a mix of feelings.
Which artists are you really into right now?
I listen to so much music at home. I really appreciate a great voice and a great song. I love Christine and the Queens. I think her whole vibe is amazing. I love Anne-Marie and Jess Glynne, all these great English singers I get to see live. I'm a real fan of Kendrick Lamar. He did a song on my last album, and I've always really loved his voice.
Who would you love to collaborate with one day?
One of the voices I love is Khalid. That voice! I can literally listen to it all day. He has my favorite voice at the moment.
Do you have plans to make music after this record?
Yes! Thankfully I've made a load. I've already started writing again. Now, it's funny, the floodgates have opened. It's a new start. I'm so excited about writing, recording, and touring again. It feels like a whole new thing again. You sort of forget until you're doing it again.