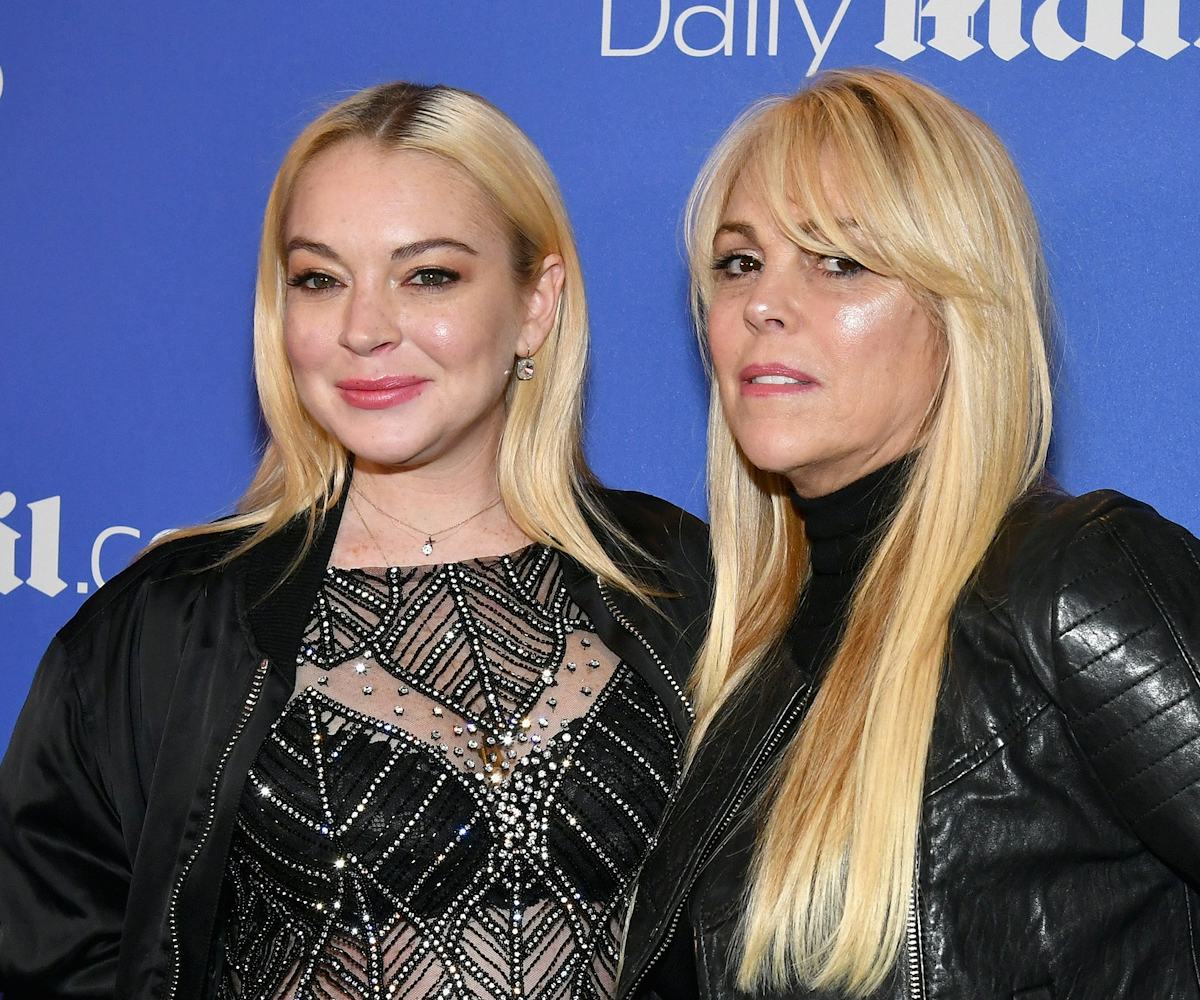 Photo by Slaven Vlasic/Getty Images for Daily Mail
Lindsay Lohan's Mom And Her Very Real, Not At All Fake Internet Boyfriend Broke Up
Following a Facebook engagement
Lindsay Lohan's mom Dina Lohan has broken up with her *definitely real* internet boyfriend of five years, who she never met.
Jesse Nadler, the man she was with, told Page Sixthat the two have called it quits after she accepted his Facebook proposal. Apparently, Lohan started getting "moody" and "their relationship went up and down" after her virtually got down on one knee. "It's over," he told Page Six. "Broke it off."
On Monday, Lohan's ex-husband Michael Lohan had some very strong words for Nadler, calling him a "wack job" and revealing a different side of the story. "He never flew Dina out to meet him or flew to meet her, nor did he show up to meet her after [she revealed their relationship on] Celebrity Big Brother," he said. "Then he proposed via social media, then he broke up with her… Sounds like they're off to a great start." "Start" seems like an interesting word for a relationship that went on for half a decade.
Lohan has not publicly addressed the breakup yet, but we're hoping she's not too broken up about it. At least she doesn't have to worry about packing up her belongings from his house, or anything.