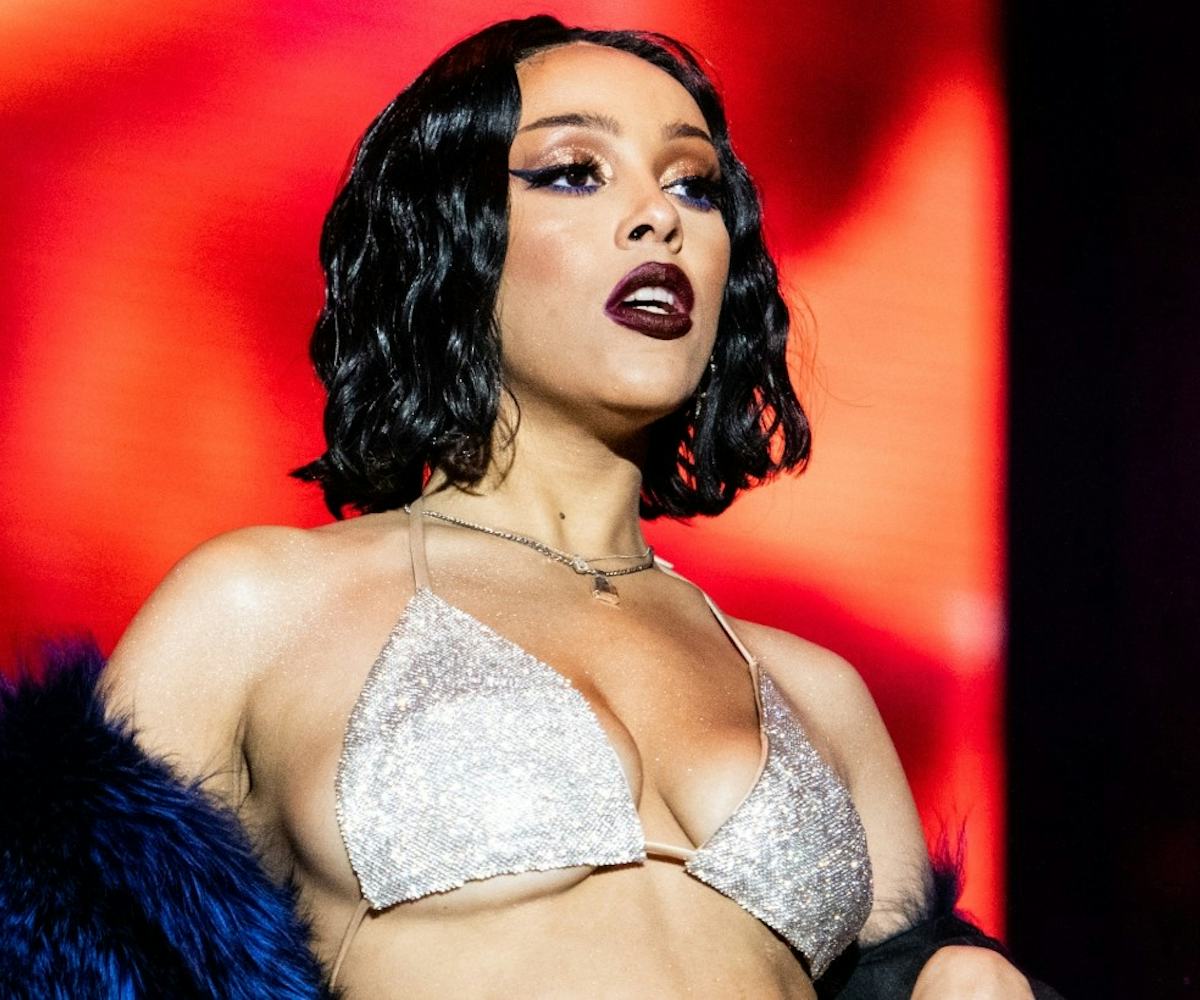 Photo by Timothy Norris/WireImage
Doja Cat's "Say So" Enters Billboard Hot 100, Thanks To TikTok
Another song gone viral thanks to the app
In this streaming era ruled by our overlord teens over at TikTok, perhaps the best thing that can happen to an artist is for a dance challenge soundtracked by one of their songs to go viral. We all saw what happened with Benny Blanco's square dance-ready song "The Git Up," which brought the artist out of near obscurity to sitting on Billboard's Hot 100 for 20 weeks. The latest artist to cash-in on this phenomenon is Doja Cat, whose incredibly catchy pop song "Say So" has just entered Billboard's Hot 100 at No. 96, after having spent the last few months as TikTok's newest dance trend. It's her third song to chart, but her first from her most recent album, Hot Pink, which came out in November 2019.
In retrospect, "Say So" was destined to be great TikTok fodder: the irresistible disco beat plus sassy lyrics which translate well into easy-to-learn dance moves. The featured lines of the song for the dance: "Didn't even notice, no punches there to roll with/ You got to keep me focused, you want it? Say so," comes paired with gestures tapping the head (a popular dance move on TikTok, it seems like, as it was also choreographed into the "Obsessed" dance challenge), and body rolling while mimicking punches. At this point, it's fair to say that literally everyone has done the challenge, including James Charles and a girl on like, 20-foot stilts.
Let's revisit some of the most notable, shall we?
These masked girls that are dressed exactly the same
This one of James Charles desperately trying to find the beat
This one that used it to soundtrack black magic
This incredible display of balance and skill
This e-boy version
This very wholesome one