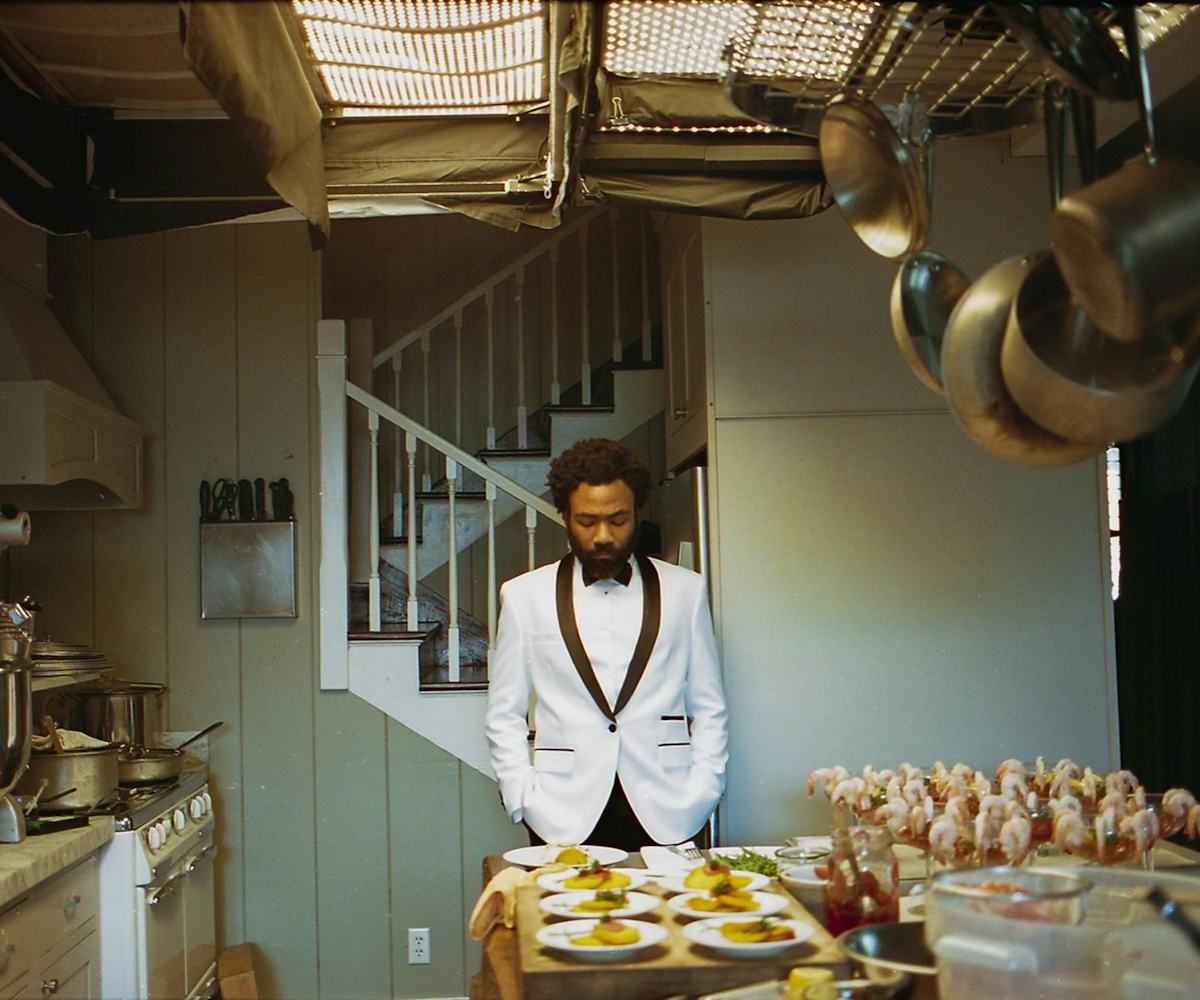 Photo courtesy of Adidas.
Mo'Nique Roasts Donald Glover In New Adidas Campaign Videos
When it rains it pours Donald Glover. Fresh off a Coachella set and the release of his Guava Island film with Rihanna, Glover is once again the star of another film. To be specific, he is the star of five comedic films called 1985, Timber, Avocado, Polenta, and Dusty. They were just released on the Adidas Originals Instagram account, and are the final product of his "Donald Glover Presents" collaboration with the brand. But the hyphenated artist didn't create the projects alone. His co-star in the minute-long features is comedian Mo'Nique, and she is mean to him in just about every one of them.
In Timber, she makes fun of his exposed chest and insists that his body looks like a loaf of bread.
The pair are harvesting honey in Avocado when Mo'Nique realizes it's the wrong kind, and proceeds to let Glover know that his forehead looks like a stop sign.
Mo'Nique, tired of eating "bougie food" at a fancy catered event in Polenta, whips Glover up some grits. But when he comments on the viscosity of them, she takes them back.
Glover is a dreamy painter in Dusty, but his ankles are so ashy that Mo'Nique nicknames him DAD, an acronym for Dusty Ass Donald. This one left me in tears.
1985 is the only clip where Glover is spared, from Mo'Nique at least. He can't get into her gated home because she doesn't remember the password. In the meantime, he's accosted by fans and gets shit on his shoe.
She deserves another five Oscars for this.