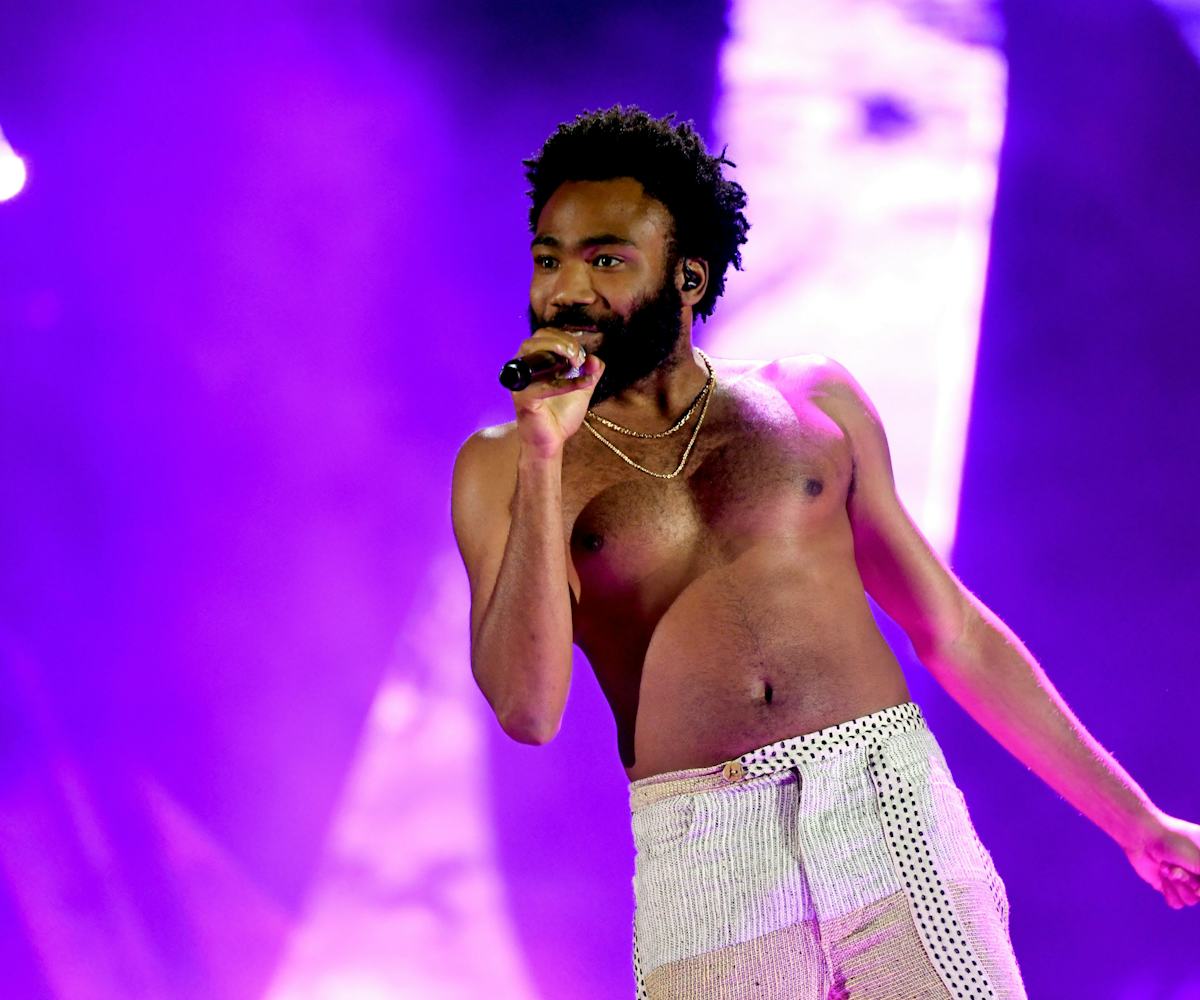 Photo by Kevin Winter / Getty Images.
Childish Gambino Teases When You'll Get To See His Project With Rihanna
Hint: It's (hopefully) soon
Rihanna has really been holding out on us. She's making us wait an eternity for R9 and she's been keeping mum about her upcoming project with Donald Glover, too. Thankfully, the actor/rapper also known as Childish Gambino just dropped a huge hint about when we might be able to see Guava Island, the reported film the two have been working on.
A Twitter user shared a video of an advertisement that has been popping up on Spotify. It features poster artwork for the film with "Saturday Night, April 13" listed at the bottom. The audio is a snippet of an island acoustic tune sung by Gambino. At the very last second he says, "I'll see you at the show everyone," referencing, we believe, his performance during this year's Coachella festival.
All of the musical details have many wondering whether Guava Island is a visual album, as opposed to a narrative film. Hiro Murai, who directed Glover's hit series Atlanta as well ashis "This Is America" music video, is the director so it could go either way. What we do know is that it centers on a musician (played by Glover) who has plans on committing enough robberies to obtain a better life for himself. In addition to RiRi, Letitia Wright and Nonso Anozie will also appear in the project. Whatever they're planning, I wish they would hurry up.