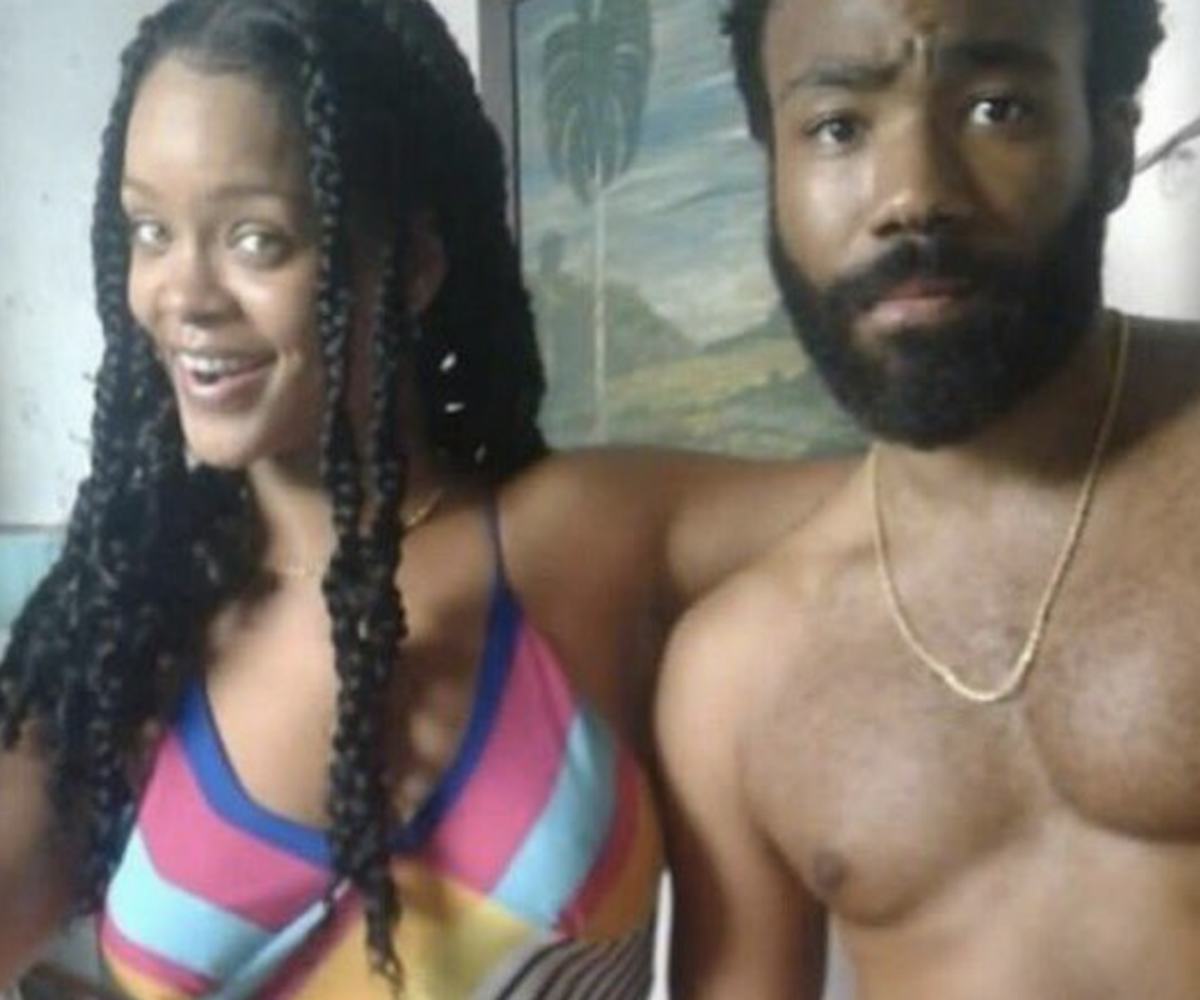 The Trailer For Donald Glover And Rihanna's Secret Project Is Finally Here
Glover showed it during Pharos Festival
We caught wind that Donald Glover and Rihanna were working on a secret project together back in August. Now, we have a glimpse of what that is.
Glover surprised festival-goers during his Pharos Festival in New Zealand with the trailer, which one attendee proceeded to post on Twitter. From the looks of the short visual, most of the rumors that circulated were right: It appears to be a movie that reportedly goes by the name Guava Island. It takes place in Cuba and stars Glover, Rihanna, Letitia Wright, and Nonso Anozie. Hiro Murai, who works with Glover on Atlanta and directed Childish Gambino's video for "This Is America," is the director.
As it appears, Glover plays a struggling musician, and Rihanna plays his girlfriend. Glover's character states at one point in the clip: "We live in paradise, but none of us actually have the time or the means to live here." The plot is vague otherwise, and we're still waiting on a full-sized glimpse, but it's enough (for now) to get us excited.