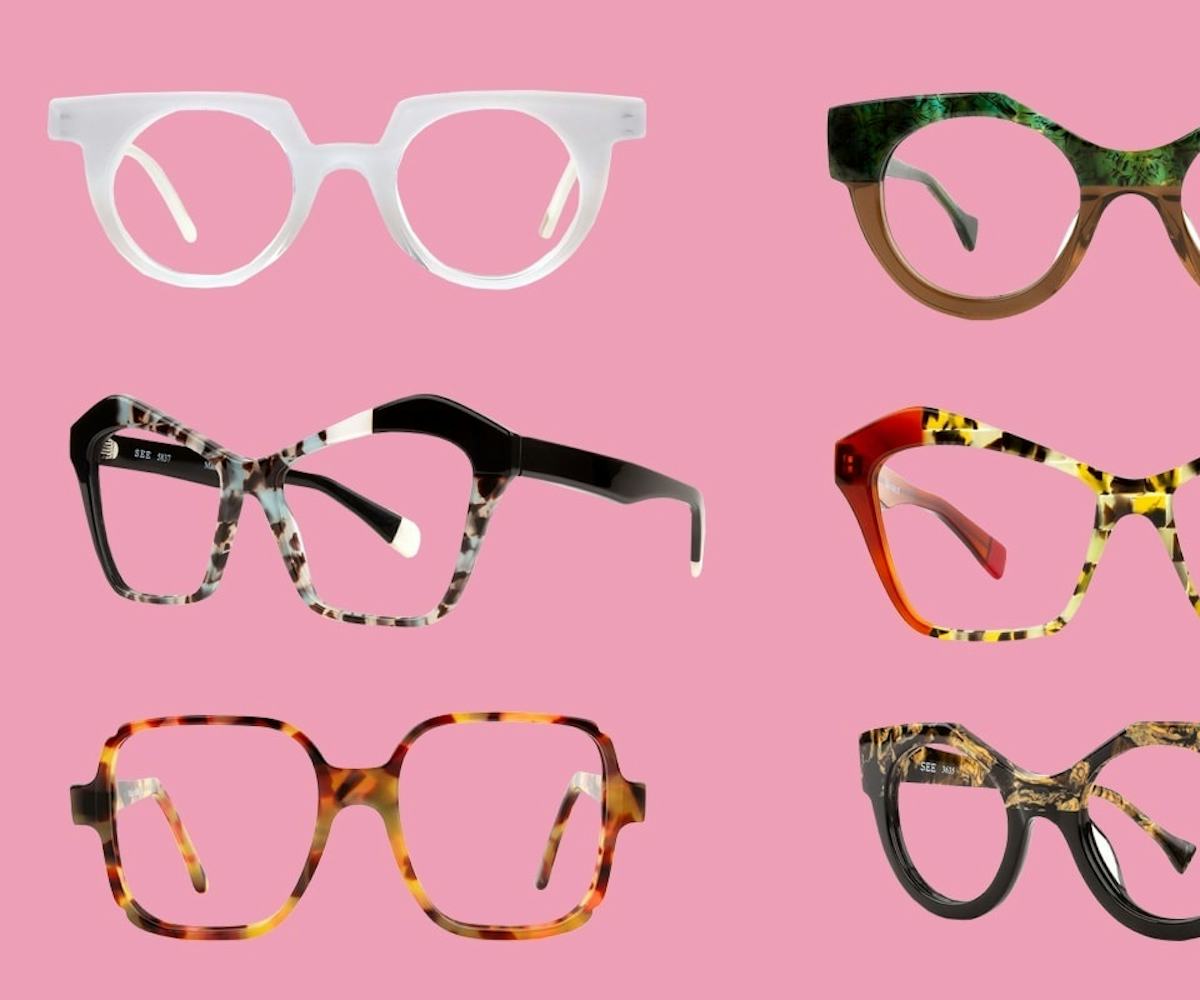 This Glasses Brand Makes Me Excited That My Vision Sucks
I now actually like wearing glasses?!
Friends don't let friends miss out on all the cool, under-the-radar things they know about, like which little-known beauty brand is low-key making the best highlighter around. And because we consider our readers to be like friends, we gather together all our best finds in our Don't Sleep On Thisseries. Check in every week to see what things we can't wait to share with you.
My relationship with eyeglasses has been a tough one to navigate. Between the ages of seven and nine, I had to endure wearing an eye patch underneath a pretty ugly pair of glasses—this also meant, you know, having to endure the teasing and torture that came along with it. And so I was thrilled when my vision evened out and improved, meaning I didn't have to wear glasses consistently for almost two decades. The mere thought of having to wear glasses on a daily basis again made me cringe.
Nothing lasts forever, though—particularly good vision when you spend 95 percent of your waking hours staring at some sort of screen. In short: My vision has gone to shit.
Still, it's taken me a moment to come to terms with the fact that I can't really see anymore and thus invest in a solid pair of eyeglasses. (Unfortunately, contacts are not an option for me as I'm too squeamish to consider touching my eye twice a day.) But if I were going to have to wear glasses full-time again, they were going to have to be special.
And then I came across SEE.
SEE Eyewear has been around since 1998 and was founded on the idea of creating unique and interesting frames that shied away from the absurd pricing of a pair of licensed designer frames. Since then, it's been creating colorful and quirky optical frames and sunglasses, often in extremely small quantities, making them as close to custom as they can be without also being incredibly expensive.
So it's no surprise that when I walked past its Williamsburg, Brooklyn storefront, I became enamored with the rainbow array of chunky, oversized, rounded frames, and the negative space, wire aviators displayed in the window. They were all way more interesting than anything else I'd seen on the market, and I knew I had to have a pair for myself.
While it took me a minute to pick The One (I mean, look at these neon see-through cat eyes and this dynamic twist on classic aviators), but I ultimately decided on the See 5837's, a limited-edition take on a classic cat eye frame combined with an interesting color blocked tortoiseshell. Since getting them, they've pretty much been glued to my face, because they're perfect, and I'm never taking them off.
While, yes, the price point for the more exciting pairs might be a bit steep (frames begin at $169 and can go up to $379 with single-vision lenses), for a quality optical choice that I'm actually excited to wear every day, and that, um, makes it possible for me to see properly? Worth. Every. Penny. And for those of you blessed with 20/20 vision? The brand offers $99 sunnies.
You can shop SEE's full offering of optical and sunglasses at SEEEyewear.com.