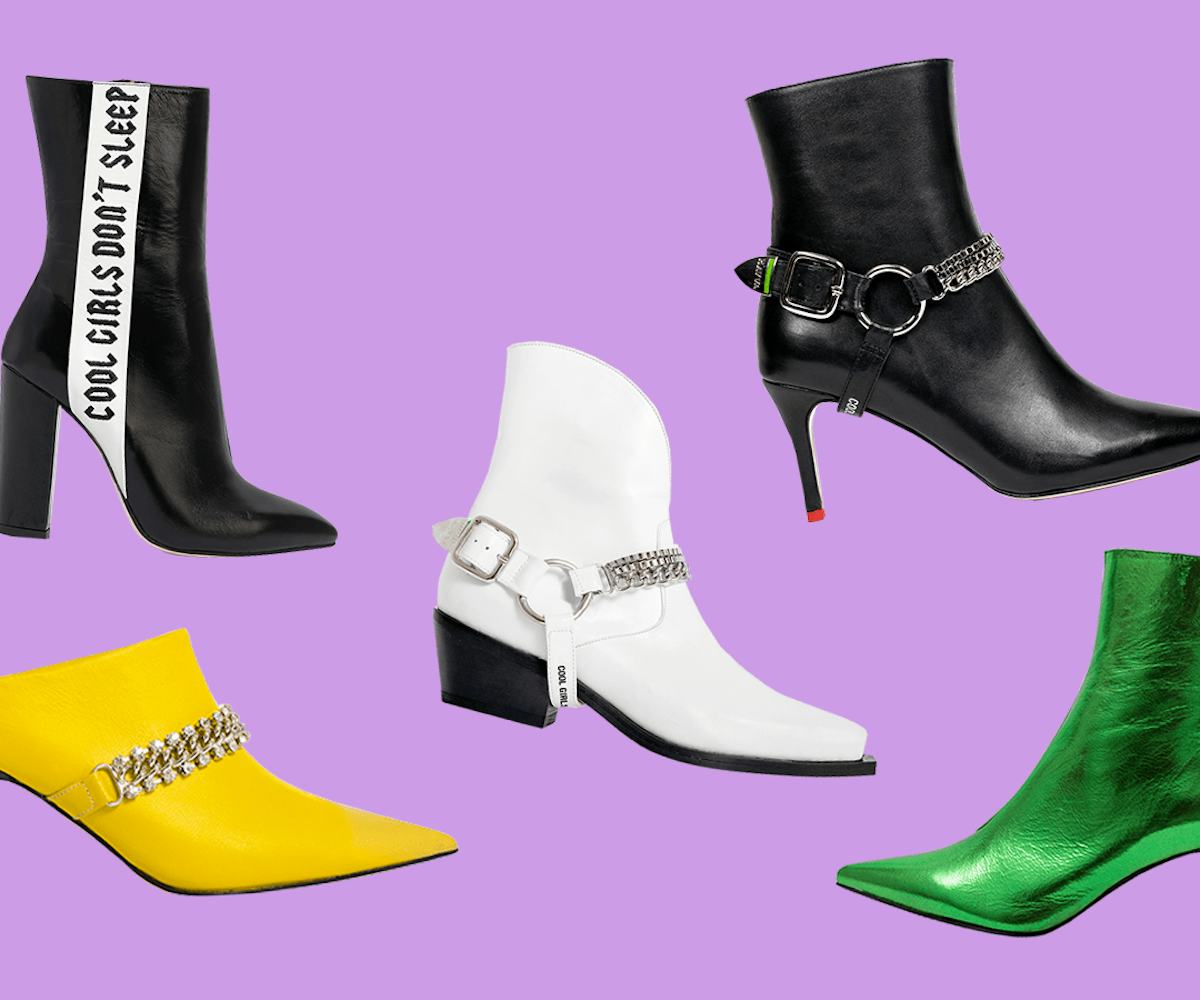 The Shoe Brand Of My Dreams Has Finally Come To The States
Get to know Havva, the British label blending traditional design with streetwear
Friends don't let friends miss out on all the cool, under-the-radar things they know about, like which little-known beauty brand is low-key making the best highlighter around. And because we consider our readers to be like friends, we gather together all our best finds in our Don't Sleep On Thisseries. Check in every week to see what things we can't wait to share with you.
There are a lot of shoe brands out there—and as someone who is constantly seeking out new and emerging labels, it takes a lot to get me impressed. But when I discovered Havva, the too-cool-for-school British shoe label, I fell swiftly head over heels (get it?). Brother-sister design duo Havva and Ali Mustafa create sleek, streetwear-inspired boots, heels, and mules that, while certainly intricate and interesting in design, can be easily be incorporated into your everyday dressing needs.
The two have shoe design in their blood, and it shows. Born into a family of traditional Turkish footwear artisans and designers, they've taken those traditions—the crafting and attention to detail—and used them to create a something modern and fresh. And the result? Some pretty glorious shoes. Each collection is made in a small, family-owned factory in Turkey in small productions—and, many times, the shoes are handmade—to reduce waste (which is always a plus for me when it comes to picking favorites).
I first discovered the brand by way of its Fall 2018 "Anti-Romance" collection. A smattering of cheeky black, white, silver, and red boots (amongst other styles, but mostly boots), the collection featured white angular-heeled calf boots with a giant tag, reading "worst behavior," and a metallic red bootie, that read "cool girls don't sleep." It was then that I decided I stan this brand—but at the time, they weren't yet available Stateside.
Lucky for me, but really all of us, Havva is officially launching in the U.S. starting today, with the launch of its Spring 2019 collection. Highlights from this latest drop include these metallic green booties, these metal AF-looking kitten heels, and these somehow sporty-looking Western boots. Can they be any more perfect? Of course, there are many more styles to drool over. Prices range from $350 to $600, and, while the numbers may be a bit steep, I promise these babies are quality investments.
You can shop the full Spring 2019 collection (some for pre-order), here.