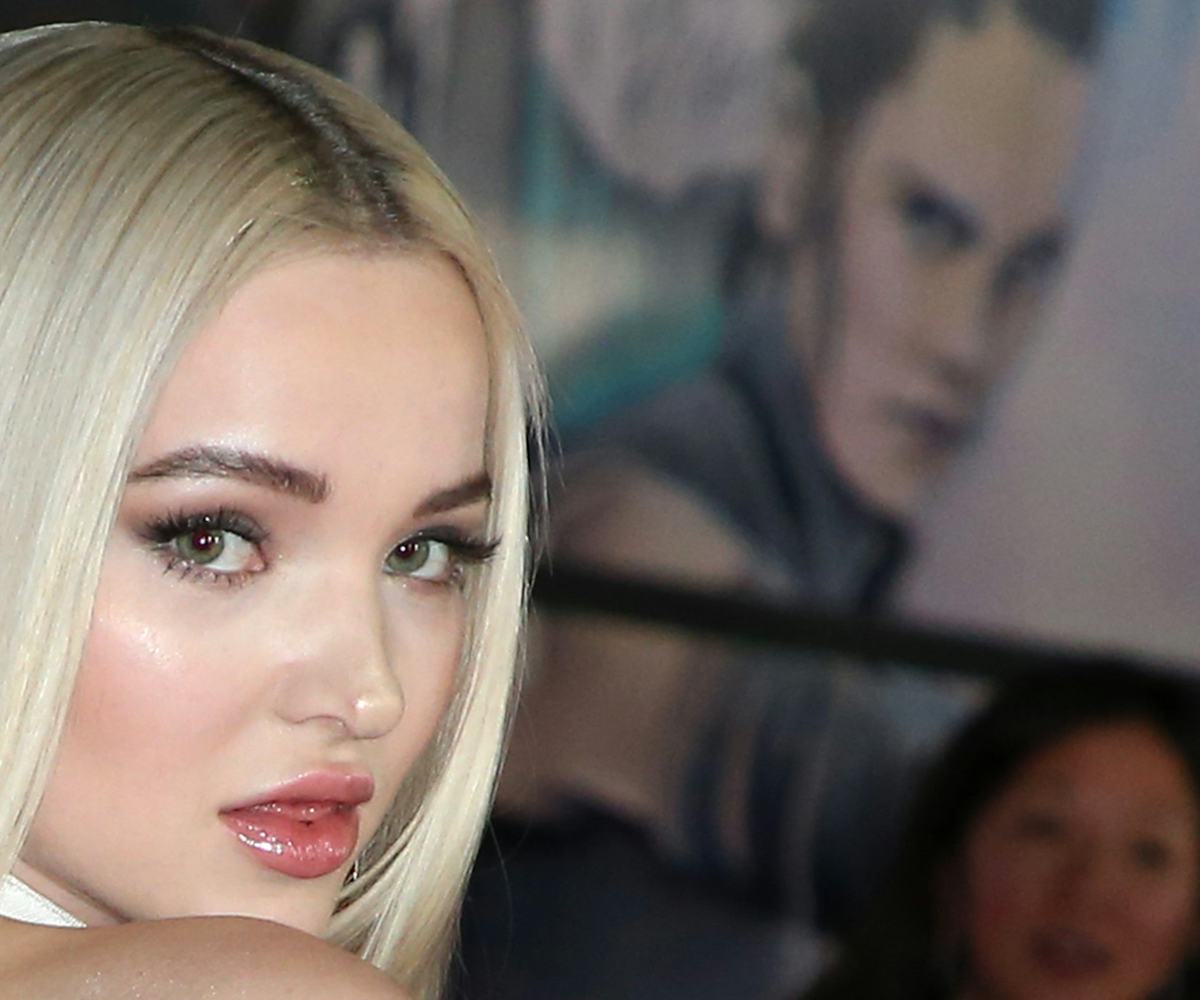 Image via Mediapunch/Shutterstock
'Descendants' Star Dove Cameron Ditched Signature Blonde Hair For Pastel Purple
Although Dove Cameron is known for her role as Mal in the Descendants and her emerging music career, she's also easily identifiable thanks to her very-blonde hair. The actress has sported the look from the beginning of her career, only switching it up for roles. Well, it's the end of an era—as evidenced by Cameron's newly dyed 'do. The actress shared a photo of the new look on Instagram two days ago when showing off her new piercing. Many though were distracted by her newly pastel hair, with one user commenting: "YOUR HAIR IS PINK?!"
Cameron then posted a video playing with her hair a day later, offering a closer, unobstructed view. Better lighting and video revealed that her hair is, in fact, lavender, which Cameron seemed to confirm with the caption, a purple devil emoji. The comments were, of course, effusive, with many stating that they'd be copying the shade immediately, and we totally understand the allure.
Some suggested that it was an homage to her on-screen persona Mal—the franchise recently wrapped with Descendants 3—who wore rocked dark blue and purple hair in the films. Whatever the motivation, we're here for it.