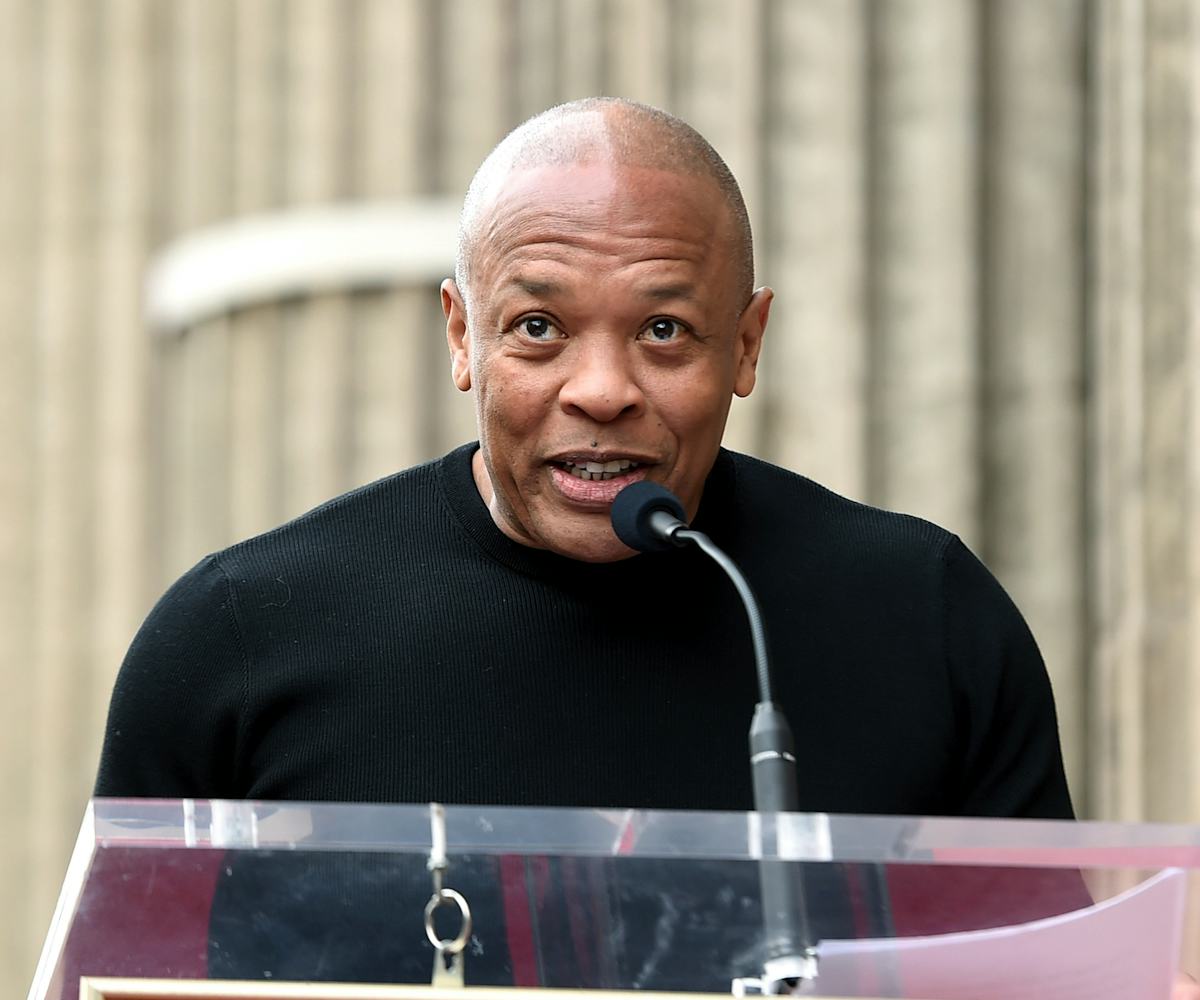 Photo by Kevin Winter / Getty Images.
Dr. Dre Deletes Post Bragging About His Daughter Getting Into USC "All On Her Own"
After users reminded him of that $70 million donation
Hip-hop legend, producer extraordinaire, and nearly billionaire Dr. Dre had a proud dad moment over the weekend when he took to Instagram to announce that his daughter had gotten into the University of Southern California. The now-deleted post showed him beaming alongside Truly Young as she held up her admissions packet. His caption read, "My daughter got accepted into USC all on her own. No jail time!!!"
His caveat is in reference to the college admissions cheating scandal that made headlines last week. Actresses Lori Loughlin and Felicity Huffman were among those charged as part of a nationwide scheme that involved rich families paying for their kids to cheat on admissions tests and pretend to be athletes in order to get into elite colleges. USC was one of the schools involved in the scandal. But Dr. Dre's cheap shot is actually an example of when keeping it petty goes wrong.
Dre deleted his post shortly after other users reminded him about the $70 million donation he gave to USC. He, along with collaborator Jimmy lovine, contributed the hefty sum to the creation of the USC Jimmy lovine and Andre Young Academy for Arts, Technology, and the Business of Innovation. It isn't wrong to donate a large chunk of money to a university, but it certainly doesn't hurt your kid's chances of getting in. And it definitely doesn't help your claim that she got in all in her own.