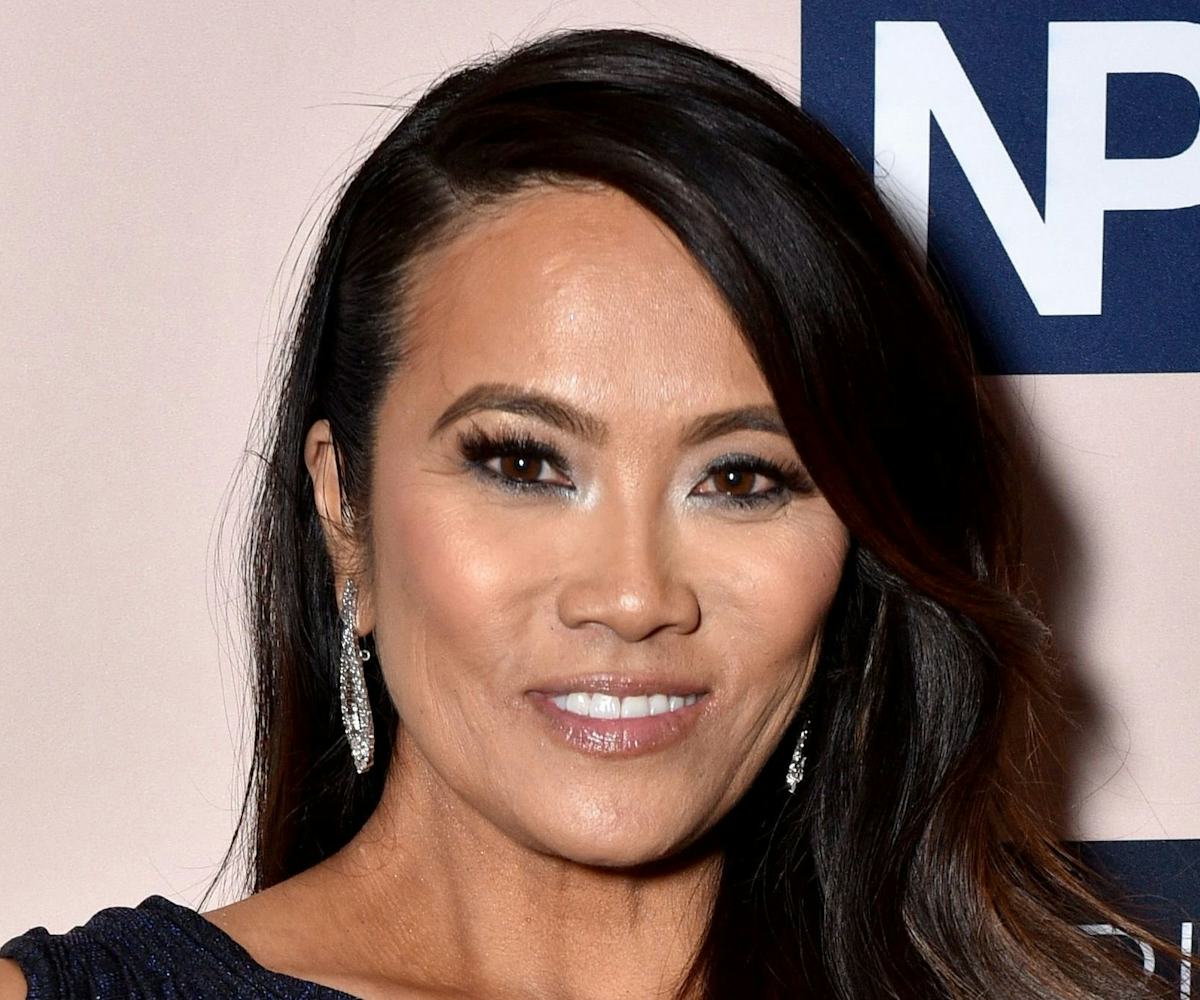 Image courtesy of Shutterstock
Dr. Pimple Popper Is Promoting Pore Strips, And People Aren't Happy
Apparently they hate #sponcon
Sandra Lee, MD., better known as "Dr. Pimple Popper," is getting slammed for promoting Bioré Pore Strips in an Instagram post yesterday. The post with the caption "Who's ready for some super #blackhead harvests with @bioreus pore strips?! 🙋🏻♀️ It's truly proof you can see right on the strip!" sparked outrage from fans of the popular dermatologist.
Many viewed the post as Dr. Lee "selling out," and "disappointing," noting that she has a successful TV show on TLC, a YouTube channel, and her own practice. Commenters—some of whom are estheticians—also claimed that the strips actually make blackheads and clogged pores worse; others argued that the strips simply don't work.
A few cited her book Put Your Best Face Forward: The Ultimate Guide to Skincare from Acne to Anti-Aging as evidence that Dr. Lee has discouraged the use of pore strips in the past. One commenter—who claims to be a physician—points to page 75 in the book, where, according to them, Dr. Lee states that blackhead strips can make your nose look better temporarily, but can be harmful if used incorrectly. "Physicians like myself love you since you educate the laypeople so well about skin," the commenter shared. "I fear that misleading endorsements like this could erode your credibility."
Some users came to her defense, saying that she can post whatever she likes on her Instagram, and criticized "Instagram doctors" for telling her what is and isn't good for skin. "Don't let some 'fans' misjudge the years of education and hard work that is your knowledge," one commenter wrote. "At the end of the day, does it really impact your life what Dr. Lee does? Nope, didn't think so," wrote another.
Dr. Lee didn't shy away from interacting with comments, personally addressing the most popular posts. "I've never changed my mind and I always stand by what I say and willingly admit when I'm wrong," Dr. Lee shared.
I'm pretty shocked at the level of hate and misunderstanding about a product like this... Encouraging the clearance of a blocked pore with extractions, or pore strips, or salicylic acid or retinol does nothing but temporarily unblock the pore. This does not increase dilation of a pore nor does it increase the risk of bacterial infection. Sorry to incite so much anger, this was not the intent of this post. It was just to show an at-home option for people who hate their blackheads on their nose and want a simple way to minimize them.
See the post, below.
We reached out to Dr. Lee at time of publishing, and have yet to receive a response.