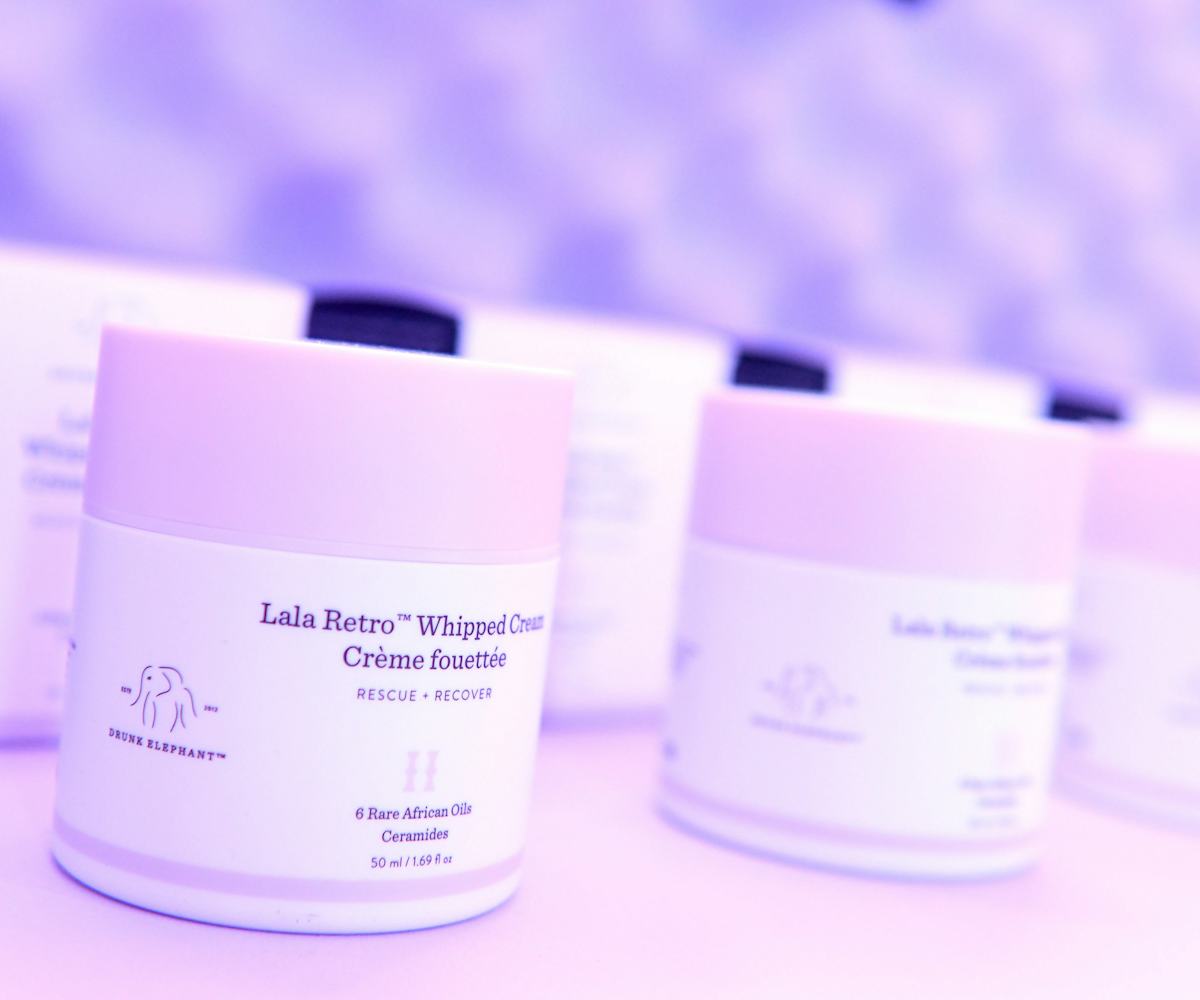 Photo by Craig Barritt/Getty Images for Drunk Elephant
Drunk Elephant Hair Care Is Coming, And It's Bound To Be As Iconic As Babyfacial
The line is a collaboration with celebrity hairstylist Chris McMillan
After brightening up your bathroom counters with fluorescent packaged skincare, Drunk Elephant is coming for your hair. Since its launch, the famed beauty brand has earned rave reviews for its line of clean products intended to alleviate your every skincare woe. While Instagram users have been more than thrilled to share bathroom shelves stocked with the colorful products, hairstylist Chris McMillan announced he's collaborated with the brand on a line of haircare items.
Sharing the first peek of the products on Feb. 14, McMillan confirmed that he was finally ready to reveal a long held secret. "Today is the day I can actually share how excited I am about this over 2 year project I've been working on. Will be available March 1 in @sephora@chrismcmillanthesalon@spacenkusa@meccamaxima@cultbeauty," he wrote on Instagram. "I am so proud and in love with this product and I know you will be too. HEALTHY SCALP HEALTHY HAIR. It's as simple as that. Makes sense to collaborate with a skincare line to seamlessly head (no pun intended) to hair."
In keeping with the Drunk Elephant color scheme, hair items come packaged in white bottles with neon-colored tops. Look closely at the 'gram and you'll get a peek at some of the incoming products, including a T.L.C. Happi Scalp Scrub, Wild Marula Tangle Spray, Cocomino Cleansing Shampoo, Cocomino Glossing Shampoo and Cocomino Marula Cream Conditioner.
The announcement doesn't include any details on possible pricing, but Drunk Elephant's skincare items retail anywhere from $18 to $90. In addition to singular items, the company does have a mini sampler of its must-haves, which hopefully means it might unveil a similar offering for its haircare line.
Even though fans will have to wait a few more weeks to get their tresses on the new goodies, there was plenty of premature excitement on Instagram. "OMG I CANT WAIT TO TRY," one person noted. While another Instagram follower wrote, "Best news ever."
Below, get a first peek at the products before they arrive on March 1.