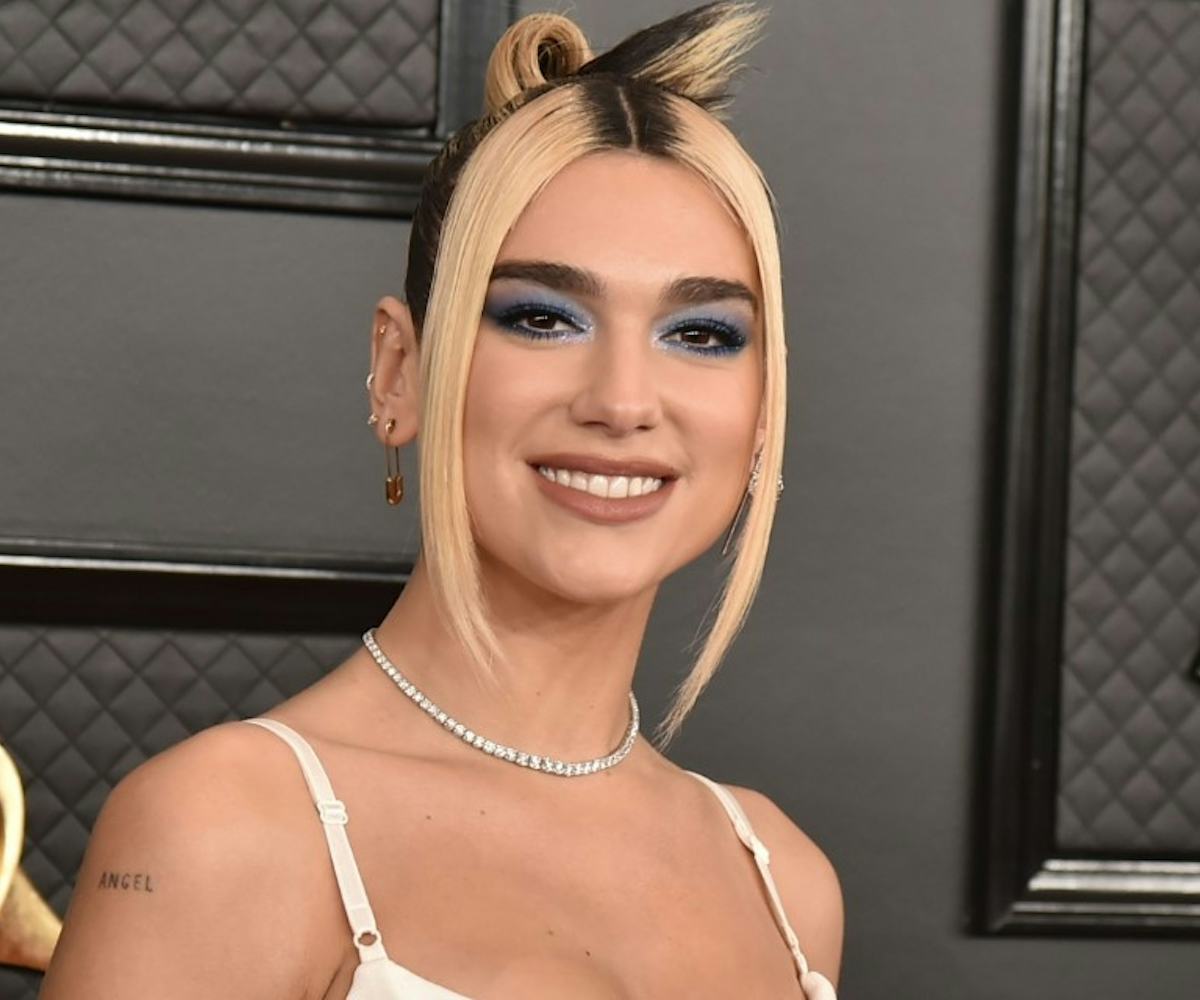 Photo by David Crotty/Patrick McMullan via Getty Images
Dua Lipa Shows Off Her New Accidental Bangs
Bleach breakage has never looked so cool
It was revealed last Thursday that Dua Lipa has a new hairstyle, whether it was intentional or not. The singer showed off some fresh bangs on her Instagram Stories, but not without a caveat.
"PSA: This is not a haircut," she wrote. "It's bleach breakages, but I'm runnin' with it."
Lipa has been sporting her throwback hair color — dark brown on the bottom, bleach blonde on the top — since October of last year. Naturally, the bleach has taken its toll over the past five months.
Despite the potential hazards of two-toned hair, Lipa's colorist Nicola Clarke insists it's a trend that won't go away anytime soon.
"There's definitely a trend toward two-tone hair. It's similar to the transformation the team and I recently did on Dua Lipa — the front strands are lighter/blonder, and the back of the hair is much darker," she told W back in November. "It's a trend that can be made as extreme or subtle as you want and still have impact."
Clarke, however, also encourages her clients to get frequent treatments on their hair whenever they're coloring it to keep it as healthy as possible.
"I always recommend treatments when in the salon as they can have a huge impact on the hair's texture and condition."
Still, you never know when you'll end up with unexpected bangs. See more of Dua Lipa's new look, below.