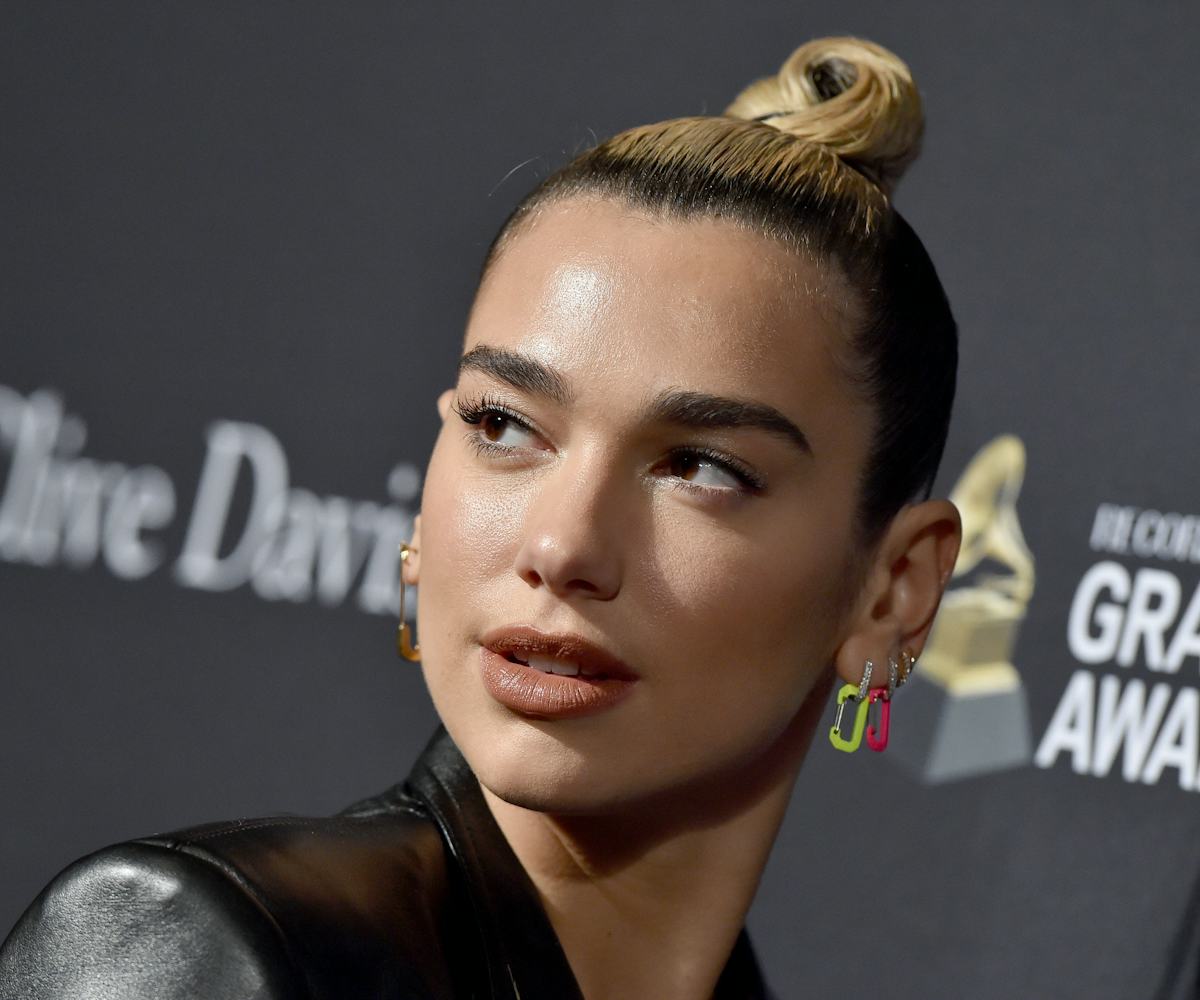 Photo by Axelle/Bauer-Griffin/FilmMagic
Dua Lipa's Latest Manicure Brings Together Two Major Nail Trends
From her wardrobe to her music, Dua Lipa has always found a way to put her spin on a current trend. For her latest moment of style originality, the singer shared her colorful take on a popular nail art trend. As the beauty world continues to embrace nails adorned in flames, Dua Lipa's latest manicure gave it a rainbow-hued twist.
On Monday, Feb. 3, the "Don't Stop Now" singer shared a glance at her "fired up for February" manicure. The look, painted by nail artist Michelle Humphrey, featured multicolor flames including pinky nails swatched in a deep pink and blue flame and middle finger nails covered in a purple and yellow fire. As Humphrey detailed on Instagram, she completed the look using products from Bio Sculpture and Navy Professional.
Throughout her career, Dua has been known to frequently change up her look, making everything from bangs to power suits feel fresh. And when it comes to her manicures, she appears to be just as willing to experiment, sharing memorable manicures that included manifestation nails and neon-colored nails that were the focus of a mirror selfie. In October, she even took things up a level in the adorable department, sharing photos of a matching manicure she got with reported boyfriend Anwar Hadid.
When it comes to nail art possibly inspired by a Jonas Brothers track, Dua Lipa is hardly the first celeb to try out the style. Flame nail art started popping up on Instagram feeds over the summer, and celebs including Demi Lovato and Kylie Jenner previously sported their version of the trend. For their respective looks, Lovato and Dua chose bold and bright coloring for their flames, while Jenner wore a softer shade of blue.
Check out Dua Lipa's colorful take on the flame manicure trend, below.