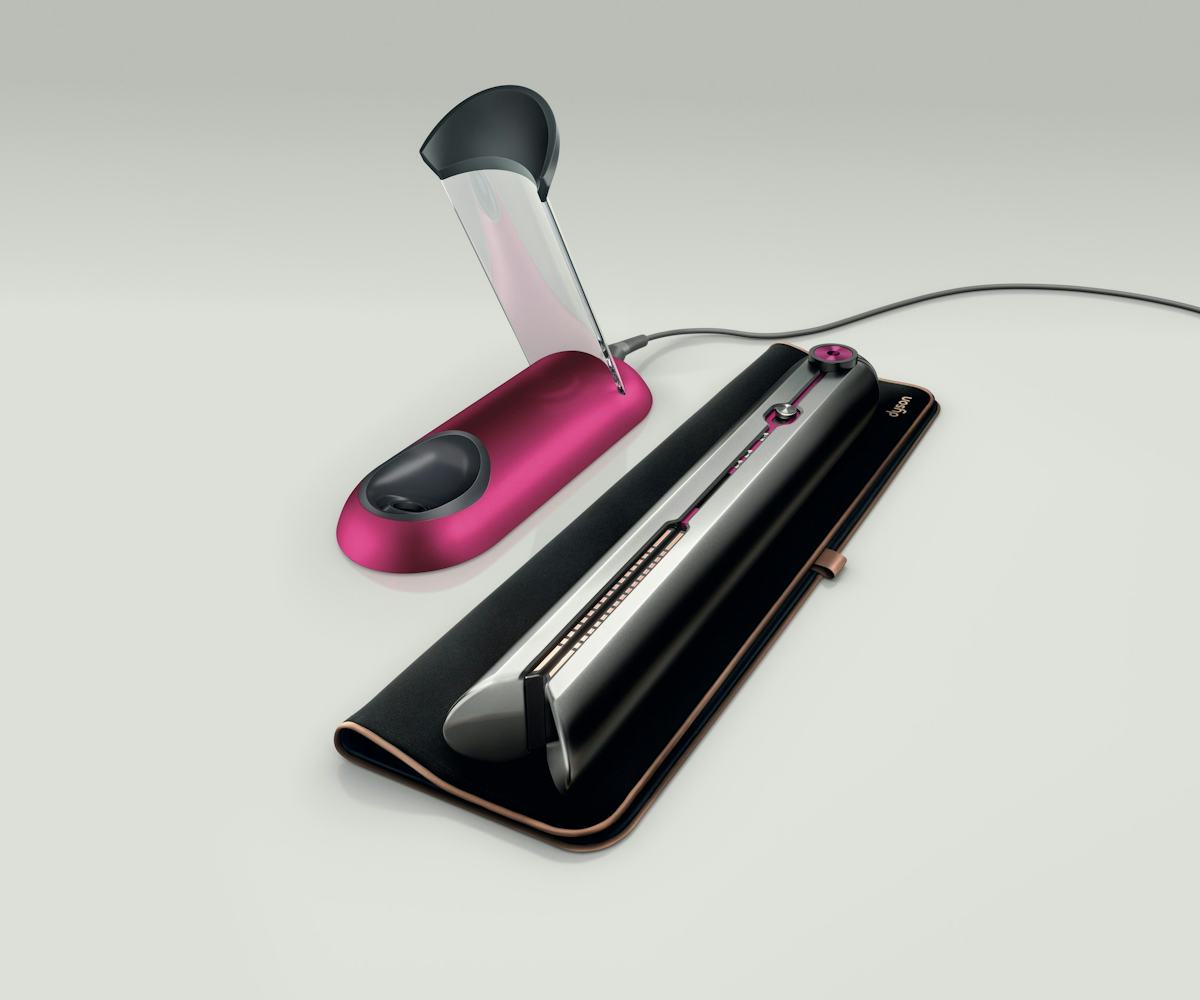 Image Courtesy of Dyson
Dyson's New Straightener Is Bound To Be Just As Iconic As Its Hair Dryer
The $499 product utilizes special plate technology to protect your hair
Achieving pin straight hair for those not born with the texture usually requires relying on heated tools, that often cause hair damage. Thankfully, the brains behind a once viral hairdryer have created a straightener that reportedly comes without the woes associated with frequent heat tools. On March 10, Dyson announced its Corrale hair straightener, retailing for a cool $499.
Unlike traditional flatirons, the Dyson Corrale relies on flexing plates that gather the hair and feed it into the straightener. The plates reportedly give you a better handle on the straightening process, applying tension more evenly throughout the hair as you straighten. Technical hair jargon aside, the plates basically mean that you won't be forced to hit the same sections again, because all that you want straightened will get hit on first go. Plus, because you have better control, the straightener enables you to use a lower temperature to get results.
Along with its advanced straightening technology, the Corrale comes with three temperature settings, can be used with a cord or without, and it's suitable for all hair types. According to a question and answer session posted on the Dyson Hair Instagram Story, even curly hair will see results. However, as the brand noted in the comments of one post, you could also use the straightener to create other styles, including waves.
News of the Corrale comes after the brand previously released its Supersonic Hair dryer and its Airwrap styler. Below, Dyson shares further details in a video depiction of the product.