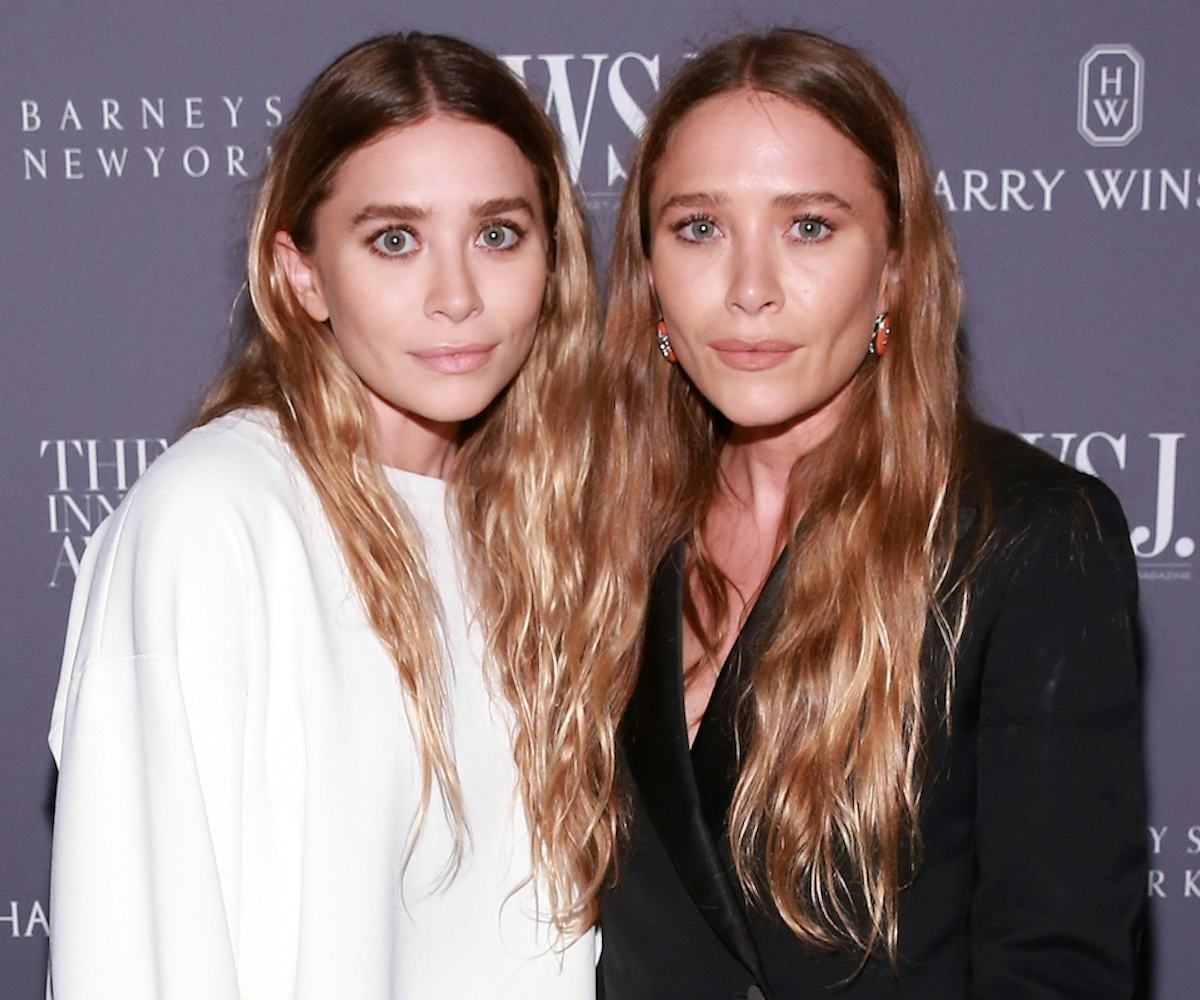 Photo by Bennett Raglin/Getty Images
The Olsen Twins Are Heading To A Kohl's Near You
Well, the designer siblings' former contemporary label Elizabeth and James is
We're all in for a real treat come this holiday season. Elizabeth and James, the contemporary brand founded by Mary-Kate and Ashley Olsen back in 2007, is about to have a new home...Exclusively at Kohl's.
Yes, you read that correctly. The Olsen twins' former apparel and accessories line (which reportedly shipped its last collection in Fall 2018), is about to become way more affordable. According to WWD, a new iteration of Elizabeth and James will be sold exclusively through Kohl's, and is meant to target the millennial customer between the ages of 25 and 35, "as well as up and down from there." It will focus on empowering women and the idea of the "girl boss." The line will launch with apparel, accessories, and will also be entering enter the beauty sphere, though the story notes that the fragrance will continue to be sold "at upscale retailers."
"Our vision for Elizabeth and James is to deliver a lifestyle brand that offers women access to premium fashion at an affordable price without sacrificing quality and fit,"Mary-Kate told WWD. "Kohl's is the right partner to take our brand into a new era, while staying true to the high-quality, fashion-forward designs that our loyal brand enthusiasts expect from us. Leveraging Kohl's extensive store network and digital platform will also allow us to reach a much larger audience than we have in the past and for this we are particularly excited."
Considering the Elizabeth and James brand once boasted $475 mini dresses and $575 faux fur bomber jackets from its final Fall 2018 collection (The duo's runway label, The Row, also produces pieces such as $3,095 cardigans and $490 leggings), accessibility is not something we'd ever associate with the Olsens. Truly, we never saw this coming.
While we don't have much more information at this time, you can get a sneak peek at some sketches on WWD, and we must say, it's looking pretty cute. Come the 2019 holiday season, we'll be able to shop all of the goods at the majority of Kohl's' 1,150 stores and on kohls.com.