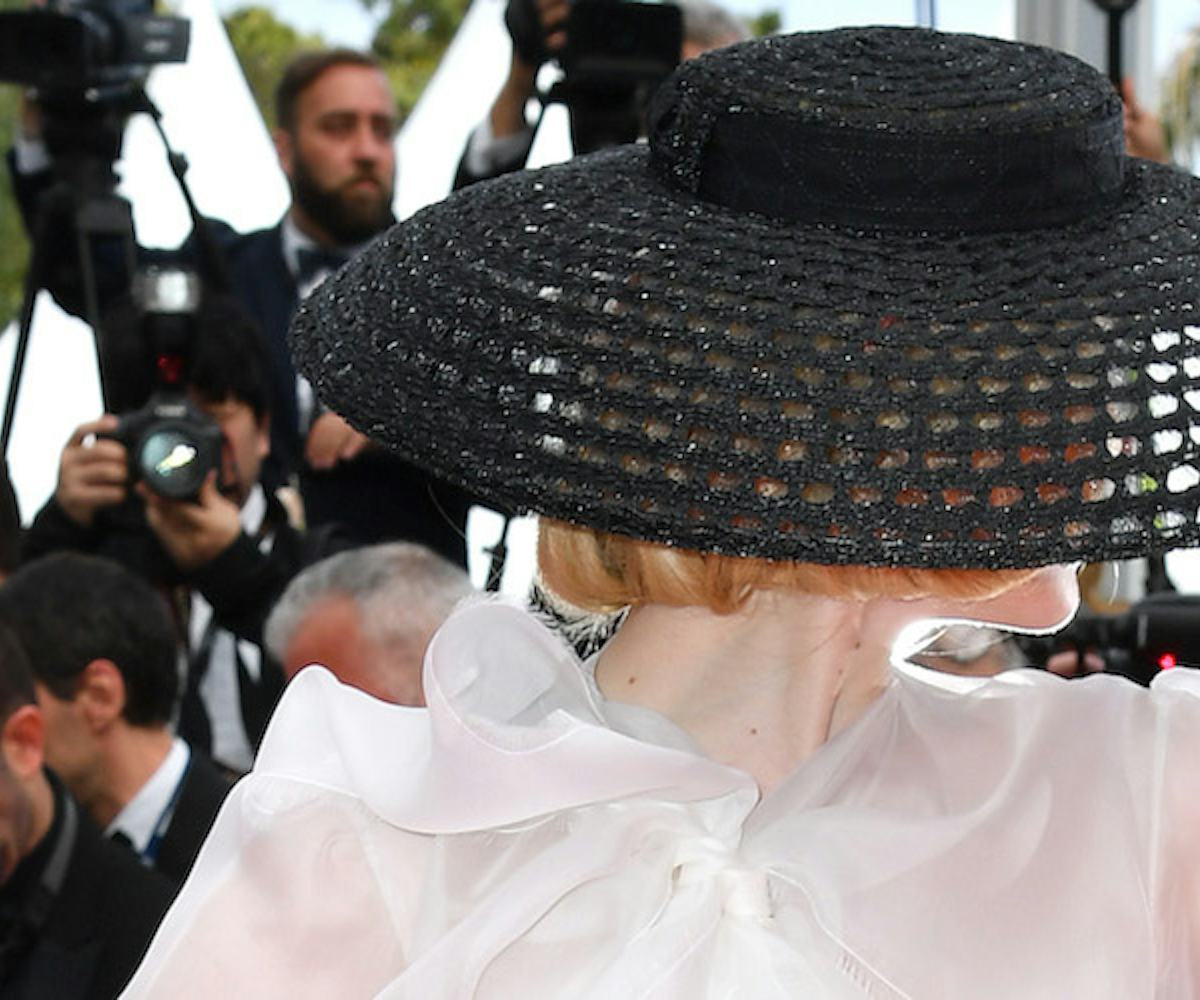 Photo by Pascal Le Segretain/Getty Images
Elle Fanning Is A '50s Fashion Icon At A Cannes Premiere
In a custom Christian Dior Couture look, no less
Good afternoon to Elle Fanning at the Cannes screening of Once Upon A Time In Hollywood, and literally no one else.
Fanning, who has always been one to blow us away on the red carpet, especially during Cannes season, may have just topped all of her red carpet looks past. At the screening for the upcoming Quentin Tarantino film earlier this afternoon, the actress wore a custom Christian Dior Couture look. And, well, it was absolutely glorious.
Fanning, post-fainting after wearing a tight dress to another Cannes event, tucked a sheer, billowing pussy bow blouse into a tulle, calf-length full skirt, and accented the look with a black raffia '50s-style hat and strappy black pumps. Underneath, she donned a nude corset by Agent Provocateur. She wore diamonds by Chopard to top it all off.
The Dior look, which was designed by the brand's current creative director Maria Grazia Chiuri, paid homage to the iconic designs of Christian Dior himself. In 1947, he debuted The New Look through his Corelle collection—a total departure from the boxier looks of the World War II era, featuring cinched waists, voluminous skirts, padded hips, and soft shoulders—that dominated fashion well into the '50s.
If there's anyone who could bring The New Look into 2019, it's Fanning.