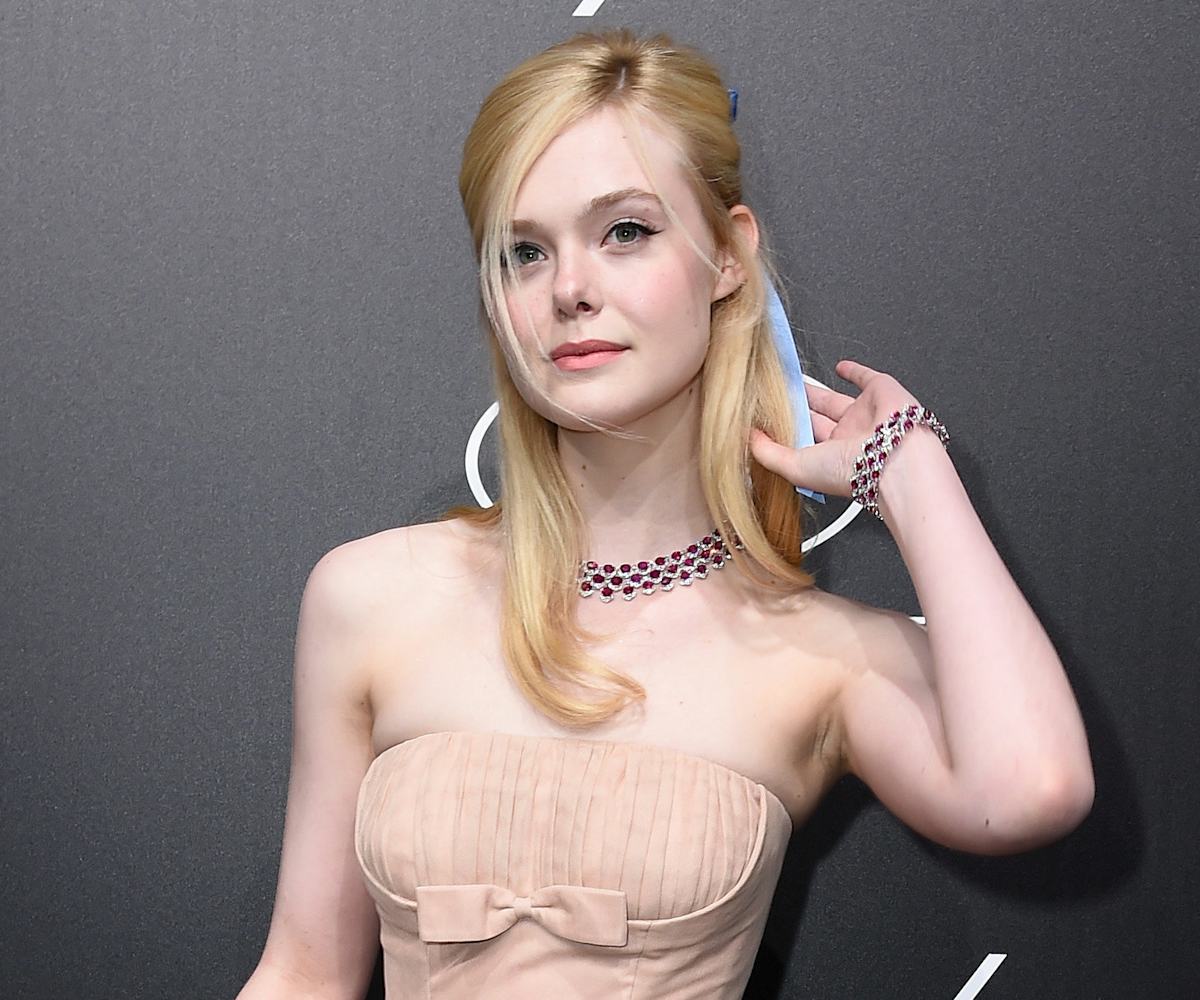 Photo by Pascal Le Segretain/Getty Images for Chopard
Elle Fanning Says She Fainted At Cannes Because Her Dress Was Too Tight
And it was that #timeofthemonth
Elle Fanning fainted during a dinner party at this year's Cannes Film Festival because, apparently, her dress was too tight.
Per Variety, Fanning was a guest at the Chopard Trophee dinner where she collapsed off of her chair. Her sister, fellow actress Dakota Fanning, was also attending the event and rushed to help her before the two were taken away by security.
The actress addressed the situation in an Instagram post, where she flashed a thumbs-up in a photo captioned, "Oops, had a fainting spell tonight in my 1950's Prada prom dress but it's all good!!" She also included hashtags #DressTooTight and #TimeOfTheMonth, likely alluding to the wooziness that sometimes comes from being on your period.
Actress January Jones commented on the post, joking, "Where's your smelling salts when you need em??" to which Fanning responded with, "Amen":
The sheer, nude dress that Fanning was photographed in prior to the incident has a corset detail, which likely contributed to the tight fit.
Want more stories like this? Sign up for our newsletter.