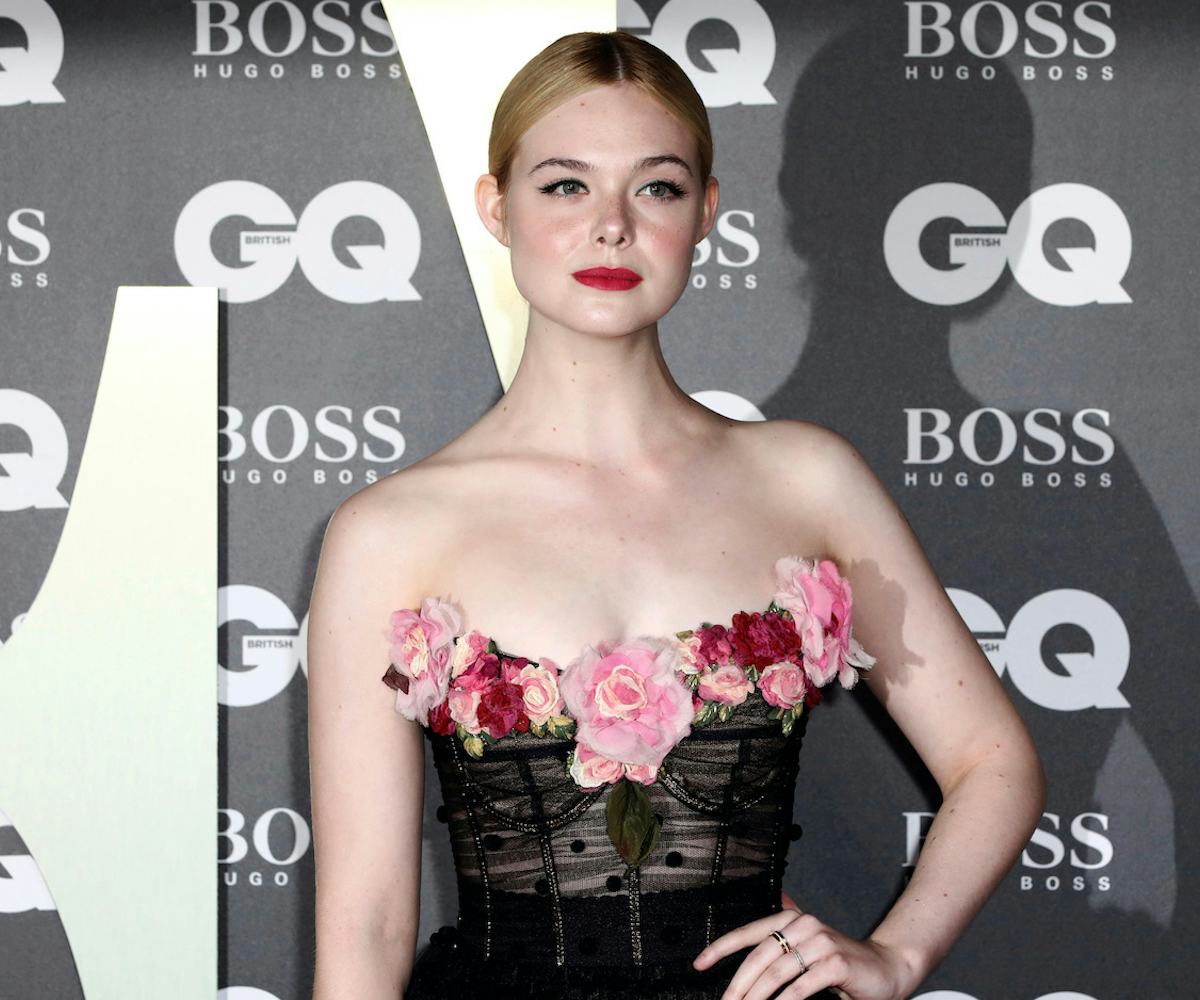 Photo via Grant Pollard/Invision/AP/Shutterstock
Elle Fanning Channeled 'Midsommar' In This Floral Dress
Watch out, subpar boyfriends
It may be September now, but Elle Fanning would like to be retroactively considered for the title of Midsommar's May Queen. The actress stepped out in a lacy floral dress last night that had me thinking that, were it summer, she would be on a plane to Sweden.
Fanning attended the GQ Men of the Year awards in London, where she dressed in a floor-length polka-dotted lace dress with a bustier detail by Dolce & Gabbana. Embroidered on the skirt were dozens of pink flowers, and a bouquet hugged the top of the bustier.
She completed the look with a deep pink lip. Of course, in the film, the Swedish cult members were dressed in all white, so this dress wouldn't quite fit with the aesthetic. Maybe she could be a Winter Queen? Or a May Queen in mourning? I only wish she'd been wearing a flower crown with the look, but I guess that would be too on-the-nose.