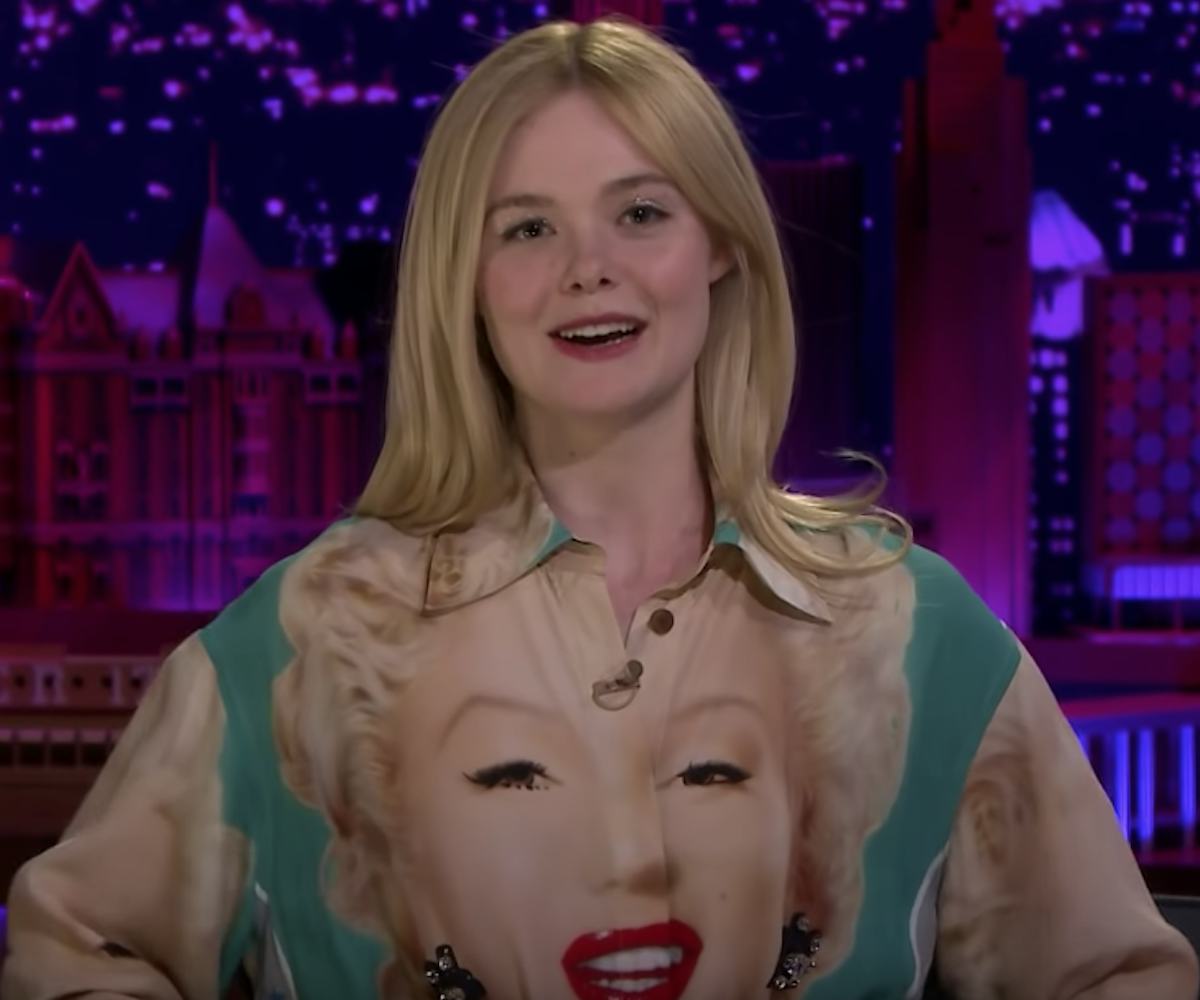 Screenshot via YouTube
Leave It To Elle Fanning To Pull Off A Marilyn Monroe-Print Outfit With Dad Sneakers
Elle Fanning is continuing to live up to the title we gave her, as one of the most stylish sisters of the year, during the press tour for her film Teen Spirit. Her latest look is a printed shirt and skirt printed with Marilyn Monroe's face, which she wore for her interview on The Tonight Show Starring Jimmy Fallon.
The look, which would definitely make Andy Warhol proud, is from Spanish fashion house LOEWE and was pulled from its Pre-Fall 2019 collection. Both pieces have the same print on them, and provide just the right amount of bombshell vibes.
Fanning also emulated Monroe in her beauty look. She wore a red lipstick much like Monroe's signature shade, which she's also wearing in the print. And, though her hair wasn't pin curled and bobbed, her straight blonde locks were voluminous enough to compete with the icon's.
Even better, she was photographed on her way to Fallon's studio wearing the outfit with a pair of dad sneakers, which we like just as much as the black heels that she wore during her interview. If this is her just preparing for this year's camp-themed Met Gala, we can't wait to see what's to come in May.