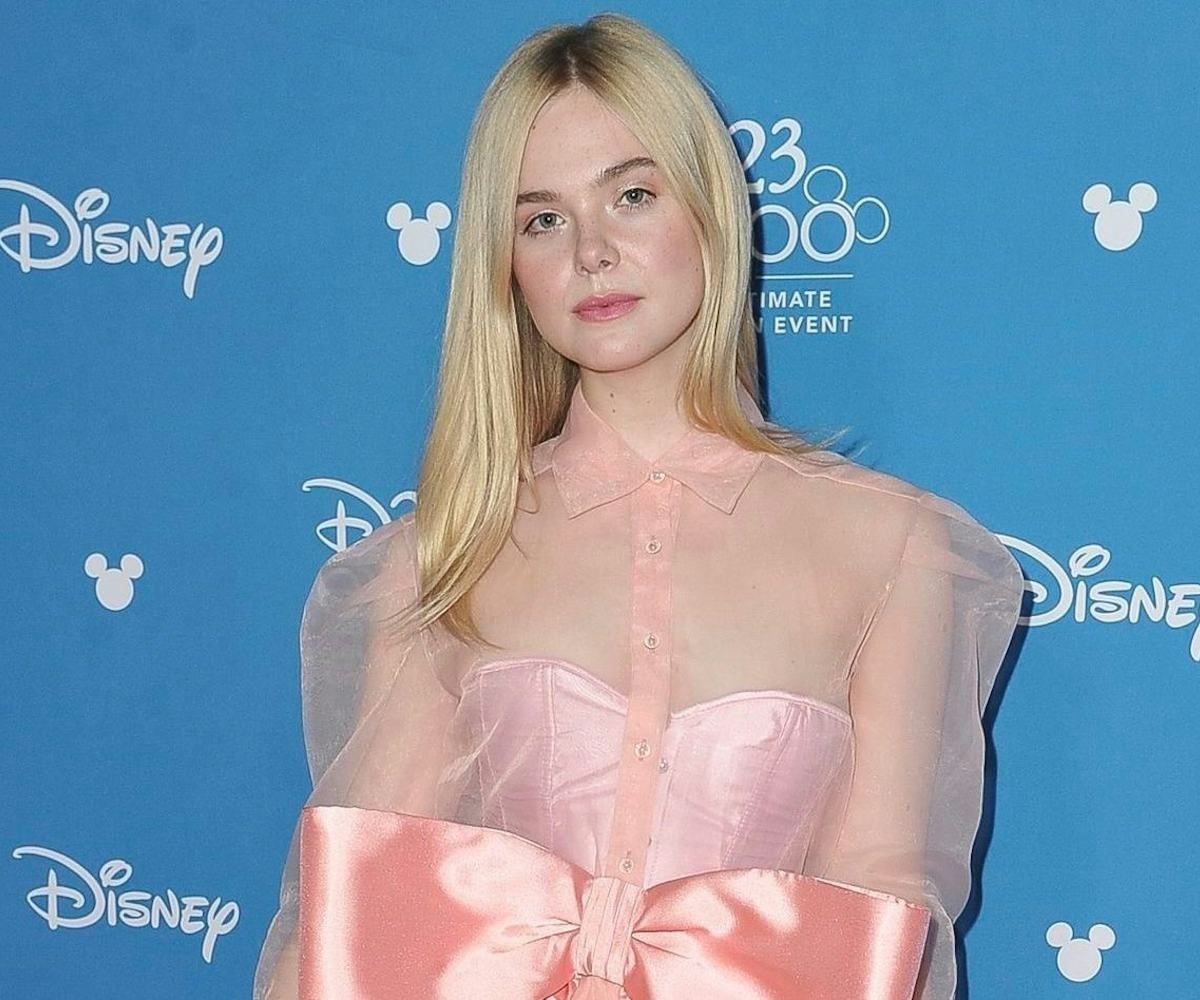 Photo courtesy of Richard Shotwell/Invision/AP/Shutterstock
Elle Fanning's Monochrome Pink Look Held Almost Too Many Trends To Count
Elle Fanning is proving to be one of the best-dressedcelebrities on the red carpet right now. To keep this streak going, she wore a monochrome pink look over the weekend that somehow included pretty much every current trend.
Fanning showed up to the D23 Expo this weekend to promote Maleficent: Mistress of Evilwearing a sheer dress with a huge bow hugging her waist. The dress was made by Maison Kimhekim, which is known for its oversized bows, and gave off Marie from The Aristocats vibes. On the top, the dress looks like a button-down shirt with perfectly puffed sleeves and a corset visible underneath. Below the bow, sheer fabric flowed in layers down to her ankles. I'm honestly so impressed that this outfit held so many trends. Menswear, sheer, ruffles, corsets, and puffy sleeves? No one else could ever.
Of course, the fact that the entire outfit was monochrome was another trend in itself. Pale pink shoes and a low-key makeup look with lots of blush and pink lipstick finished off her look.
See it, below.