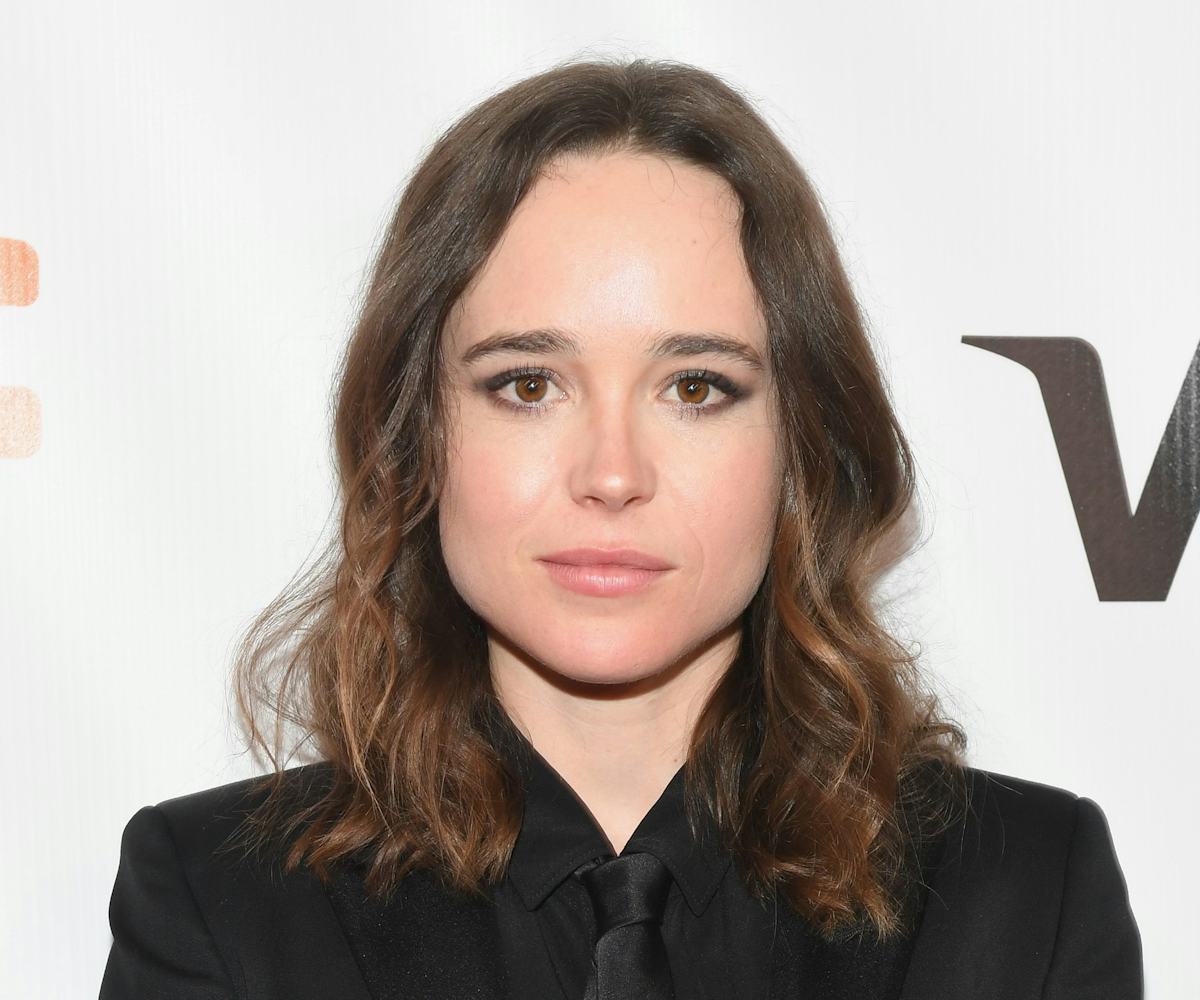 Photo by Sonia Recchia/Getty Images
Ellen Page Says Trump Administration's Harmful Rhetoric "Needs To Fucking Stop"
In an emotional speech following the racist, homophobic attack on Jussie Smollett
In an interview with Stephen Colbert on the Late Show on Thursday night, actress and Gaycation host Ellen Page gave an emotional speech about the Trump administration's harmful rhetoric, saying that their "hate" leads directly to attacks like that which happened to Empire's Jussie Smollett this week.
Page spoke about the fact that the news media often frames issues that have one logical side as a "debate," pointing to the way that global warming is discussed. She then called out the fact that the media is similarly saying that it's up for debate whether the attack on Smollett was a hate crime, even though the attackers used racist and homophobic slurs during it.
She then honed in on the impact that hateful rhetoric that the Trump administration uses when referring to minorities, specifically the LGBTQ community, has. In talking about the homophobic policies that now-Vice President Mike Pence tried to enact when he was the governor of Indiana, she got visibly upset. "The vice president of America wishes I didn't have that love with my wife [Emma Portner]," she said. "He wanted to ban that in Indiana."
Page urged the audience to "connect the dots" between hateful speech and attacks like the one Smollett had endured. "This is what happens," she said. "If you are in a position of power and you hate people, and you want to cause suffering to them... you go through the trouble, you spend your career trying to cause suffering, what do you think is going to happen? Kids are going to be abused, and they're going to kill themselves and people are going to be beaten on the street."
She also brought up the fact that Gaycation, in which she explores the LGBTQ communities around the globe, has caused her to meet "the most marginalized people you could meet," and noted that she is "lucky to have the time and the privilege to say this."
She ended by saying what we've all been thinking since Trump was elected: "This needs to fucking stop."
Watch her full interview, below.