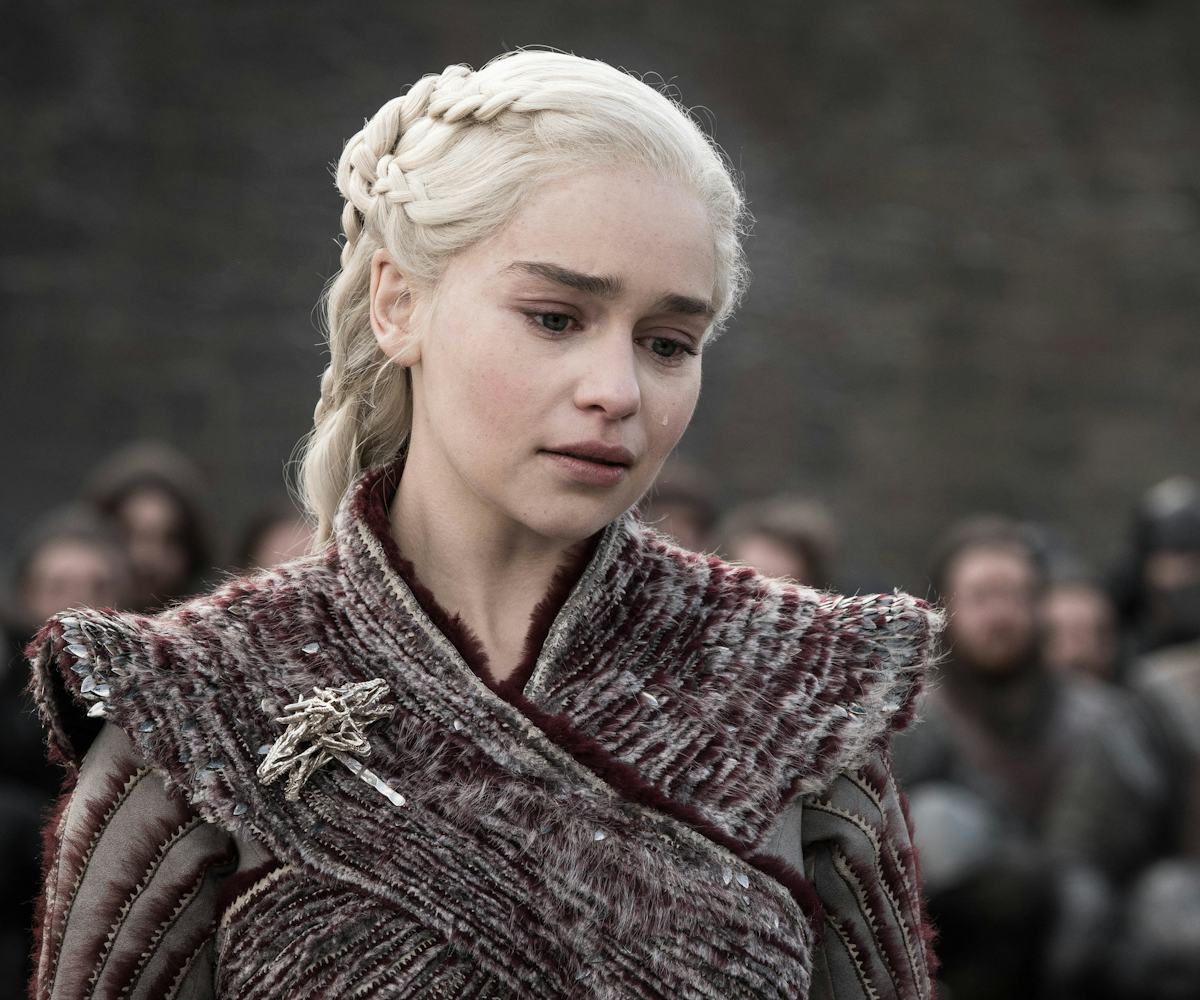 Photo courtesy of Helen Sloan/HBO
Emilia Clarke Bids Farewell To 'Game Of Thrones' With Emotional Instagram Tribute
"And now our watch has ended"
In a thoughtful tribute on Instagram, actress Emilia Clarke said goodbye to Game of Thrones, and her character, Daenerys Targaryen.
Clarke posted a gallery of photos including some group shots with the rest of the cast, as well as a closeup of Dany's intricately braided hair, and a still from the show. "Finding the words to write this post has left me overwhelmed with how much I want to say but how small words feel in comparison to what this show and Dany have meant to me," she wrote, continuing to say that "Game of Thrones has shaped me as a woman, as an actor, and as a human being."
"The mother of dragons chapter has taken up the whole of my adult life. This woman has taken up the whole of my heart," she wrote. "I've sweated in the blaze of dragon fire, shed many tears at those who left our family early, and wrung my brain dry trying to do Khaleesi and the masterful words, actions (and names) I was given, justice." She also gave a nod to her father, who died in 2016, saying that she wishes he was still alive "to see how far we've flown."
Clarke finished by thanking her fans, telling them that "without you there is no us... I owe you so much thanks, for your steady gaze at what we've made and what I've done with a character that was already in the hearts of many before I slipped on the platinum wig of dreams," she said. "And now our watch has ended."