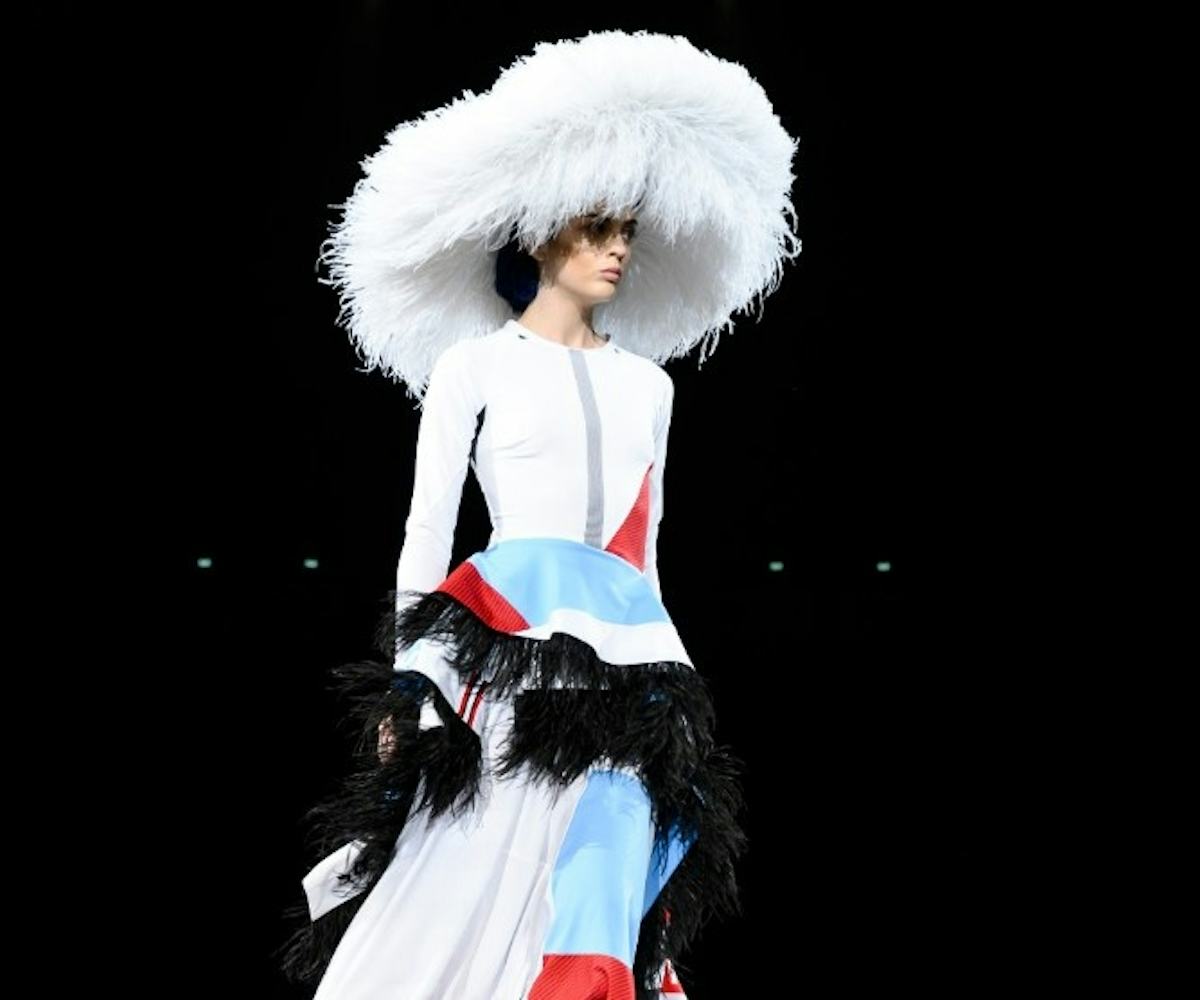 Photo by Peter White/Getty Images
This Emerging French Designer Will Create Emilio Pucci's Fall 2020 Collection
Koché's Christelle Kocher is the first to guest design for the Italian fashion house
Another interesting shakeup is upon us ahead of fashion month. Announced on Thursday, Emilio Pucci will have guest designers join the team to create its upcoming seasonal collections and interpret the Italian fashion house's vision in a whole new way. French designer Christelle Kocher, the creative director behind emerging label Koché, will be first up, and will debut the Fall 2020 collection of ready-to-wear clothing and accessories during Milan Fashion Week on February 20.
Pucci released a statement to WWD, acknowledging Kocher's "couture know-how, streetwear attitude and youth culture energy" and teased a "unique and joyful interpretation" in the upcoming collection.
Chairman and chief executive officer of LVMH Fashion Group, Sidney Toledano, also spoke about the decision to invite up-and-coming designers to the Pucci family, stressing the house's hope to bring a more modern perspective to the brand. "It has to be fresh, it has to be new," he said. "We give them some freedom and they give us their own vision."
We think Kocher is a solid choice for this new endeavor: She was an LVMH prize finalist back in 2016, known for her decidedly non-French take on Parisian streetwear and couture. Plus, in 2019, she proved this even further, by winning that year's ANDAM Prize (a whopping $280,000) and garnering a Nike collaboration that was revealed during Paris Fashion Week and .
In an interview from 2016, Kocher spoke about her unique take on fashion with Numéro: "I've lived in Italy, in Antwerp, in London, I've spent a lot of time in New York when I was working for Bottega Veneta, and my perspective has long since gone beyond any Franco-French boundaries," she said. "As for my vision of Paris, I express it through the shows I present in places that embody the coming together of several social groups: the Halles shopping centre, the Prado. They're events open to passers-by, I like the idea of them being democratic, electric and fun."