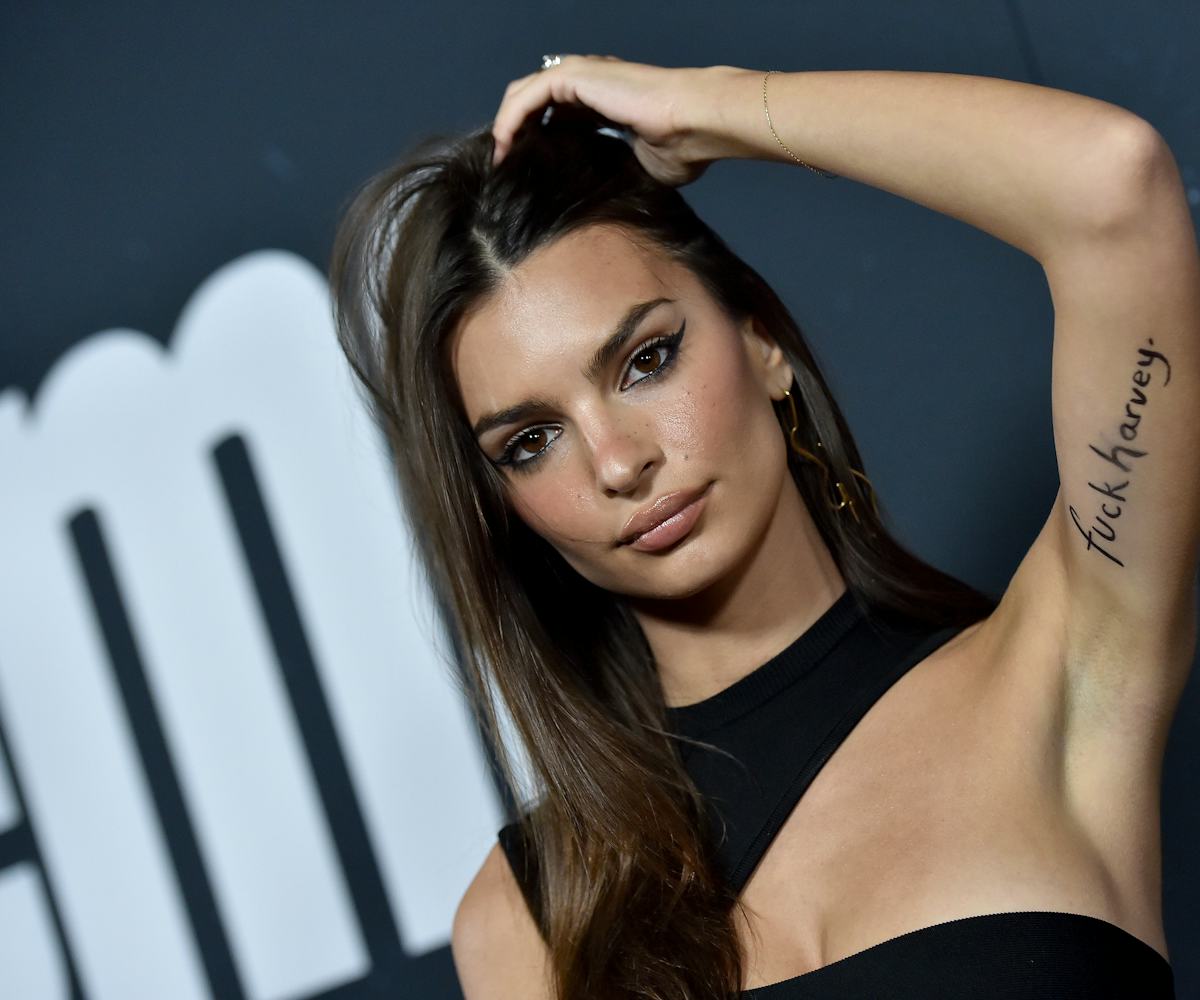 Photo by Getty
Emily Ratajkowski Wrote "F*ck Harvey" On Her Arm At 'Uncut Gems' Premiere
Emily Ratajkowski had a strong statement for disgraced producer Harvey Weinstein at the Hollywood premiere of Uncut Gems on Wednesday night. Walking the red carpet, the model and actress raised her bare arm as she posed for pictures to reveal the phrase "f*ck harvey" scrawled in black ink.
On Wednesday, The New York Timesreported that Weinstein and his now-bankrupt film studio reached a potential $25 million settlement agreement with his dozens of accusers of alleged sexual misconduct. Weinstein has been embroiled in legal battles since 2017, when journalists Megan Twohey and Jodi Kantor broke the news in the Times of several decades worth of allegations against Weinstein, ranging from sexual harassment to rape. They report that the tentative $25 million settlement would allow Weinstein to walk away from nearly every open lawsuit without having to admit wrongdoing or pay out of his own pocket — a bittersweet end for accusers seeking justice, certainly. Weinstein's team has not yet commented on the news of this potential settlement.
Ratajkowski made her sentiments towards Weinstein loud and clear at the premiere, and also took to Instagram to share her feelings and support for survivors.
"Today Harvey Weinstein and his former studio made a $25 million deal with his victims," she wrote. "Weinstein, accused of offenses ranging from sexual harassment to rape, won't have to admit wrongdoing or pay his own money. #nojusticenopeace"