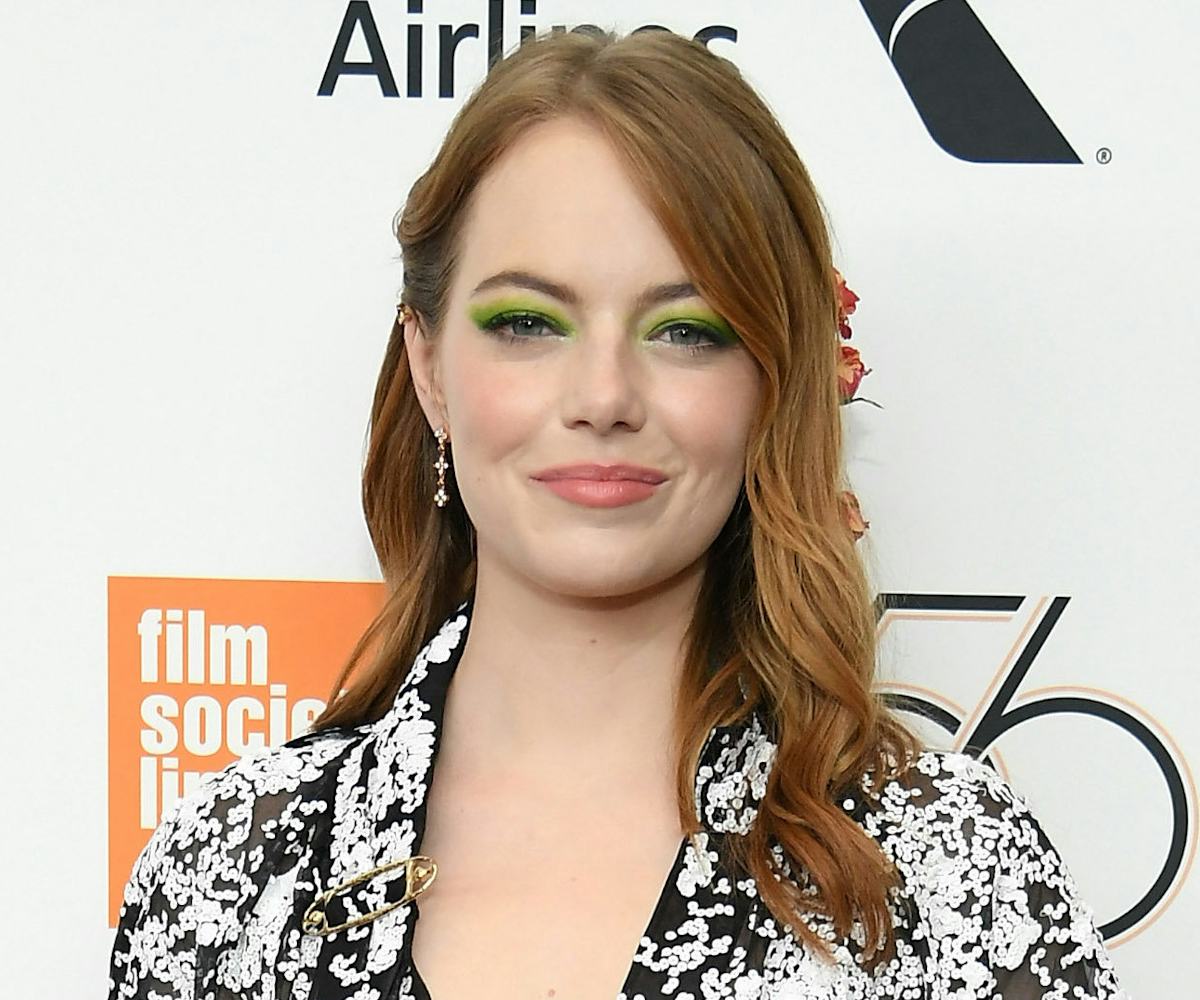 Photo by Dimitrios Kambouris/Getty Images
Emma Stone Will Play A Punk Cruella De Vil In '101 Dalmatians' Origin Story
I, Tonya director is set to spearhead Cruella
Emma Stone is set to star in her first Disney movie, a live-action film that will tell the origin story of 101 Dalmatians villain Cruella de Vil. The film, which will be aptly titled Cruella, is set to be spearheaded by I, Tonya director Craig Gillespie.
Though the cartoon classic took place in the 1950s/1960s, the new live-action version will be set in the 1980s. What's more, Stone's version of the villain is described as having a "punk vibe." Which sounds awesome, but we're not quite sure how any story could explain why someone would want to kill puppies. What kind of trauma must one have endured to end up hating dogs so much?
Personally, we're hoping to see a scene that shows us the exact moment that Cruella decided to take the plunge to dye her hair white-and-black. We're envisioning a rage-induced hair transformation that marks the beginning of her villainous ways.
There's no news on when the film will be released.