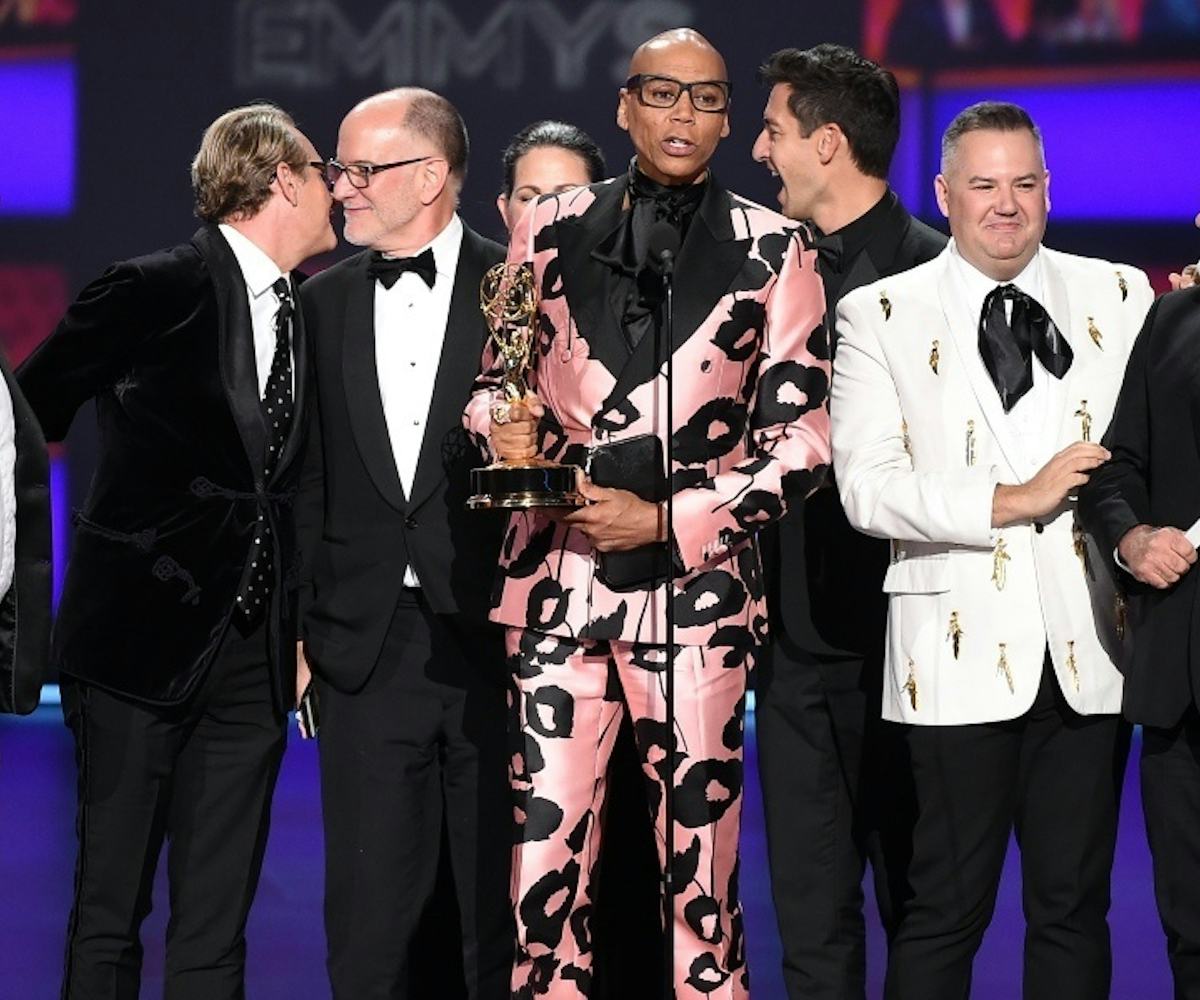 Photo by Frank Micelotta/Fox/Picturegroup/Shutterstock.
The Emmys Were So White And Too Boring
Actors, crews, and fans alike all seem to be in agreement that television is the innovative frontier of onscreen storytelling. Whereas film has rested its laurels on franchises and adaptations, television is telling unique, original stories that have time to marinate. Thanks to this wiggle room, television has also had the advantage of telling more diverse stories. Some of the best content representing people of color has found its home on the small screen. So why then, were this year's Emmys not only so white but also so boring that even the white people in the audience seemed to have glazed-over eyes by the time the ceremony was finished?
Only three Black people won Emmys last night. And the wins were exciting, because they were so deserved: Billy Porter made history and won his first-ever Emmy for Best Actor in a Drama Series thanks to his part in Pose. Jharrel Jerome took home a statue for his heartbreaking portrayal of Korey Wise, one of the now Exonerated Five, in Ava DuVernay's When They See Us. RuPaul accepted another Emmy for Drag Race, and he did so as a throng of white folks stood beaming behind him.
In fact, RuPaul's win was emblematic of the whole vibe of last night's Emmys, and the root of its problems: It was a celebration of all-white creative teams basking in the glory of making really white content. It's no surprise that there aren't more people of color represented onscreen when all the folks behind the camera are white. It doesn't seem like the Emmy voter pool looks much different. This Emmys set us back some years, prompting many to fall back on April Reign's #OscarsSoWhite in order to express their frustrations.
Adding insult to injury, the three-hour-long affair was not only lacking in melanin, but also in excitement. I didn't think it would matter that the award show decided to forgo a host this time around, but they really paid for it with a production that was absolutely boring. At one point, Lin Manuel-Miranda led a stage musical production that was just energetic enough to get the older crowd's toes tapping. And that was the highlight of the night. The whole thing was really that corny, and not even the Masked Singers who kept making appearances could save it. There was a point where the camera panned to the audience, and everyone looked like they were just holding their pee.
Ironically, the Emmys had an amazingly Black playlist that could be heard as winners went up to accept their awards. But while it was great to hear classics by Nina Simone and others, it was pretty deflating to listen to that while only three Black people won awards.
In the end, it felt clear that the Emmys were made for a specific Hollywood demographic: people old and white enough to only appreciate Black and Brown people when they're singing and dancing, but not acting, writing, directing, or otherwise shifting the culture. Next year, the Emmys need to pick a struggle: They can't be both exclusionary and dull, even as they seemingly try their hardest to be both.