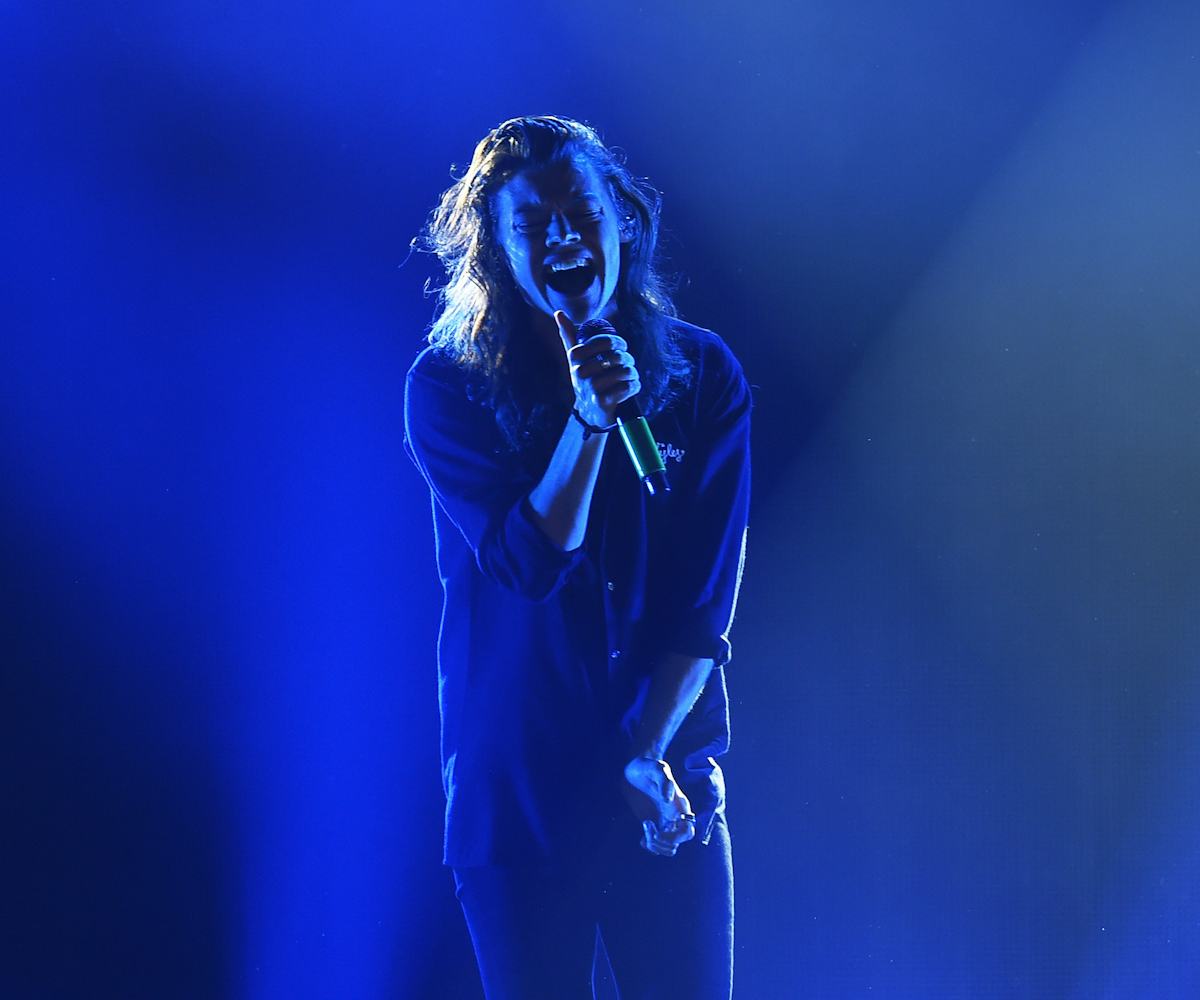 Photo by Kevin Winter/Getty Images
8@8: Your Morning Scoop
Harry Styles released his first solo track
Today is...
National Name Yourself Day!
News of the Day:
+ Harry Styles released his first solo track, "Sign of the Times," and it's pretty excellent. People are even wondering: Is Harry Styles the new David Bowie? It's a ballad but a super un-boy-band-ish ballad. Also, Father John Misty really likes it, so there's that.
+ Jay Z has made a major power play by removing all of his discography from Spotify and Apple Music. (All that's left is a few collaborations.) Now, you can only access his musical catalogue on Tidal.
+ Chance the Rapper's super-exclusive Magnificent Coloring World Festival 2 took place over the weekend in Chicago, and now there's chat that the mysterious event may be coming to Netflix. The festival was shrouded in mystery, and those with tickets had their phones confiscated so that nothing leaked. That said, Chance himself tweeted a little something that's keeping those Netflix rumors moving.
+ Disney might be going full Westworld. They just sent in a patent application for "a robot that will move and physically interact like an animated character." Kinda creepy, but wait, there's more. The robots will be "adapted for soft contact and/or interaction with a human." We're totally fine. Not nervous at all. Nope. 
+Selena Gomez and The Weeknd are officially an item! The Weeknd made it official on his Instagram over the weekend with a caption-less kiss. Pics or it didn't happen. 
Deal of the Day:
On April 20, Urban Decay is releasing a special-edition (and very limited) Jean-Michel Basquiat collection. The collection includes two eye palettes, a blush palette, three eye pencils, and three lipsticks all inspired by Basquiat's boundary-pushing, colorful, and avant-garde artwork. Today through April 17, the items will be available early at an underground retail space in New York's Union Square: The New Stand. The New Stand is extending their hours of operation to 8am to 8pm during this preview so make sure to mark your calendar!
Advice of the Day:
"Don't give up before you even try." —Lilly Singh
GIF of the Day: