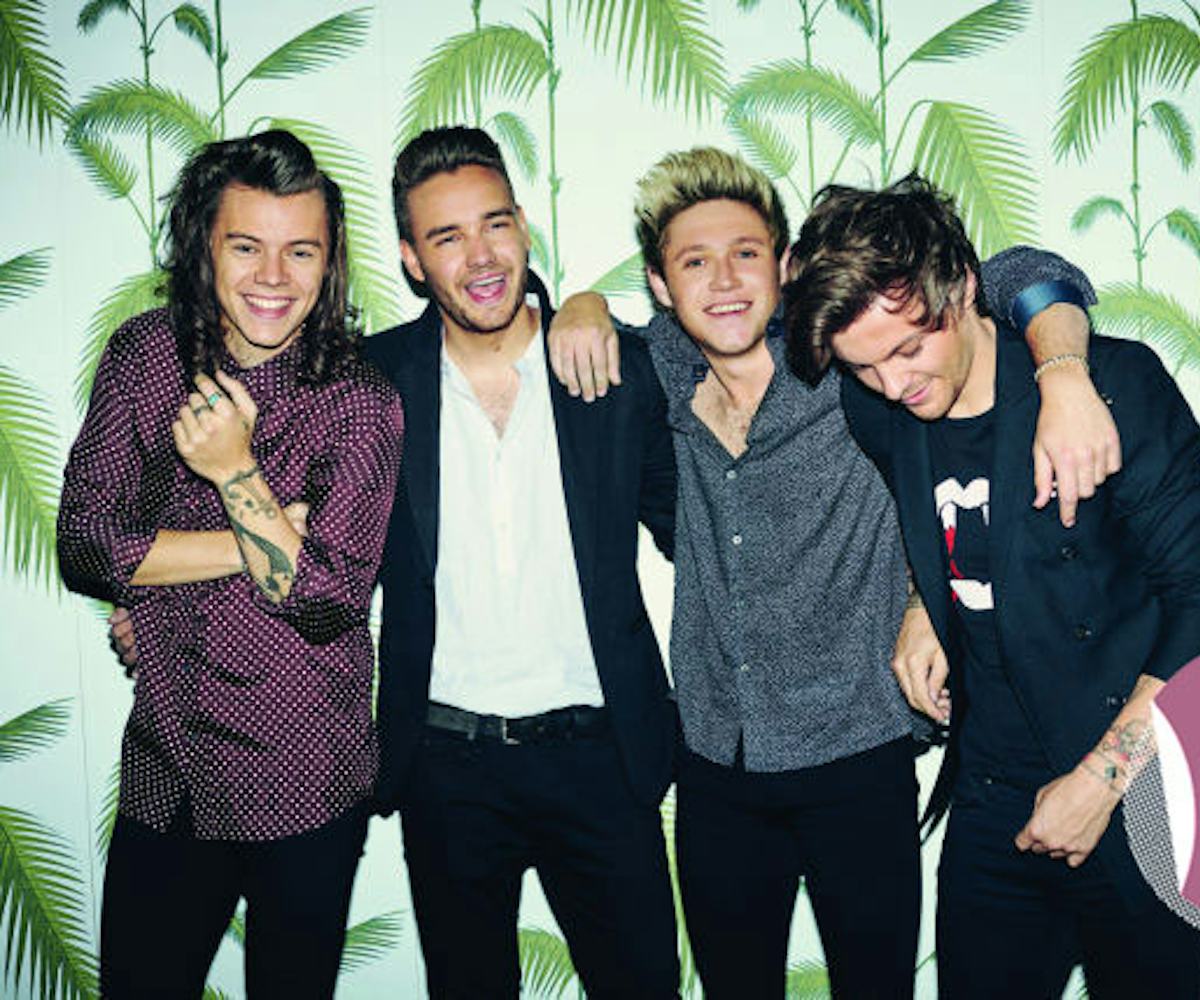 photo courtesy of one direction
8@8: your morning scoop
one direction finally addresses those baby rumors
Today is…
National Chocolate Chip Day—yum!
News of the Day:
+ Your favorite childhood candy is coming back in movie form. Thanks to Envision Media Arts, Pez Candy dispensers will join the ranks of Legos and have their own movie. 
+ Kim Kardashian and Kylie Jenner are officially the same person.
of their faces side-by-side, and the result is insane.
+ One Direction fans finally received that Baby Tommo news they'd been waiting for. Band member Liam Payne confirmed that Louis Tomlinson is expecting a child in a recent interview. 
+ You might want to rethink that grilled cheese for lunch. Kraft Heinz is recalling Kraft Singles due to plastic sticking to the cheese and causing choking.
+ Olivia Munn is the biggest badass who ever lived. Need proof? Look no further than this video of her killing it with her kicks:
Deal of the Day:
Topshop just added hundreds of lines to its summer sale. Go get 'em!
Quote of the Day:
"There are a lot of girls in pop. They have badass lyrics, but I feel like I'm the only person other than Rihanna and Nicki Minaj who isn't afraid to say, 'Try something on me and I'll fucking beat your ass.' There are people who can dress up and play the part, but their music doesn't say it." - Demi Lovato, in her interview with Cosmopolitan
Gif of the Day: