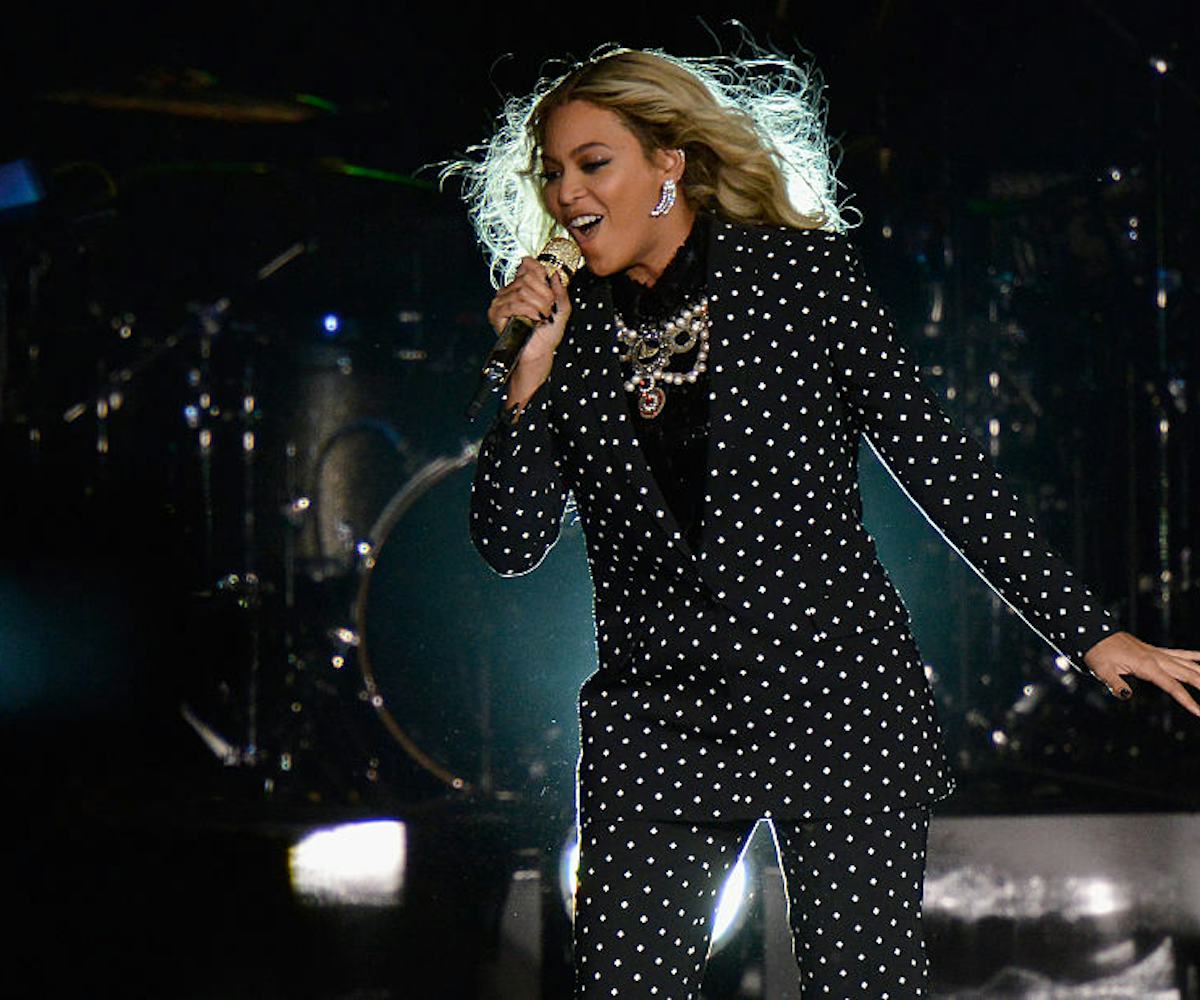 Photo by Duane Prokop/Getty Images
8@8: Your Morning Scoop
The NAACP Image Awards nominees have been announced…
Today is...
International Monkey Day!
News of the Day:
+ The nominations for the 48th annual NAACP Image Awards have just been released, and the Knowles sisters are making their parents proud. Beyoncé (who was nominated for Entertainer of the Year) and Solange racked up a combined 12 nominations. Other nominees include Kendrick Lamar, Chance the Rapper and Donald Glover. You can scroll through the full list of nominations here and catch the special on February 11. 
+ Ladies and gentlemen, your dream job has just arrived. A London-based language firm is now hiring an "emoji translator," for what may be the first position of its kind. The firm is in the market for someone to compile trend reports on the symbols and identify the varying cultural meanings that each emoji holds. If you think you've got what it takes to decode them all, you can apply here.
+ It looks like New York Fashion Week might be so last season, with Rebecca Minkoff being the next designer to move her show to L.A. next season. So far, she is joined by Tom Ford, Tommy Hilfiger, and Rachel Zoe, who will all be hitting the runway at The Grove come February. California dreamin', am I right?
+ If you needed another reason to avoid public restrooms at any cost, Oklahoma is giving you one more. Come next week, the State Board of Health will consider legislation that will force hospitals, nursing homes, restaurants, and public school to post pro-life signs. The anti-abortion group "Oklahomans for Life" requested the bill in an effort to reduce abortion rates and will cost businesses an estimated $2.3 million. Oof.
+ Noah Cyrus is no longer just Miley's little sister; she's her own force to be reckoned with. This month, Cyrus debuted on the Hot 100 with her first musical endeavor, in collaboration with Labrinth, entitled "Make Me (Cry)," a youthful but emotional number. Watch the duo perform an acoustic version of the single below, and be prepared to bust out the tissues. 
Deal of the Day:
If you haven't checked off everything—or anything, for that matter—on your holiday shopping list, don't sweat it, Catbird is here to save the day. When you spend over $100, which won't be difficult with the sweet-smelling candles and personalized jewelry, you'll receive free shipping.
Advice of the Day:
"If you learn something new every day, you can teach something new every day." —Martha Stewart