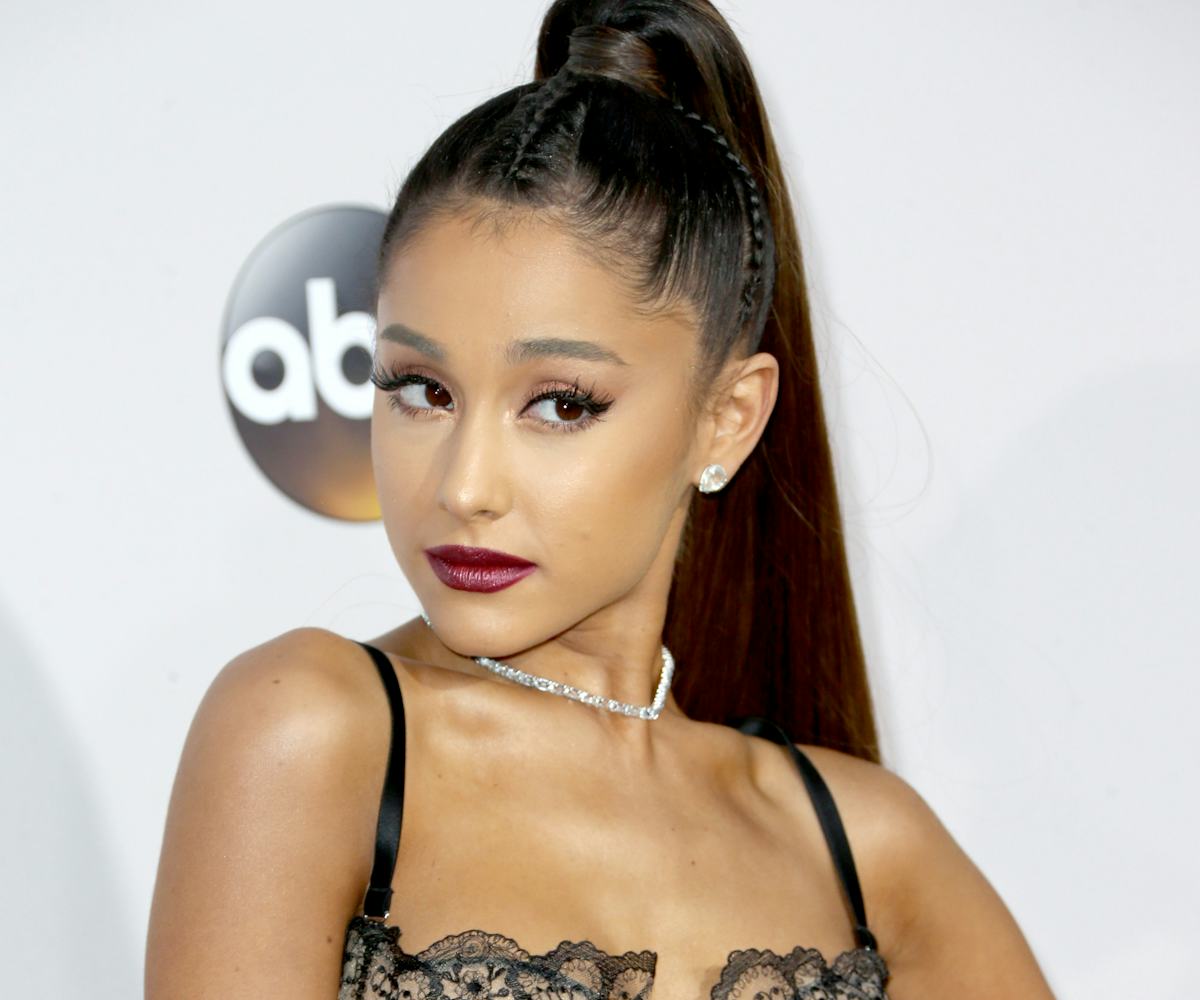 Photo by Frederick M. Brown/Getty Images
8@8: Your Morning Scoop
Ariana Grande has a new collab
Today is...
National Regifting Day!
News of the Day:
+ Ariana Grande is full of surprises! Remember that time when she randomly did a duet with Andrea Bocelli? She's back at it again, but this time, she's singing with the legend himself, Stevie Wonder, to single-handedly salvage the remains of 2016. The unlikely pair released music for their uplifting song "Faith," featured on the soundtrack for Sing. As per usual, Grande is serving looks while decked out in a platinum blonde wig, white mod sunglasses, and retro overalls. Watch the video below, where she's joined by animated animals as she makes her way to Wonder on stage. 
+ Looks like the U.K. doesn't want to have an #OscarsSoWhite controversy on their hands—like, ever. The British Academy of Film and Television Arts recently rolled out a handful of radical reforms demanding inclusivity in media. If projects that are submitted for the BAFTA Awards fail to appeal to underrepresented audiences or lack diversity behind and in front of the camera, they will not be eligible to qualify for certain awards. The Academy of Motion Pictures and Sciences should take notes immediately.
+ Nasty women, rejoice! Google Ghost has raised more than $100,000 for Planned Parenthood through the sale of its popular "Nasty Woman" T-shirt. What makes this victory even sweeter is that the brand donates the profits in Donald Trump's name. Cop the shirt right here.
+ Misogyny and transphobia have combined to form an ultra-depressing strain of policy in Texas. Senate Bill 6, set to be proposed in January, seeks to ban trans women from entering restrooms that align with their gender identity. If you think that's bad, wait until you hear this disturbing twist: Trans men are allowed to enter restrooms that align with their gender identity because "men can defend themselves." But we ask, defend themselves from what? Trans individuals are people, not threats.
+ You can now safely binge-watch Chewing Gum on Netflix without feeling creeping anxiety about the sitcom's show's future. The show's creator, Michaela Coel, confirmed that the streaming service has picked up the series for a second season. The release date remains unknown, but at least we know it's happening.
Deal of the Day:
Can't keep track of time? DIAKKA Time Tracking has you covered with their edgy new collection of watches. The Vice ranges from $170 to $270. Shop them all here.
Advice of the Day:
"What's in your brain is really useful. Do not hide it." - Michelle Obama
GIF of the Day: