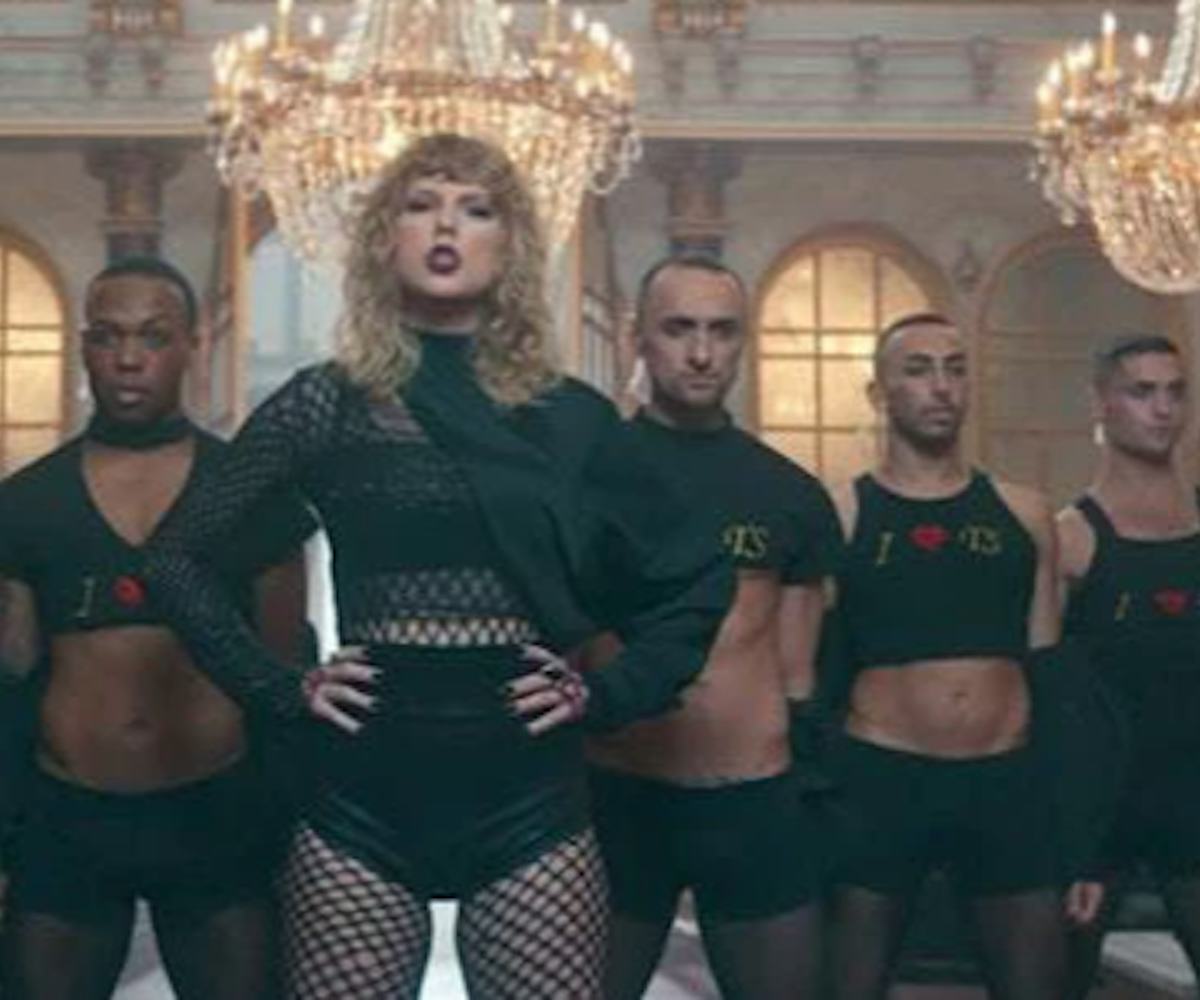 screenshot via youtube
8@8: Your Morning Scoop
Taylor Swift is not the baddest bitch of all, according to the internet
Today is...
Bathtub Party Day!
News of the Day:
+ Mirror, mirror on the wall, who's the "baddest bitch" of them all? According to the internet, not Taylor Swift. When a fan tweeted a photo of the singer captioned, "Name a bitch badder than Taylor Swift," thousands rose to the occasion, dedicating tweets to incredible and iconic women from the past and the present. See some of the most iconic responses, below.
+ Essie has launched a new set of gel shades inspired by all things royal. The Enchanted collection features six dazzling colors: Matter of Fiction (neutral pink), Princess Charming (classic pink), Daring Damsel (shimmering gold), Good Knight (deep red), Once Upon A Time (light purple), and Spellbound (forest green).
+ New Yorkers do not slow down, especially when it comes to catching the subway. But leave it to two-time Grammy nominee Cardi B to add some serious Bronx flavor to the fast-paced Manhattan underground that is 42nd Street, inspiring all to take a break from running and just dance. Dozens got down to her hit "Bodak Yellow" during a joyous and impromptu dance party—a prime example of music's ability to bring people together.
+ Ed Sheeran recently opened up about his friendship with Beyoncé, revealing that the singer changes her email every week. "She's very good at [hiding]," Sheeran told Entertainment Tonight at the 2017 iHeartRadio Jingle Ball. "It's kind of what I aspire to be, I think." Us too, Ed. Us too. 
+ Exciting news for all you late-night foodies out there: Taco Bell is now testing a burrito full of french fries! The weirdly genius food invention is actually based on the traditional "California Burrito," a beautiful medley of guacamole, meat, cheese, salsa, and french fries. Curious to try it out? Start making travel plans! "The California Loaded Fries Burrito" is only available at Taco Bells in Charleston, West Virginia.
Deal of the Day:
Madewell has announced a new partnership with MONOGRAM for a one-of-a-kind collection that's full of exciting, playful takes on all your favorite classics: graphic tees, sweatshirts, and more. You can check the collection out now in select Madewell stores or on the website. 
Advice of the Day:
"We must soldier on during the darkest chapters. You never know what they will lead to." —Elizabeth Gilbert
GIF of the Day: