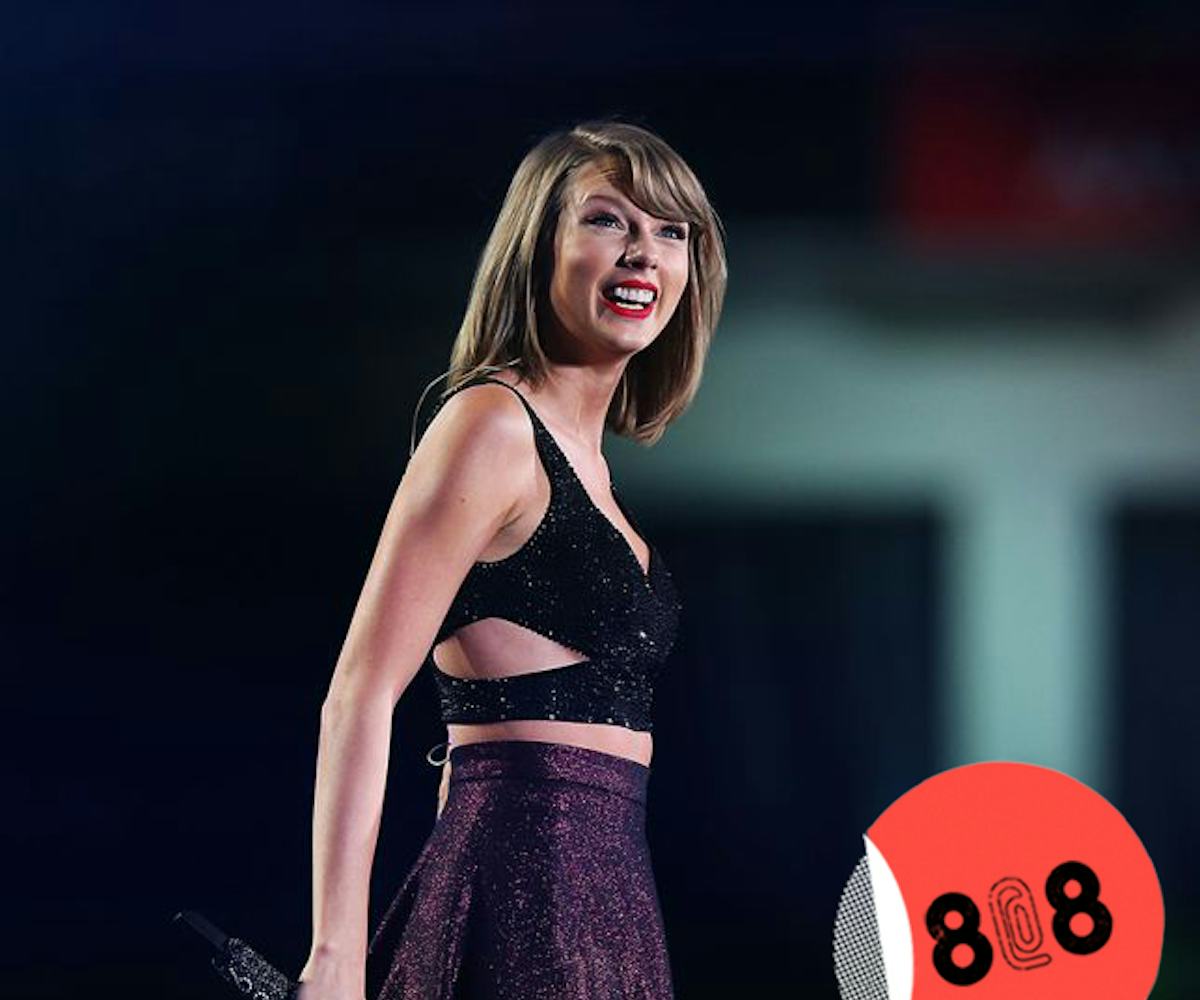 Photo by Graham Denholm/Getty Images.
8@8: your morning scoop
taylor's gonna play, play, play, play, play
Today is...
National Weatherperson's Day!
News of the Day:
+ Following the likes of Kim Kardashian and Katy Perry, Taylor Swift is set to release her own mobile game. Although there is no official word on the app's release, we're hoping Swift's cats Meredith and Olivia will somehow be involved in the process. Goodbye real life friends, hello app friends! Now we have even more fabulous social lives to keep up with.
+ Buying McDonalds just became the smart thing to do—the home of Ronald McDonald is now serving reading material with each of their Happy Meals until February 15.
+ Zoë Kravitz sat down with designer and best friend Alexander Wang to discuss diversity in Hollywood, rejecting the privilege of having famous parents, and her eccentric taste in fashion.
+ Shlohmo's WeDidIt collective released a new line of merch for spring 2016 (insert the fire emoji.) Grab it now before it's gone!
+ If you're ready to explode from cuteness overload, look no further than these videos from Pantene of professional football players styling their daughters' hair. #DadDo
Deal of the Day:
Fossil and Opening Ceremony combined their creative talents to produce an exclusive collection of women's handbags, men's leather goods, small accessories and watches for spring 2016. Shop the collection now at Fossil.com!
Advice of the Day:
"I just want to be unpredictable and fearless." - Nicki Minaj
GIF of the Day: