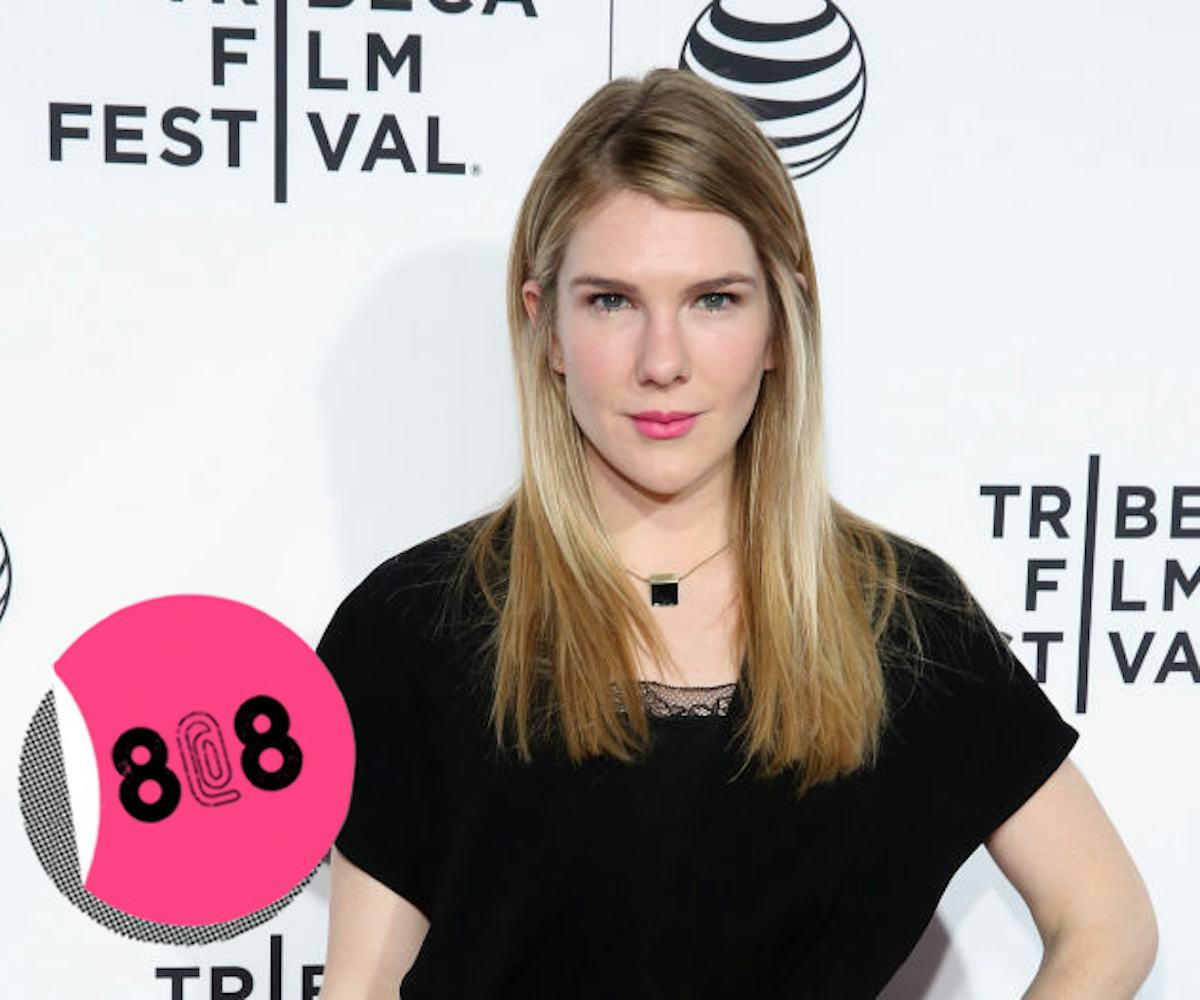 Photo by Robin Marchant/getty images
8@8: your morning scoop
'american horror story: hotel's' cast is the gift that keeps on giving
Today is…
National Hot Dog Day, so the difficult decision of what to have for lunch has already been made for you.
News of the Day:
+ Celebrities: They're just like us. Rihanna was seen caressing the door of a closed frozen yogurt shop in attempt to persuade employees to reopen its doors. Unfortunately staffers didn't oblige, but we're suspecting if she sang, "B*tch Better Have My Fro-Yo", things might have gone her way.
+ Bongo always seems to get it right with their campaign stars and their new model is no exception. We're happy to announce that Disney star, Peyton List, is the newest face of the brand. Check out her awesome, self-styled photos here.
+ Get ready American Horror Story fans, because another favorite alum is being added to the American Horror Story: Hotel cast. Lily Rabe will be taking on an unusual role of a famous serial killer in the new drama.
+ Julianne Moore and Ellen Page fight for equal rights in the moving trailer for Freeheld.  
Check out BuzzFeed's exclusive trailer for Freeheld, the movie starring Ellen Page and Julianne Moore as a real-life New Jersey couple fighting for same-sex rights. Posted by BuzzFeed Entertainment on Wednesday, July 22, 2015
+ The Reformation consistently finds new ways to satisfy their fans while also being mindful of the environment. Their newest line is aimed towards bustier chicks that want some extra support without sacrificing their cool girl style. Hell yeah.
Deal of the Day:
Save up to 70% off on Urban Outfitters apartment sale for a limited time.
Quote of the Day:
"I honestly didn't expect such a mainstream star of her level to be so welcoming and supportive. I feel like it's pretty brave and progressive of her and ultimately makes people more accepting of differences. We may not all be born exactly the same but we're all human and at the end of the day we all want the same basic things out of life." - Andreja Pejic on T. Swift welcoming her on stage at her concert
Gif of the Day: