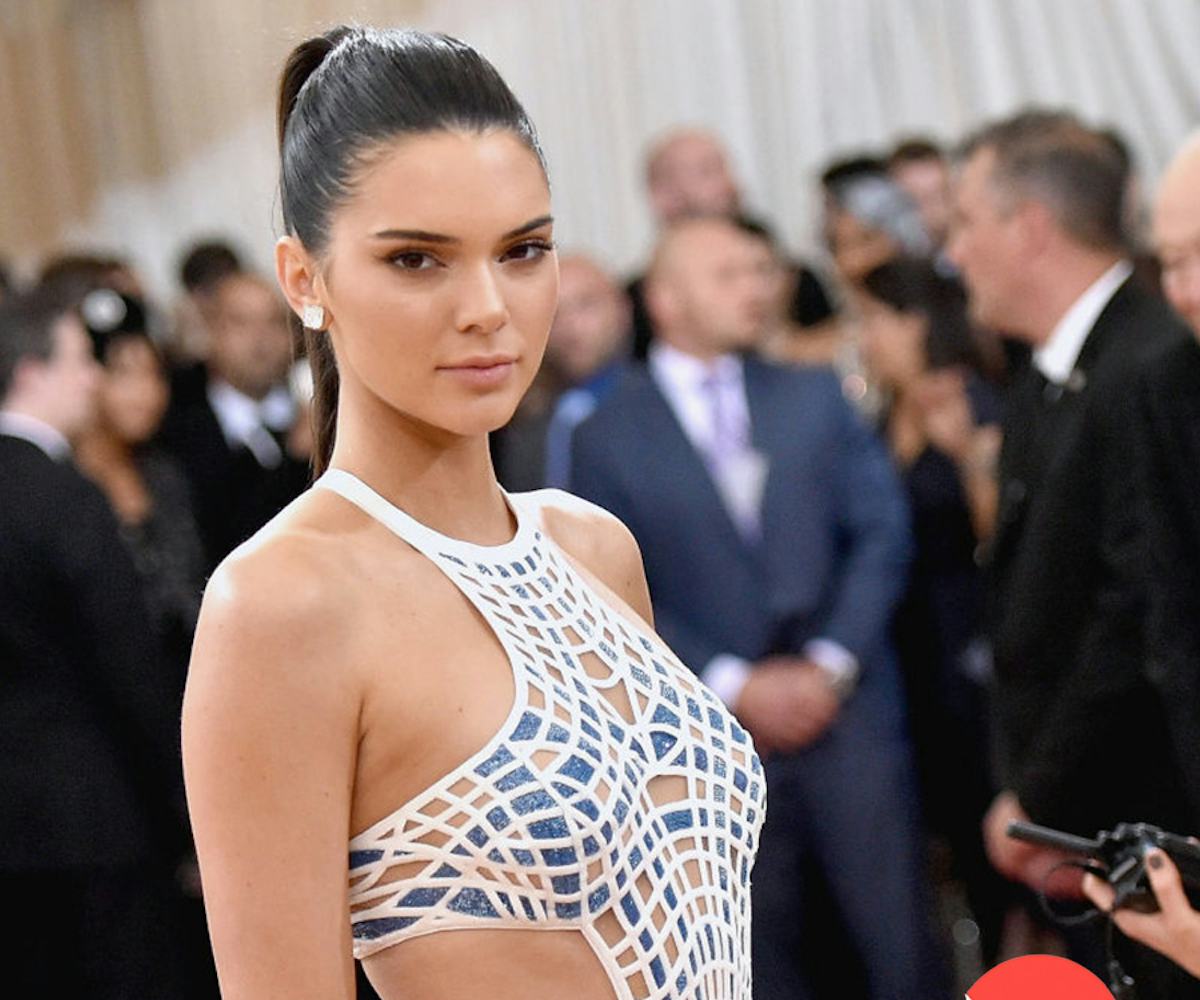 Photo courtesy of Mike Coppola/Getty Images
8@8: Your Morning Scoop
Does Kendall have a new bae?
Today is...
National Crème Brûlée Day!
News of the Day:
+ Focus has finally moved off of Kylie Jenner's love life—and onto her sister's. Kendall Jenner and A$AP Rocky have been previously spotted spending some quality time together in Paris during Men's Fashion Week in June, but now they're reportedly dating. Rocky has even shown Kendall around his Harlem neighborhood. So sweet!
+ Gossip Girl here! According to E!, executive producers of Gossip Girl, Josh Schwartz and Stephanie Savage, discussed a reboot of the beloved show. Now that we're in a time of Snapchat, Instagram, and constant posting, both producers think it might be interesting to see how Serena van der Woodsen and Blair Waldorf would survive the boy drama and clique overthrows. I guess we just have to wait and see if the show does come back to life. Xoxo.
+ Powerhouse lingerie brand Victoria's Secret will no longer produce catalogs. That's right, you will no longer have Alessandra Ambrosio and Candice Swanepoel delivered right to your doorstep or be able to order items through snail mail due to the decline in the brand's catalog sales. It's truly the end of an era. 
+ Beyoncé clapped back at indie filmmaker Matthew Fulks, who claimed that Lemonade lifted parts from his independent film Palinoia, with a motion against Fulks. Queen Bey's lawyers pointed out considerable thematic differences, especially regarding race, that separate the two pieces from each other regardless of what Fulks claims. 
+ So it seems as though Kendall Jenner got a haircut, and Cara Delevingne made a sculpture out of it. Huh? Jenner posted a photo to her Snapchat, of a tiny person made of what looks like her hair, captioning it "by Cara." It's still not clear what these two BFFs are up to, but if Jenner did get a haircut, we'd love to see it (preferably now please!).
Deal of the Day:
A hair tie around the wrist is an everyday staple for some girls; however, it's honestly not cute. Luckily, Maria Shireen created a stylish new way to wear your hair tie. These bracelets disguise the hair tie between metal plates, allowing you to have your elastic always accessible, but still looking chic. Shop the bracelets here. 
Advice of the Day:
"Success isn't about the money you make; it's about the difference you make in people's lives." —Michelle Obama
GIF of the Day: